Ford testing smart headlights that use navigation data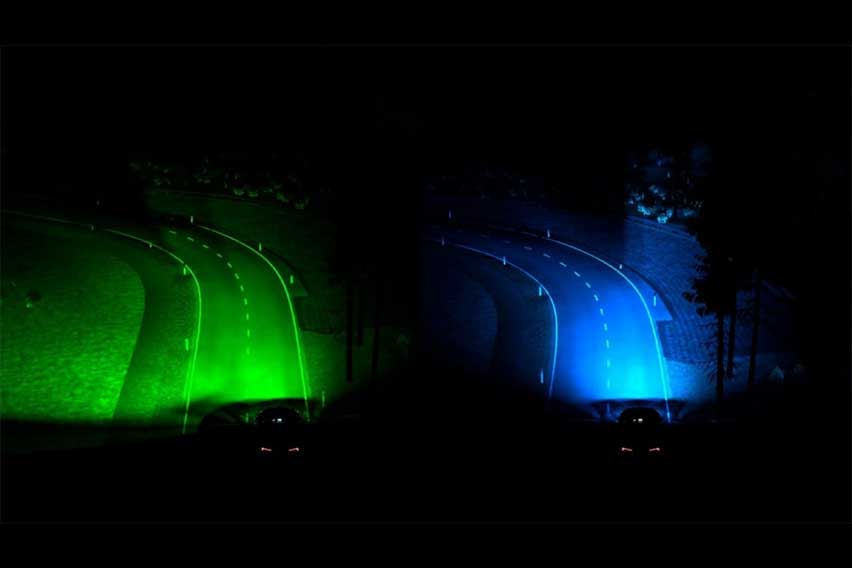 Many carmakers have installed various LED and laser technology to headlights, all with the aim of improving the light's road-illuminating function. Now, Ford is testing a headlight system that uses GPS location data to show the car the way to go.
The white coats from Ford Research and Advanced Engineering Europe said the predictive smart headlight system directs its beams into upcoming corners even before the corners meet the driver's view. The headlights will also illuminate hazards and other road users quicker, Ford added.
Ford Research has studied the use of a predictive smart headlight system after it learned that many people feel anxious to drive in the dark, with some even refusing to drive when the sun goes down.
This predictive headlight system comes after the company's previous system which read road signs and lane markings to adjust the beams accordingly, Ford Research said.
The prototype lighting system uses GPS location data, advanced technologies, and highly accurate street geometry information to accurately identify turns in the road ahead, the research explained.
An algorithm calculates the trajectory and speed of the vehicle to proactively adjust the direction of its headlights. This is to provide adequate light coverage in bends, junctions, and even hazards lurking around the corner.
If the vehicle encounters a stretch of road where location data is not available, the system will use camera- and steering‑based dynamic headlight-bending features to continue to light the road until the location data improves.
Ford Research has made extensive use of a "digital twin" simulation that recreates the physical world in a virtual environment. The simulator accurately calculated how light falls and reflects in the real world, which enabled researchers to better visualize and the technology for drivers.
Ford European lighting research engineer Michael Koherr, said: "The predictive lighting technology we are developing now means that one day, driving in the dark could be as simple as just following your headlights. This new map- and location‑based system is the next step on our quest to make driving at night no more difficult or stressful as during the day."
Meanwhile in America, Ford recently tested its BlueCruise autonomous driving technology on a 110,000-mile (180,000 kilometers) journey across the United States and Canada.
The carmaker called that road test the "mother of all road trips," which aimed to test hands-free highway driving technology through a variety of driving and weather conditions.
Photos from Ford
Also read:
Ford US tests autonomous driving tech via 110K-mile journey
Ford Performance gives Mustang Shelby new carbon fiber kit
Read All
Featured Articles