Ford, Volkswagen collaborate on fleet, electrification, autonomy projects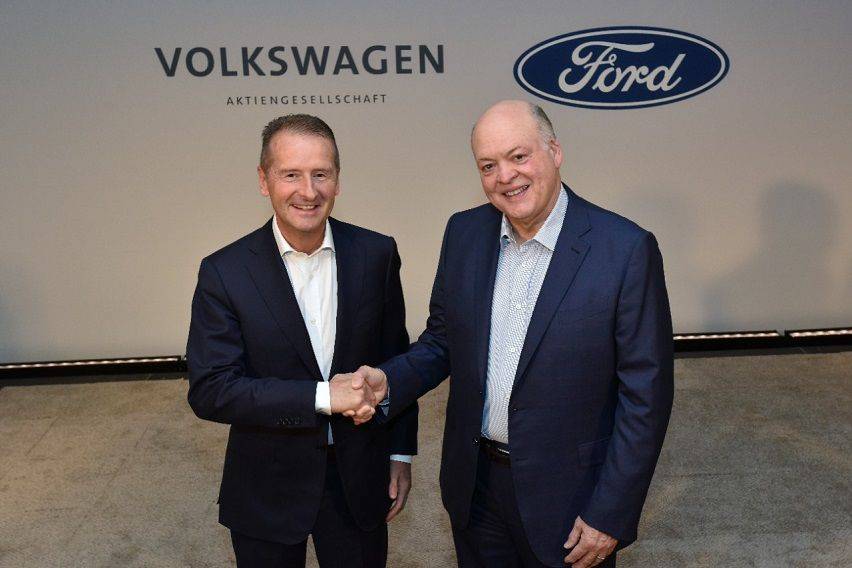 Last year, Ford and Volkswagen AG announced plans to expand their global alliance in ways that could signal the biggest seismic shift to happen in the auto industry in modern times.
Yesterday, June 10, the two automotive giants signed agreements designed to leverage their complementary strengths in midsize pickup trucks and commercial and electric vehicles.
'The Blue Oval' and 'The People's Car' expect the fruits of their agreement to "enhance ownership experiences for current and future customers" in Europe and other regions, as the partnership will allows them to rapidly innovate vehicle offerings, incorporate relevant new technologies, deliver better utility and offer more model choices as the demand for smarter and more eco-friendly commercial vehicles soars worldwide.
According to the companies, the alliance underscores three goals:
Produce a medium pickup truck engineered and built by Ford, for sale by Volkswagen as the Amarok starting in 2022 within the Volkswagen Commercial Vehicles lineup
Further strengthen the commercial-vehicles businesses of both companies as early as 2021 – with a city delivery van based on the latest Caddy model, developed and built by Volkswagen Commercial Vehicles and later a 1-ton cargo van created by Ford, and
Lead to a highly differentiated Ford electric vehicle for Europe by 2023 built on Volkswagen's Modular Electric Drive (abbreviated to MEB based on its German translation) toolkit, expanding on Ford's zero-emission capabilities in the region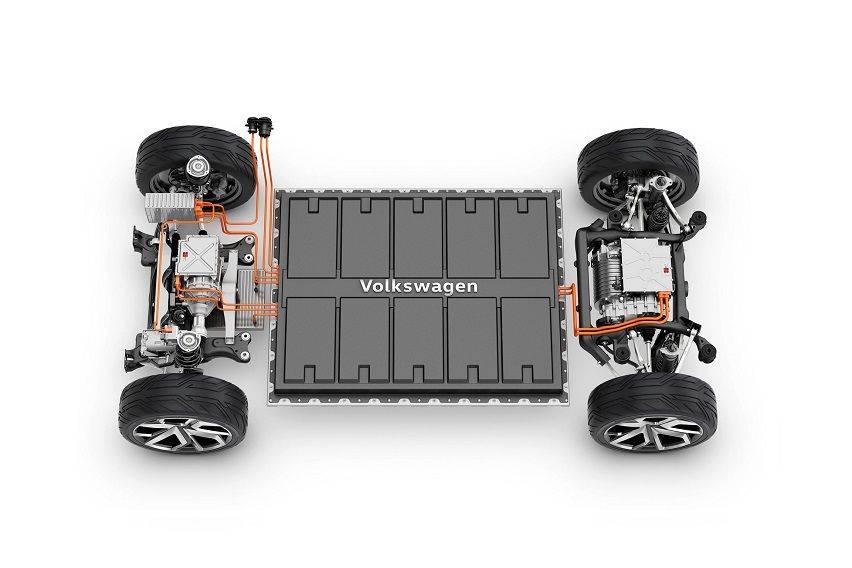 Sharing the MEB platform also allows both companies to use scale economies to reduce their production costs in their future cars, and thereby give them a more attractive end-consumer price.
VW plans to use the MEB platform to produce 15 million battery-powered vehicles for the global market over the next decade.
Also part of the deal, is VW's USD 2.6 billion (P130.1 billion) investment in a new autonomous vehicle startup named Argo AI, meant to form distinct, highly capable autonomous-vehicle businesses based on Argo AI's self-driving technology.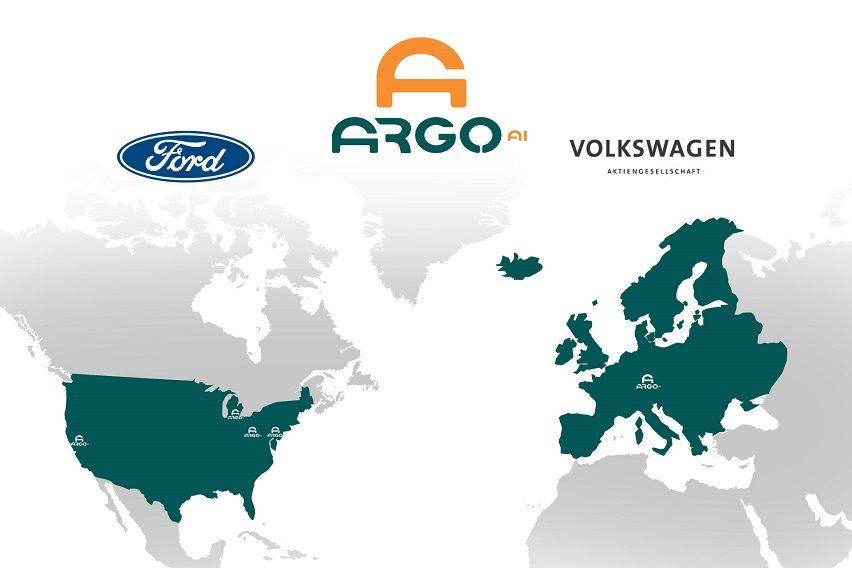 Ford had initially invested USD 1 billion (over P50 billion) in the company back in 2017. The addition of VW's money puts Argo AI's capital at over USD 7 billion (P350.3 billion).
As the world moves ever forward toward electrification and autonomy, the alliance between Ford and VW could very well dictate the future of both industries and give the two car brands a high leg up over the rest of the field—a massive influence that could very well extend to our own local automotive market.
Photos from Ford, Volkswagen
Also read:
Mitsubishi Willing to Pave the Way for Renault's Southeast Asian Entry
Read All
Featured Articles