Foton breaches 10-M mark in global sales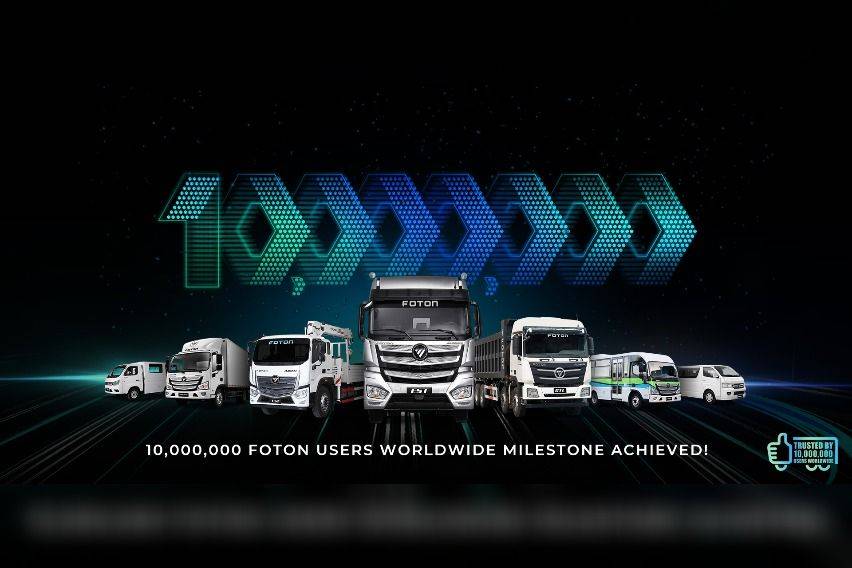 Chinese automotive marque Foton has reached a 10 million-unit global sales milestone and its Philippine partner has expressed excitement over the achievement.
In a statement, Foton Motor Philippines, Inc. (FMPI) President Rommel Sytin showed his pride in being a member of the Chinese automaker's network, which is one of the biggest names in the commercial vehicle segment in Asia.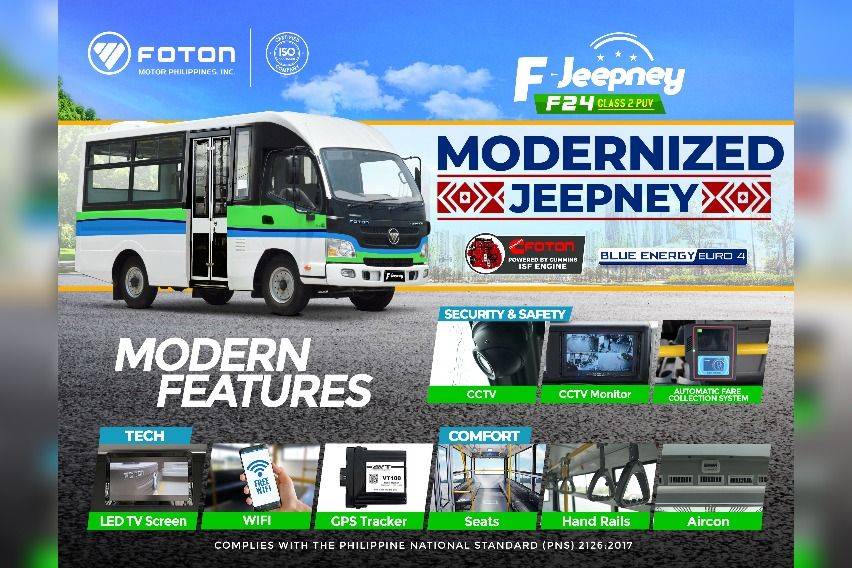 "Providing mobility solutions with our Foton units for more than a decade, we're confident in offering our vehicles' world-class technology and wide breadth of capabilities that suit an even broader range of transportation needs for companies, businesses, government units, or families. We are proud to have become one of the trusted commercial vehicle partners in the country," Sytin was quoted as saying.
In the Philippines, Foton offers an array of models to power up businesses from full-scale corporations, local government units, down to small businesses and even individual customers.
Its modernized version of the Philippines "King of the Road" public utility vehicle, the F-Jeepney, is powered by a 3.8L ISF Cummins engine that has the capability to provide a peak output of 154hp and maximum torque of 500Nm.
Aimed to support the small to medium enterprises, the Foton Harabas TM300 has a 2.2L turbocharged four-cylinder diesel engine powering it. Enough to carry load as heavy as 1.1 tons, the powertrain is able to churn out a maximum of 87hp and 220Nm of pulling power.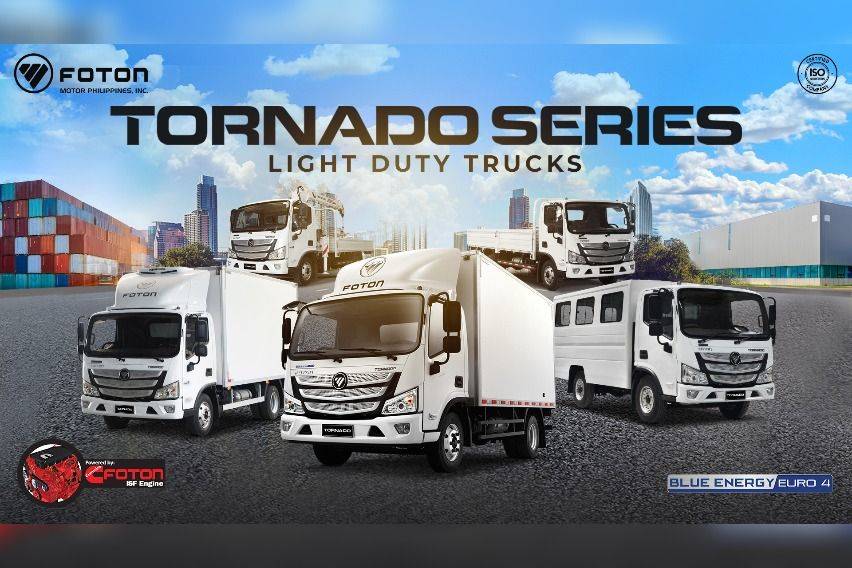 Meanwhile, the Foton Tornado helped FMPI secure the top three spot among best-selling automotive brands in the light-duty truck category for consecutive years and "vastly contributed to laying the pillars of mobility in the country" as the local distributor claimed.
Those who want to know more about Foton's offerings and packages may call Foton dealership near them or their sales and service hotline at 0999-999-9998.
Photos from Foton Motor Philippines Inc.
Also read:
Foton PH meets modern transportation needs of Laguna-based transport coop
Ready for duty: Foton presents the Harabas TM300 line
Power of 3: Foton PH bolsters digital presence on various platforms