Geely Azkarra, Coolray to be offered with N95 Air Filters in PH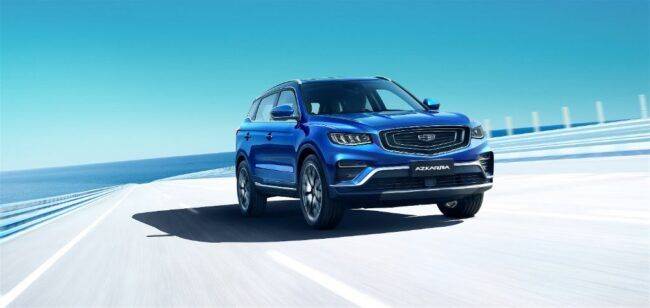 Earlier, Carmudi reported that beginning this year, China automotive brand Geely will have Air Purification filters for all of its cars that leave the production assembly.
Now, Sojitz G Auto Philippines (SGAP), the latest official distributor of Geely Cars in the country, have announced that the upcoming Azkarra will now have the CN95 Air Filter.
Well, that is aside from the fact all the Geely Coolray that will be rolled out from their showrooms will have the same ingenuity.
The said development—where Geely invested around $53 million—will make the Chinese auto brand to be the first in their league to have this type of air purification system as certified by German T Ü V Rheinland Group.
The said move is very timely and sets a new precedent in the development of safety technologies that goes beyond developing leading crash test results and moves into new dimensions of passenger safety, which includes driver health and well-being.
President of Geely Holding Group and President and CEO of Geely Auto Group An Conghui said, "As the most common mode of transportation, consumers spend a considerable amount time in their cars, akin to a 'second home'."
"Only by making healthier products can we meet consumer demand for better quality of life. Based on the automotive industry's development direction built around electrified, connectivity, intelligence, and shared mobility, auto companies should commit to developing products that help protect the health of drivers and passengers. This will become one of Geely Auto's key long-term development objectives," the executive added.
But those who already have locally purchased their Geely Coolray need not to fret as SGAP assured that they will have their air filters fitted on their units as soon as everything normalizes.
In a statement, SGAP claimed that Geely Auto's R&D and design networks in Europe, USA and China will join forces to develop and research new environmentally sustainable materials which can be used within air-conditioner systems and on frequently touched surfaces such as buttons and handles.
CN95 air purification system
Geely Auto made full use of its global R&D system and resources to cooperate with professional medical and scientific research institutions and air filter company to develop the first vehicle high efficiency air conditioning filter for automobiles in China.
The CN95 has a high filtration efficiency for airborne microbial and inert particles. It blocks at least 95 percent of very small particles. The CN95 filtration works with the Geely vehicles' Intelligent Air Purificaiton System (IAPS) to effectively filter out dust, harmful gases, particulate matter (PM) 2.5 particles, droplets with diameters larger than .74 microns which are often attached to corona viruses.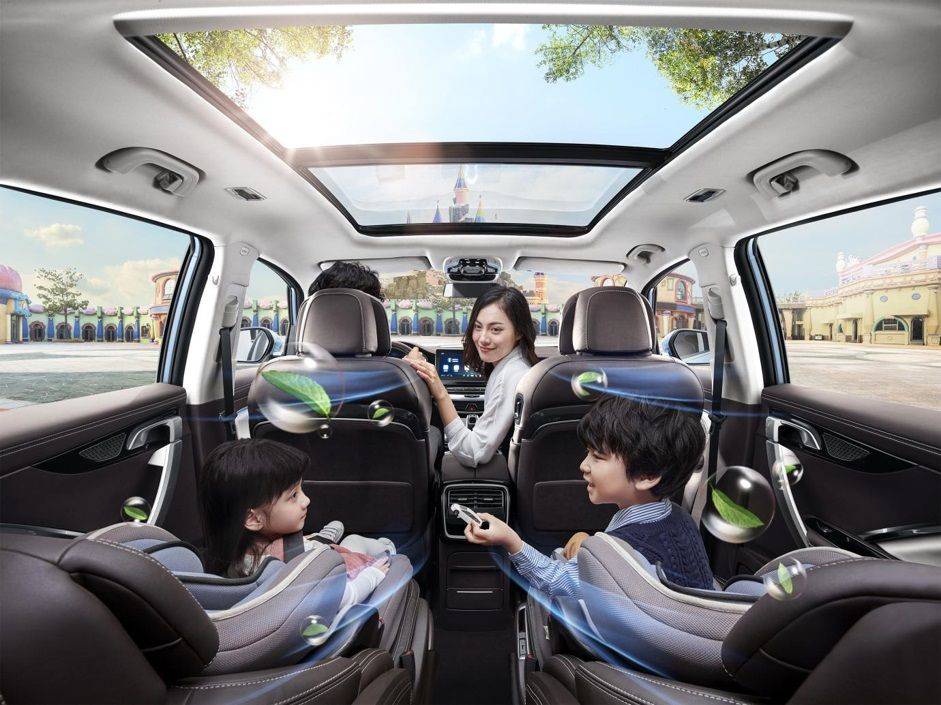 CN95 Air Filter
The filtration efficiency of particles with a diameter of 0.3 μ m is more than 95%, which is the most effective filter medium for pollutants such as smoke, dust, and bacteria. The filtration efficiency of 0.74 μ m droplets adsorbed by XCrown virus reached the level of "N95" mask. It can effectively filter out the PM2.5 particles in the air, with a interception efficiency of 99.9%.
the carbon CN95 filter has the functions of removing PM2.5, removing odor, sterilization, removing formaldehyde, anti-allergy; at the same time, it can absorb smoke smell and purify smoke particles.
The antibacterial CN95 has the functions of "removing mycete, killing 95 percent of E.coli and 99 percent of staphylococcus aureus."
It also has the capacity to resist the allergens from cats, dogs, pollen, and mites, more than 90 percent of allergens.
Also read
From 2020 Onwards, Geely Cars Will Have N95-Grade Air Purification
Car Articles From Zigwheels
News
Article Feature
Advisory Stories
Road Test