Get to Know the Chevy C8 Corvette's Electronically Adjustable Brakes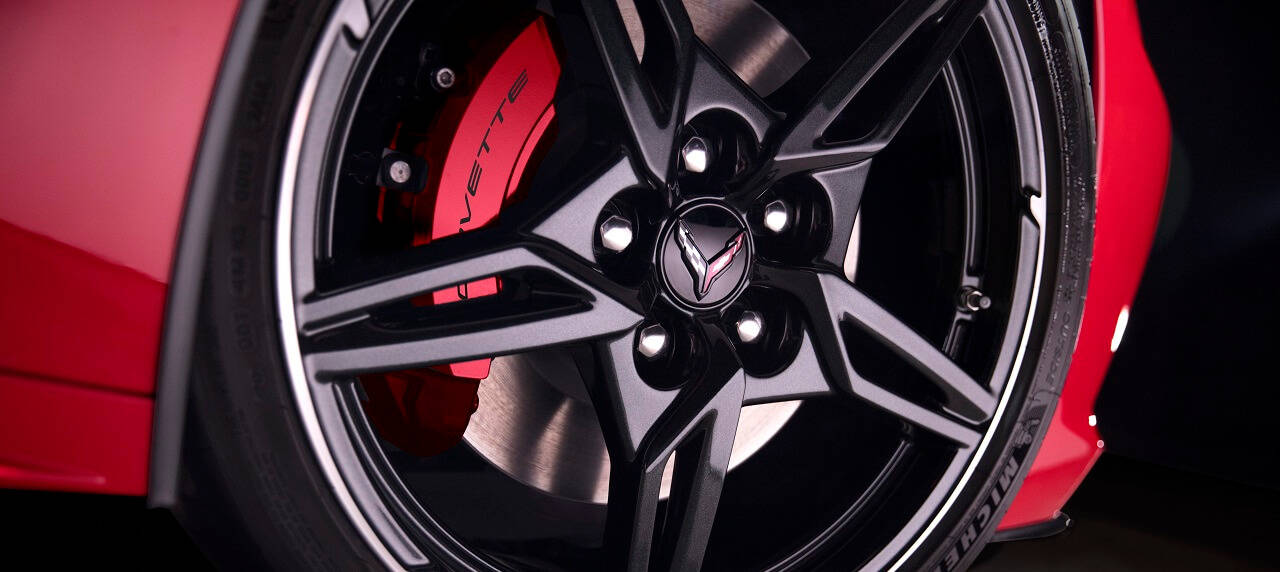 The Chevrolet C8 Corvette comes with a lot of many firsts for the Golden Bow Tie, including the debut of eBoost brakes, which is essentially General Motors' (GM) version of brake-by-wire. Ultimately, this means that a driver can adjust the brake pedal feel depending on the mode selected.
Though brake-by-wire isn't new technology--it's been used before in hybrid vehicles--this is the first time it appears in a performance car. The eBoost system in the C8 replaced traditional mechanical and hydraulic brake parts with electro-mechanical actuators and sensors that detect how much pressure must be transferred to the calipers. The system still utilizes traditional brake fluid to perform its braking functions; however, the conventional vacuum-based power brake system has been eliminated, resulting in "an advantage in efficiency," according to GM.
GM describes the eBoost as a brake system that provides a "more precise and tuneable" experience while being more compact and lighter than the usual throttle-by-wire system. This is thanks to the way the eBoost system combines the master cylinder, vacuum booster, vacuum pump and electronic brake control module into one single assembly.
Chevrolet explains that the streamlining of the brake system is what allows the C8 to have the large luggage capacity that it possesses. The American car brand claims that two golf bags can fit in the trunk, which is rare in a mid-engined car.
As for how the brake pedal feel changes with regards to mode, Chevrolet provides the following description:
Tour: designed for everyday driving
Sport: adds more jump-in and a more aggressive feel
Track: provides a smooth and progressive feel at the limit that allows drivers a wide range of modulation for trail-braking
More than a way to enhance braking performance, pundits believe that Chevrolet's decision to use eBoost paves the way for the C8 Corvette's electrification sometime in the future, which has been hinted by a spokesperson form the company during the vehicle's launch.