GMA Recalls '8' Protocol Plates from Previous Congress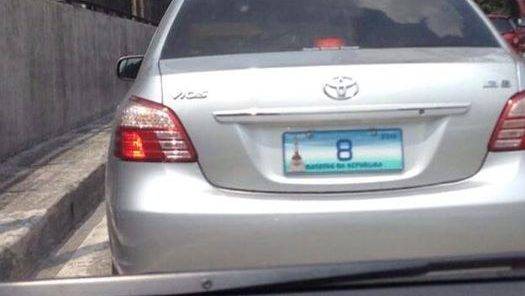 Following the recent viral video that saw the driver of a Toyota FJ Cruiser with a '8' protocol plate assault a fellow motorist along McArthur Highway in Angeles, Pampanga, House Speaker Gloria Macapagal-Arroyo has reportedly ordered the recall of all protocol license plates with the number 8 issued during the previous Congresses.
https://twitter.com/gmanews/status/1062694135302361088
During yesterday's plenary session, Majority Leader Rolando Andaya reiterated the memorandum for all House members regarding the recall of protocol plate number 8 following the Speaker's order that it must be complied with immediately.
"We have received reports that vehicles with protocol plate number 8 have been spotted in indecent places or figured in crime-related activities," said Andaya. "In view of this development, the honorable Speaker has given instructions for the immediate recall of all protocol plates issued during the 16th Congress and earlier. Kindly return these car plates to the office of the Secretary-General for proper acknowledgement."
With Macapagal-Arroyo's order, this means only lawmakers of the current 17th Congress are entitled to use the '8' protocol plate.
The suspect in the road rage video was identified as Jojo Valerio, an entertainer. According to the then-Department of Transportation and Communications (DOTC) Department Order (DO) No. 2015-03, however, protocol plates "should not be used for any other motor vehicle and cannot be assigned or transferred to any unauthorized person/s or motor vehicle." Furthermore, the same DO states that protocol plates "shall be limited to the term of the officials" and that it should "bear the markings to indicate its effectivity e.g. 16th Congress, 2010-2016, etc."