Grab Hatchback Drivers Cry Foul for Limited Coverage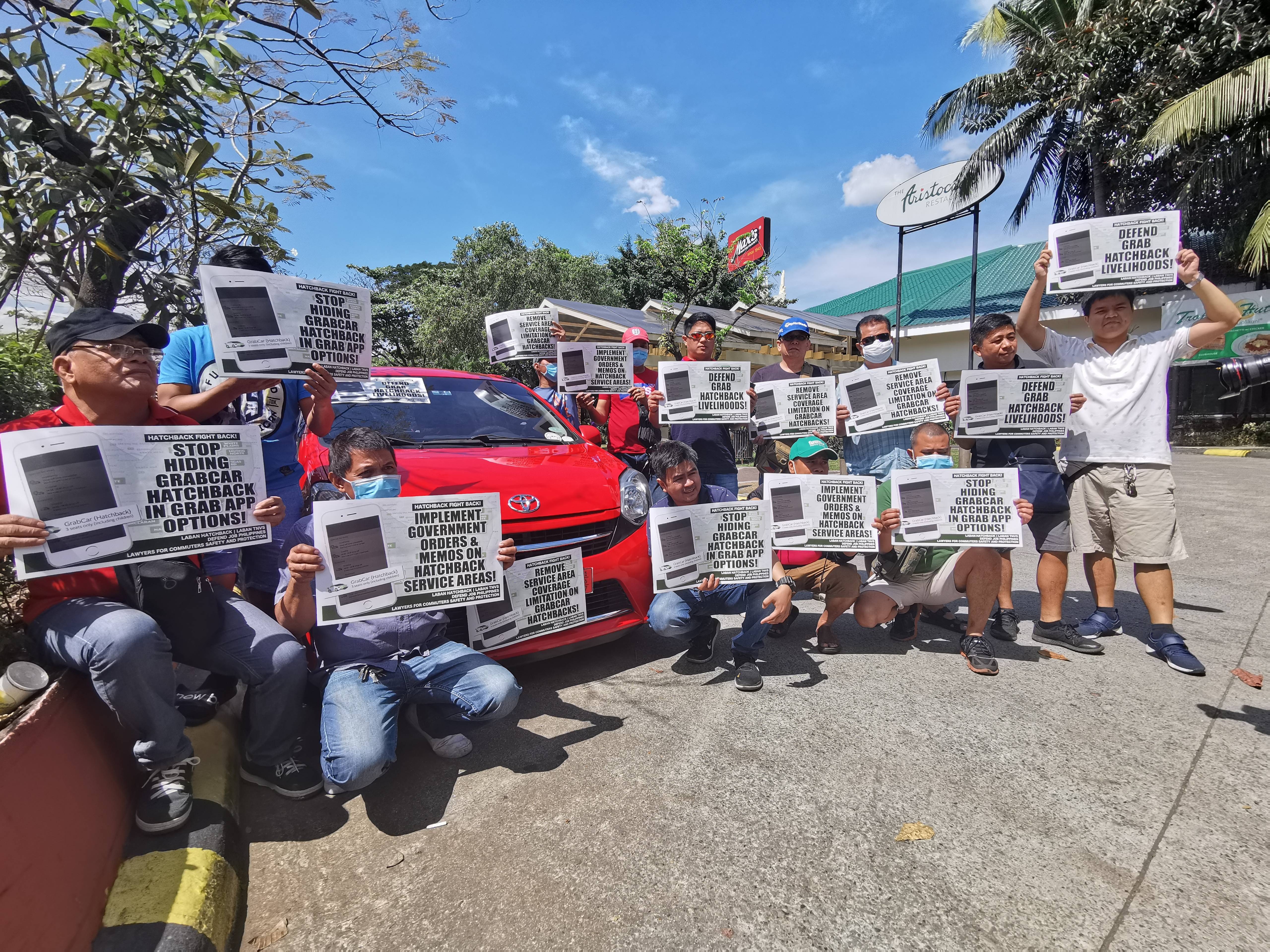 There is now a brewing storm between mobile transport app Grab and its hatchback driver partners. This as hatchback drivers from Laban TNVS, Laban Hatchback and Defend Job Philippines are demanding the transport network company (TNC) to implement numerous request to 'level the playing field' for them.
Based on its statement, the groups asked Grab to stop the limited service area coverage of hatchback and subcompact units in central business district areas. "On the other hand, the government must ensure the implementation of their own existing policies accordingly including the issue of the limited service areas, and at the same time must mandate Grab Philippines to not be selective in implementing what were stated on government rules and policies," the groups claimed. They also said that the area boundaries only covers 40 percent of the total land area of Metro Manila.
Grab hatchback coverage area

They said that such move only restricts them to areas with low fare and traffic congested areas. Michael Palma, Metro Manila Hatchback Community Board Member, said that prior to the limited area coverage, they used to earn around P4,000 to P5,000 on a 12-hour drive. "Now, we only earn P1,200 on a 12-hour. If we want to earn more, we have to drive longer hours," Palma said in Filipino. Mario Barcenon, also Metro Manila Hatchback Community Board Member, said that the dry-run for the limited coverage started in November 2019 and that it would only happen in a month's time.
" It's already February and we have yet receive any feedback from them," he said. Further, the group claimed that the option wherein passengers can book in the app is hidden. "We complain this kind of disenfranchisement against our ranks and demand to the Grab management to put its hatchback services on top of the options in its app platform—where the riding public can see it first—in order to give them the freedom to choose the cheapest alternative commuting service for them," the group noted. "In this light, we call on GrabCar hatchback drivers and operators to join us in fighting back against the said schemes that have been endangering our livelihood. We also call on Grab commuters to join us in this drive that will eventually give cheaper choices of alternative commuting services to them," they added. As of the moment, Grab has yet to issue a response on the said claims.