Here are some tips to beat Christmas traffic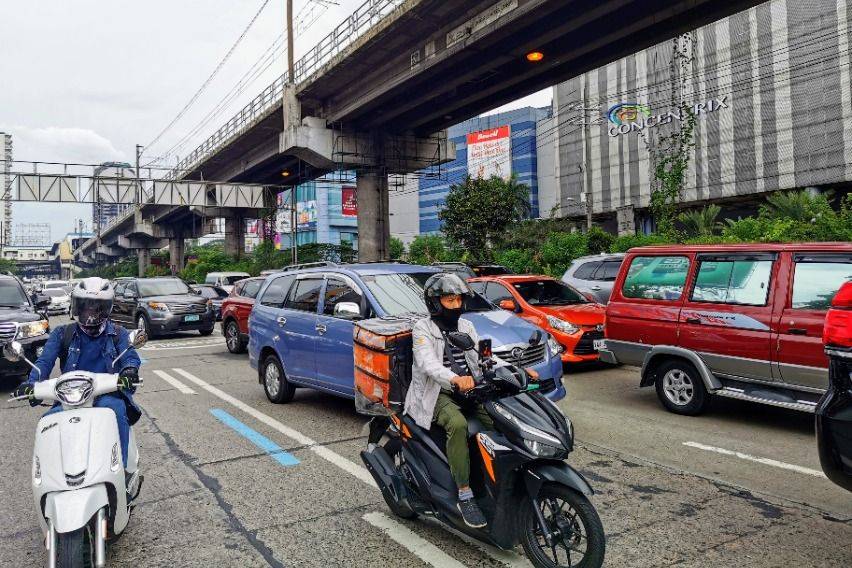 By now, everyone has already experienced the effects of holiday traffic (directly or indirectly). For motorists, Epifanio delos Santos Avenue (EDSA) alone seems to be a huge parking lot with the magnitude of the traffic volume — as if it has already surpassed pre-pandemic levels.
KEY TAKEAWAYS
How can motorists drive efficiently during this holiday season?
Per Pilipinas Shell, motorists must ensure proper tire pressure, drive and stop smoothly, plan routes for multiple stops, make one big top up rather than paying for several small ones, and avoid idling.
While traffic is as horrendous as it can be at the moment, everyone must learn how to deal with it.
Here are some ways that Pilipinas Shell shared to address this looming problem.
Check tires
Always ensure that the vehicles' tires have the manufacturer-recommended pressure. If it goes too low, motorists will surely experience an increase in fuel consumption.
Apart from that, the steering system should also be balanced with the tires.
Drive smoothly
Avoid hard braking by anticipating stops and slowly pull out of them by smoothly accelerating. Doing so would help them prevent fuel wastage and at the same time, practice safe driving.
Plan trips
During this time when the traffic is going from bad to worse in a short period of time, it is better to make a list of the errands that needed to be accomplished. Travel at non-peak hours if possible.
Planning routes, stops and activities ahead of time will make one's drive more efficient.
Pilipinas Shell shared that the average speed on EDSA during peak hours in December last year was only at 11 kilometers per hour.
Go big
When filling up the vehicle, the company recommended to motorists to make one big top-up rather than paying for several small ones to save time of being on the road. Using fuels that are designed to be economical like Shell FuelSave, coupled with sensible driving can further help trim down fuel usage.
Stop idling
If the vehicle has to stay for a while, turn off the engine. According to the oil firm, three minutes of engine idling uses enough fuel to power the car for a full kilometer and a small car uses more energy on idle compared to restarting it.
Keep engine clean
Aside from having its usual change oil treatment, filling up one's vehicle with fuels like Shell V-Power can aid in removing gunk and other deposits to guarantee optimum engine performance. Not only will it ensure cleaner engines, but it will also help give the vehicle a longer lifespan.
Drive at fuel efficient speeds
Every vehicle has a specific economical speed at which fuel consumption is lowest — usually within 70-90 kilometer-per-hour range). Stay within the aforementioned limit when cruising on open roads to get more out of every journey.
Photos from Pilipinas Shell, Ruben D. Manahan IV
Also read:
Shell PH's Mamplasan station switches to renewable energy
Shell PH exec says MSMEs can boost national development, economic resilience
Car Articles From Zigwheels
News
Article Feature
Advisory Stories
Road Test