Honda earns 800th FIM World Championship Grand Prix win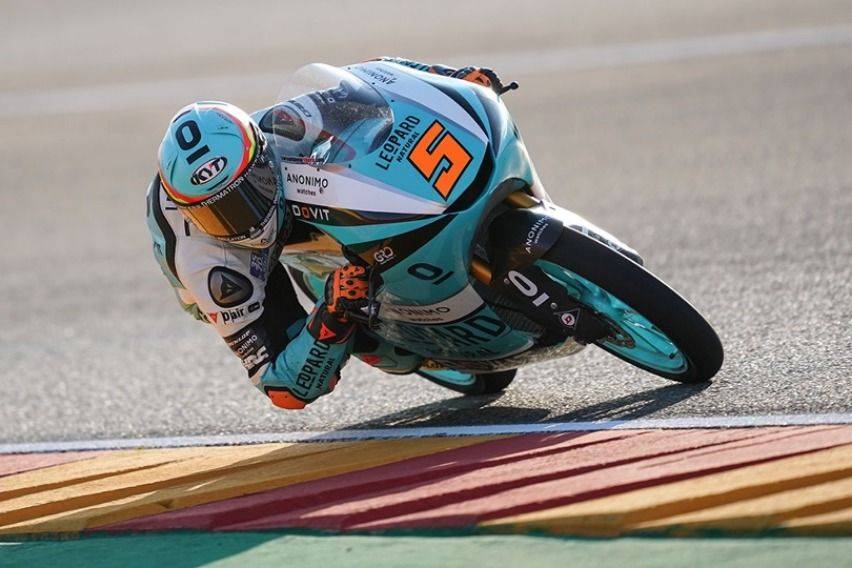 Japanese motorcycle brand Honda added another feather to its cap after bagging its 800th victory at the FIM (Fédération Internationale de Motocyclisme) World Championship Grand Prix.
The latest win leading to the monumental milestone in the world of motorsport was brought by rider Jaume Masia (Leopard Racing NSF250RW), who emerged victorious in the Round 12 of Moto3 Class in this year's FIM World Championship Grand Prix held at MotorLand Aragón in Spain.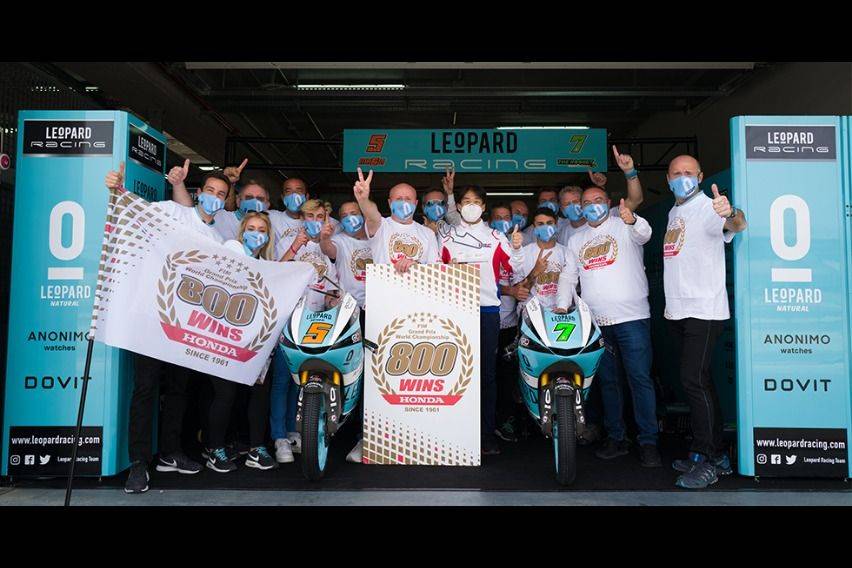 Honda Motor Co. Ltd President, CEO Representative Director Takahiro Hachigo expressed pride over the latest milestone.
"I am proud of Honda's 800th FIM World Championship Grand Prix victory. I am deeply grateful to the Honda fans worldwide for their contributions to, and unwavering support for Honda's racing activities. I would also like to thank all of those before us for their passion and dedication to overcome the countless problems and lead us from 1959 to where we stand now. Honda sees this moment as a waypoint, and will continue to fight for victory. We look forward to your continued support."
Honda started bagging titles since it made its debut in the world grand prix race in 1961 where they joined in the 125cc class of the Spanish Grand Prix.
Back in 1954, Honda founder Soichiro Honda announced its plans to enter into the Isle of Man TT in their bid to "realize the dream of becoming the world's best."
Five years after developing their entry bike for the event, they finally joined the Isle of Man TT in 1959, making them the first Japanese motorcycle manufacturer to participate in the said race.
After a year (1960), Honda started to compete in the 125cc and 250cc category of the FIM Road Racing World Championship, and the following year (1961), Tom Phillis earned the premier win for Honda when he took the title at the season-opening Spanish Grand Prix.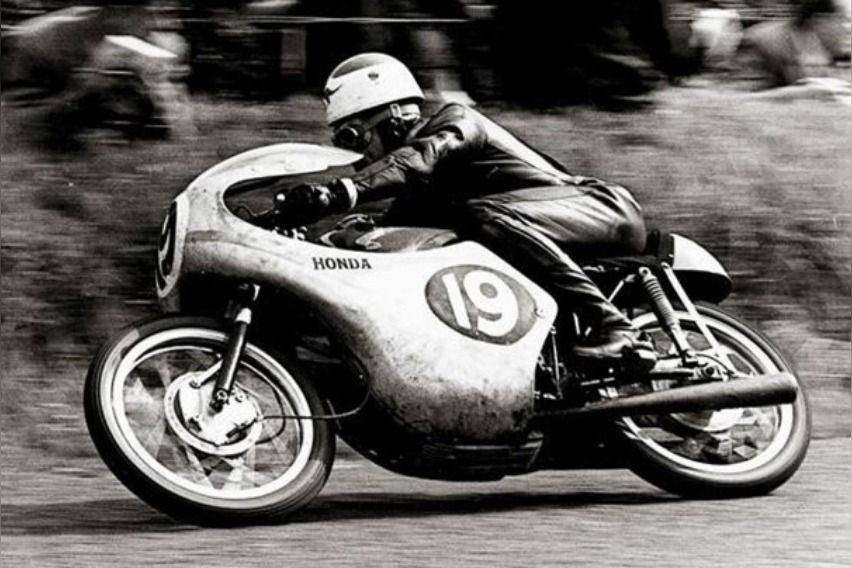 Fast-forward to 1966, Honda won in the 50cc, 350cc and 500cc categories. Honda took a breather from its factory racing activities and resumed 11 years later, gaining 138 grand prix wins. To note, Honda ventured in the 50cc- and 350cc-division in 1962, and in 1966, at the 500cc class.
After the hiatus, Honda went back to FIM Road Racing World Championship racing in the 500cc class and after three years (1982), Freddie Spencer won Round 7 in Belgium on a Honda NS500, giving Honda its first win when it returned to world grand prix racing. Following that, Honda went to win grand prix races in the 125cc and 250cc classes again.
In 2001, Honda achieved its 500th victory with the help of "The Doctor" Valentino Rossi in the 500cc class at the season-opening Japan Grand Prix. In 2015, Marc Márquez rode the Honda RC213V to its 700th win, taking the checkered flag in the MotoGP class of Round 10 at the Indianapolis Motor Speedway in Indiana, USA.
Below is the breakdown of the brand's milestone in the world grand prix.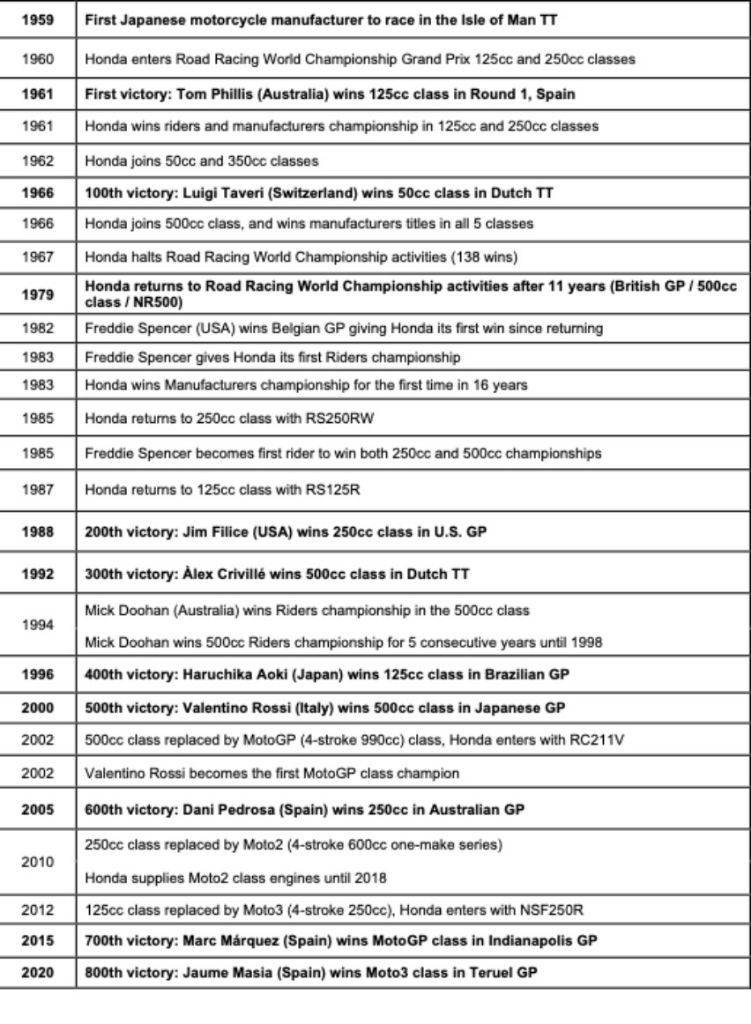 Honda made a short clip about its latest milestone and posted it on Facebook.
Locally, Honda, through its local motorcycle arm, Honda Philippines Inc. is supporting the motorsport grassroots program with its own Honda Pilipinas Dream Cup.
Photos from Honda
Also read:
HPI cancels 2020 Honda Pilipinas Dream Cup
Sablaya Maintains Overall Lead in Honda Pilipinas Dream Cup 2019
Honda PH asks: Do you or do you not need to mod your motorcycle?