Honda Racing's Gajser wins back-to-Back FIM Motocross World Championships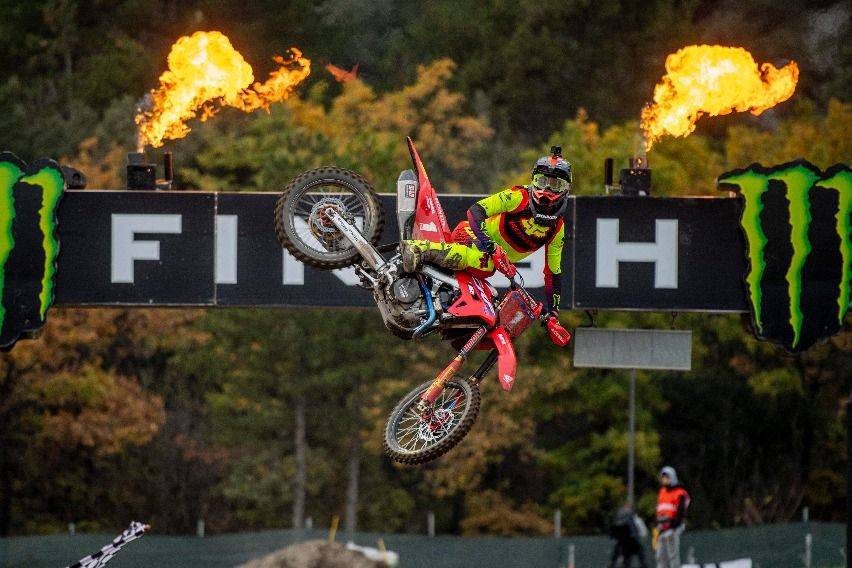 Honda Racing Corporation recently earned a back-to-back victory at the FIM Motocross World Championship in the MXGP (450cc) division.
Honda won through contract rider 24-year old Slovenian rider Tim Gajser, who bagged his third title and coincidentally his second consecutive victory in the division.
On board the Honda CRF450RW factory bike, Gajser surged to 2nd in Race 1 of Round 17 in Pietramurata, Italy, giving him sufficient points to secure his championship victory.
He also took the victory in Race 2, and with the Race 1 result, he secured the overall round win.
Started last March , this season's Motocross World Championship was halted until August. With 16 of the 18 rounds remaining, races have been held on an extremely tight schedule. On that timetable, Gajser won 14 out of the 34 races (17 rounds) to date and has also secure enough points to win the championship.
Gajser was the world champion in the MX2 (250cc) class in 2015, and the following year won the premier MXGP class on his rookie year.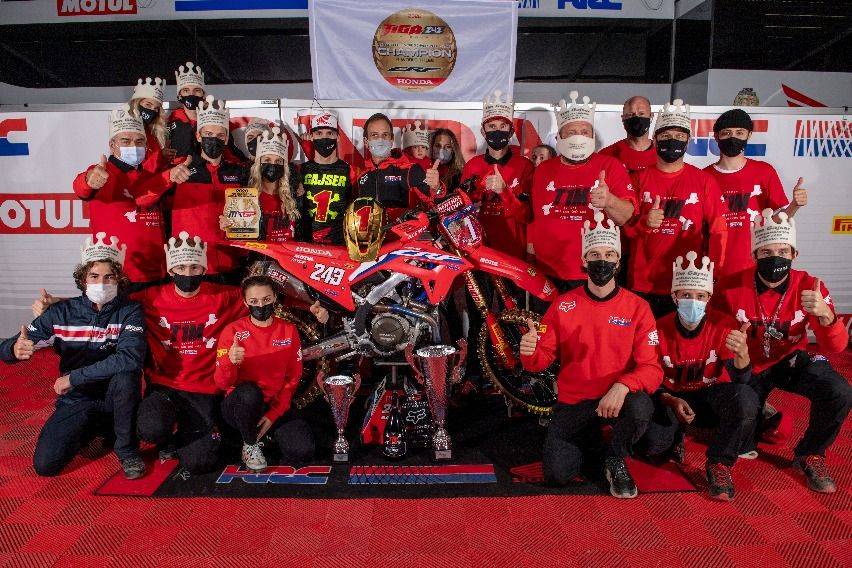 "It feels unbelievable to be world champion for a fourth time. Winning one time is amazing, but four times, I'm just speechless. It was a weird season with the COVID-19 and then the break between the rounds two and three, but in the end, everything came together and we won another title!" Gajser was quoted as saying.
"A big thanks to the whole of Team HRC, there are a lot of people who are involved who couldn't be here today so a big thank you to all of them and to everyone who has supported me all year long. It is a privilege to ride for this team and I appreciate every single person who has helped me. Thank you," he added.
For his part, HRC President Yoshishige Nomura expressed the team's elation over Gajser's recent win.
"I am extremely pleased that Tim [Gajser> won his second consecutive championship. This season's schedule has been demanding due to COVID-19, and I imagine it would have been hard for him to even keep himself in top form. Despite that, his uniquely well-balanced speed and stability have improved, and he now truly shows the heart, body and skills of a true champion. I thank the team, and all of our sponsors and motocross fans who support our racing activities."
Locally, Honda Philippines Inc. (HPI) had to cancel last July this year's Honda Pilipinas Dream Cup (HPDC). HPI Adviser for Motorsports Ryosuke Arai said that the move to stop the forthcoming race this year is to ensure the safety and welfare of all the people in the tournament.
Photos from Honda Philippines Inc.
Also read:
Sablaya Maintains Overall Lead in Honda Pilipinas Dream Cup 2019
2020 Honda Pilipinas Dream Cup , in Search for New Breed of Riders
Honda PH asks: Do you or do you not need to mod your motorcycle?