Husqvarna Norden 901 Nears Market Launch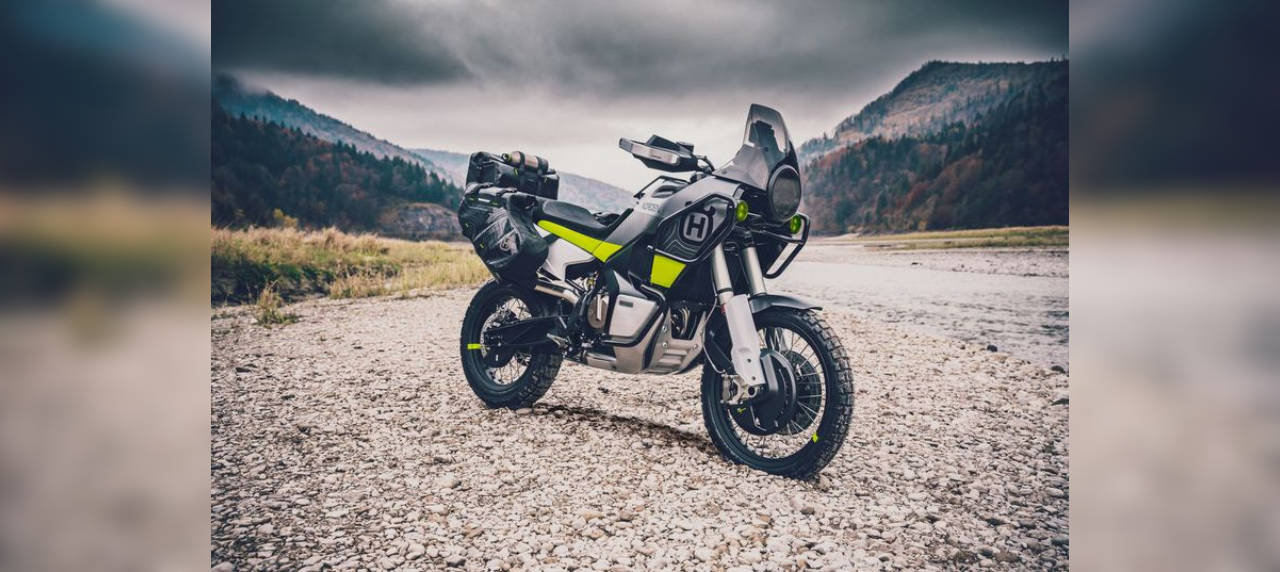 Husqvarna Motorcycles is a Swedish motoring company that began producing motorcycles in the early 1900s. Affectionately called "Husky," Husqvarna's Nordic roots and charming concepts have granted them a dedicated cult following. At the Esposizione Internazionale Ciclo Motociclo e Accessori or EICMA 2019, Husqvarna Motorcycles premiered their newest street bike: the Norden 901. The concept bike uses Husky's newly developed 889.5 cc parallel twin engine that is specifically tuned for adventure usage. This ensures that the bike performs well on the streets and off road. The Norden 901 is fitted with a single circular headlamp and a windscreen that covers the digital gauge cluster.
A dynamic, twin-cylinder motorcycle that features advanced rider ergonomics and high performance based on years of rally experience, Husqvarna built the Norden 901 to be used anywhere and everywhere. The Norden 901 is fitted with a 21-inch front wheel and an 18 inch rear wheel.
There are crash bars integrated into the bike's overall structure and bodywork, making sure that the driver comfort is maximized without compromising the sportiness of the design.
Following the extremely successful unveiling of the Husqvarna Norden 901 Concept Model at EICMA, Husqvarna has recently announced that the bike is officially going into production. According to them, this is a move that underlines Husqvarna Motorcycles' growing commitment to the street segment. Upon initial release, the Norden 901 Concept received tons of interest from EICMA attendees and the whole motoring community. Husqvarna Motorcycles says that the bike is perfectly balanced between off road performance and touring capability and is equipped with high quality WP suspension components.
The Norden 901 sits between the KTM 890 Duke R and the 790 Adventure in the Swedish company's lineup, so pricing may be somewhere in between as well. The KTM 890 Duke R is priced at around £10,399 and the 790 Adventure starts at around £11,299. The Norden 901 may start at somewhere around £11,000. There is no news yet about the official release of the Norden 901, but motoring enthusiasts are more than excited to welcome a new addition to Husqvarna's lineup. Let's hope the Swedes decide to bring this bike to our shores, as well.