Hyundai Kona gives in to the dark side with new Kona Night Edition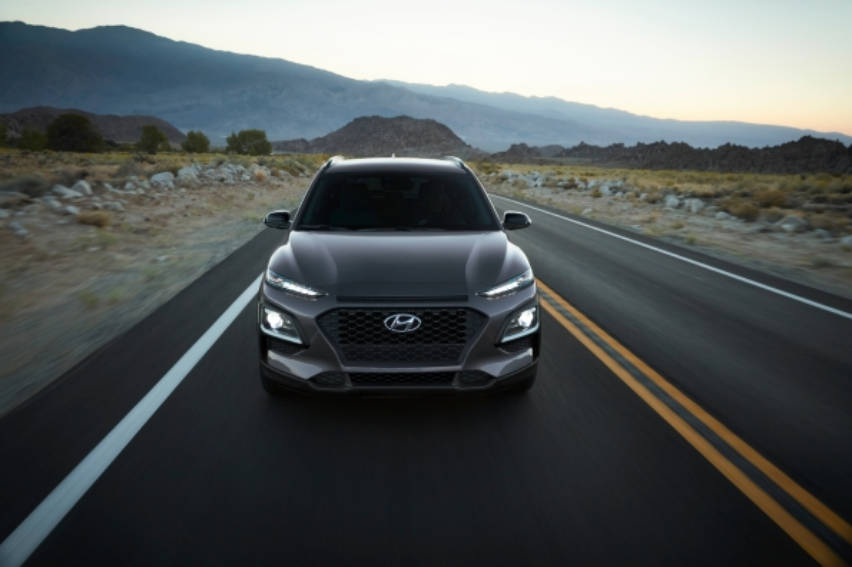 The normally colorful Hyundai Kona has just gotten a major aesthetic change, now sporting a dark color palette with the new Kona Night Edition. 

The Hyundai Kona Night Edition is equipped with a 1.6 liter turbocharged 4-Cylinder that makes 175 hp and 264 Nm of torque, paired off with a 7-speed dual clutch automatic transmission, making it more powerful than your standard Kona.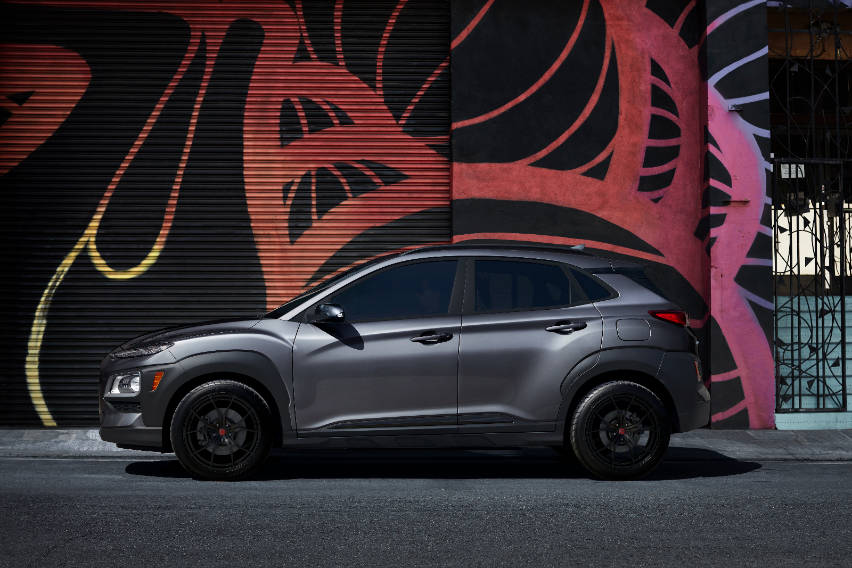 Most of the changes are cosmetic, however, as the Night edition is, for the most part, a blackout package. Styling changes include gloss black accents all throughout the vehicle, aluminum-alloy sport pedals, and 18-inch Rays semi gloss black alloy wheels. 

Although the name "Night Edition" suggests just a blacked-out Kona, the limited edition variant does come in more than one colorway. You can get the Hyundai Kona Night edition in Galactic Gray, Ultra Black, or Gloss White. It will become available in various dealerships around the US come September, although Hyundai didn't disclose how much it will go for.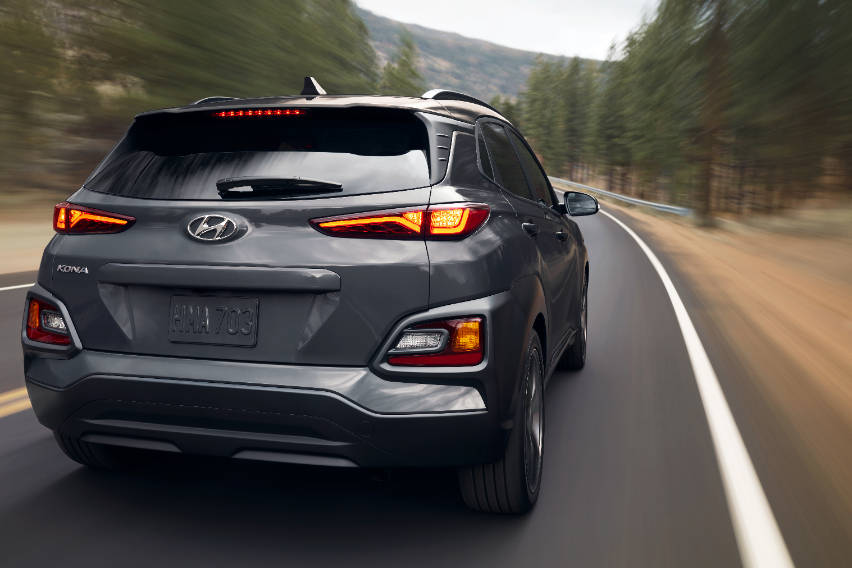 In the Philippines, the Hyundai Kona is available both as an EV and with a traditional engine. The base model Kona starts at Php 1.19 million and it comes with a 2.0 liter engine and a 6-speed automatic transmission. The Hyundai Kona EV starts at Php 2.37 million.