Hyundai PH holds 'Car Wellness Month' with promos and discounts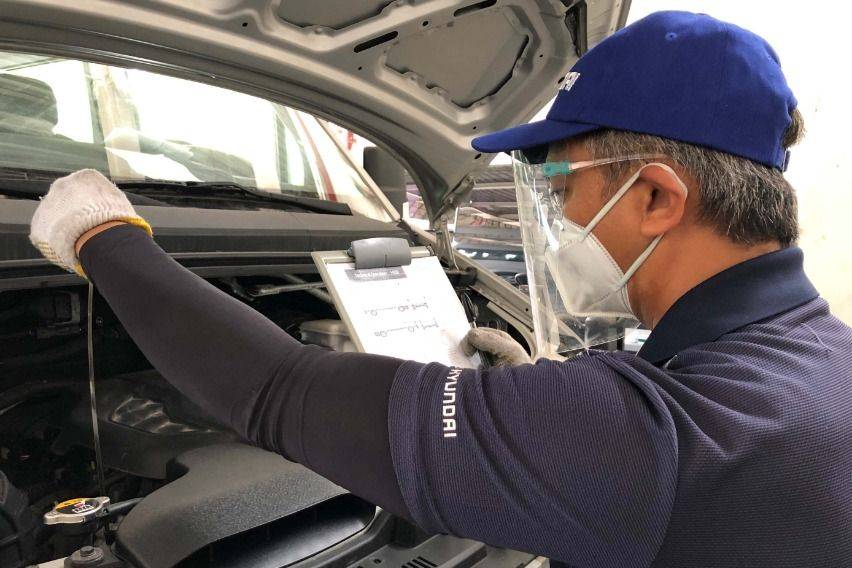 Hyundai Asia Resources, Inc. (HARI) is offering affordable preventive maintenance services (PMS) to its customers this June.
HARI is calling it the Hyundai's Car Wellness Month, to help ensure customers that their vehicles — whether still under warranty or not — are kept in tip-top shape.
HARI noted that since many vehicles may be sitting idle in the garage for quite a while now, these might hold unpleasant surprises like a moldy interior, dead battery, stale fuel, and flat-spotted tires. The company is thus urging car owners to take advantage of the latest promotion.
"An unused car is just as bad as an inactive body. It's high time to take it to your dealership for a professional checkup," HARI said in a statement.
The services offered under Hyundai Philippines Car Wellness Month — offered across all dealership or via Hyundai D2D — are the following:
Free 21-point checkup to assess the overall status of the car,
20 percent discount on genuine Hyundai PMS parts and PMS labor services,
free car wash,
50 percent off on anti-bacterial fumigation cleaning service using Bactakleen.
"For an added touch, we sanitize identified high-touch points (IHTP), like door handles, steering wheels, center consoles, seats and seatbelts, and gear levels," the company added in a statement.
Moreover, HARI explained that customers need not to worry about the fumigation cleaning service as it is a non-toxic, pleasant smelling, and all-organic product that kills 99.9 percent of bacteria while eliminating odor from the air-conditioning system. The anti-bacterial effect lasts about three to six months.
Customers may now book an appointment with their preferred dealership through the Hyundai CARES contact center at (0917) 877-4977, online using @YourService at Hyundai.ph, or at HyundaiPH on Facebook.
Photos from Hyundai Asia Resources Inc.
Also read:
Hyundai Silang is HARI's 41st dealership
Hyundai after-sales effort brings servicing home
Hyundai PH earns Best in Aftersales Ops title for 3rd consecutive year
Read All
Featured Articles