Hyundai PH Lights Up EV Summit with Hyundai Ioniq, Hyundai Kona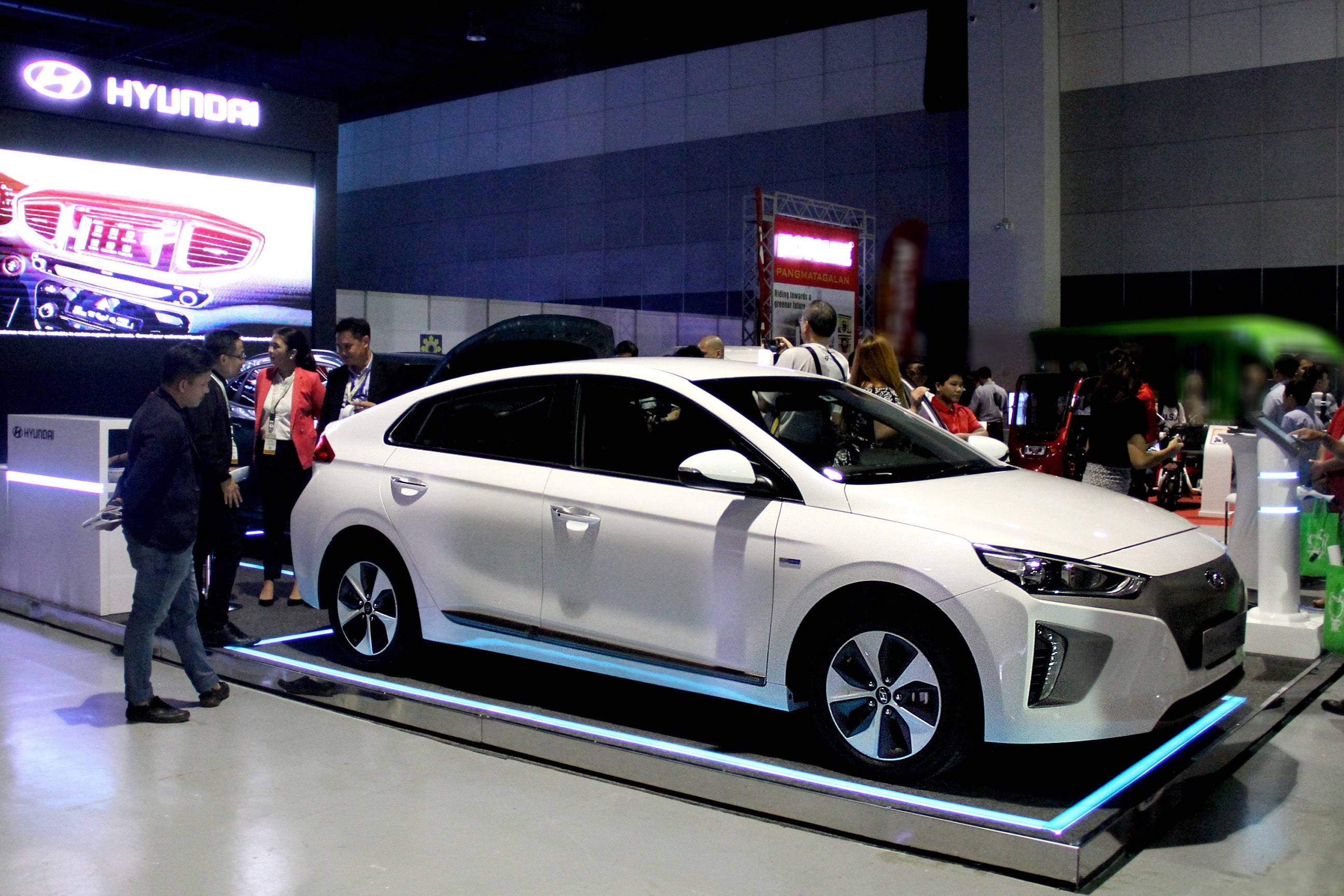 Last July 17 and 18, 2019, Hyundai Asia Resources, Inc. (HARI) participated in the 7th Philippine Electric Vehicle Summit at the SMX Convention Center in Pasay City. The Summit was organized by the Electric Vehicle Association of the Philippines (EVAP).

HARI's display at the Summit featured the fully-electric Hyundai Ioniq and Hyundai Kona. Additionally, visitors and participants had the opportunity to test drive the Ioniq hybrid.

In a statement of support, HARI President and CEO Maria Fe Perez-Agudo underscored, "We at Hyundai believe that electric vehicles are the future of mobility. EVs have the potential to address the pressing concerns Filipinos are facing in terms of energy and environmental sustainability. That's why we are one with the government and EVAP in advocating sustainable mobility through EVs or new energy vehicles, and we are proud to participate in this important summit."

The annual summit aims to heighten the public's awareness of electric vehicles' benefits and share industry success stories about EV adoption in the country. This year's theme is modernizing the transportation landscape, driving sustainable growth.

Aside from the industry EV display, the summit featured panels and presentations on different aspects of the electric vehicle industry. Ramon M. Lopez, Secretary of the Department of Trade and Industry (DTI) delivered the keynote address, while Senator Sherwin T. Gatchalian, Chairperson of the Committee on Energy, spoke about proposed National Energy Policy and an EV Regulatory Framework.

Additionally, ASEAN EV experts, private sector representatives, and government officials from the Department of Energy (DoE), Department of Environment and National Resources (DENR) and more weighed in on topics such as EV infrastructure and technology during several discussion sessions scheduled throughout the summit.

Agudo added, "Making the shift to EVs from internal combustion engines in the Philippines requires cooperation between the auto industry, government, transport groups, vehicle owners, and commuters. We look to this summit to build stronger relationships between these sectors and thus bring us closer to the future of mobility."