Hyundai Prophecy Set to Debut at the 2020 Geneva Motor Show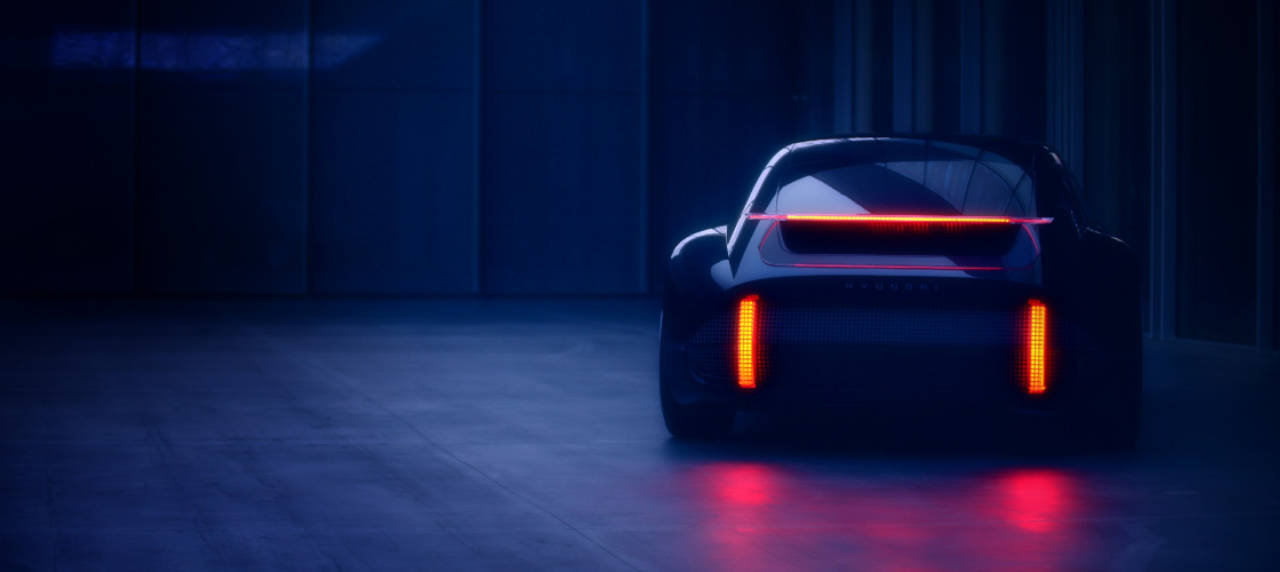 The lineup for the Geneva International Motor Show just keeps getting better and better. Aside from the i30 they are going to showcase at the 2020 GIMS, Hyundai is also displaying their newest concept vehicle, the Prophecy.
By definition, prophecy means "a divinely prediction designed to inspire". Hyundai's Prophecy resembles the same thing, a futuristic beacon of what cars could become in the future, strongly inspiring designers and car enthusiasts alike.
The Prophecy follows Hyundai's "Sensuous Sportiness" design principle, the new era of Hyundai design that will be carried through all future Hyundai vehicles. Defined by the harmony between the four fundamental elements of proportion, architecture, styling and technology, the aim of the design principle is to bring instinctive beauty and create "emotional value" and "desirability" in Hyundai vehicles. From the few teaser photos shown, the rear end of the vehicle gives off some Porsche vibes, thanks to its wide "hips". The LED light strips frame the rear fascia nicely, making it look futuristic and retro at the same time. The car's overall shape is fluid and curvy, making it a nice centerpiece for their 2020 Geneva Motor Show display. "Prophecy" does not follow trends. It accentuates timeless beauty that will stand the test of time," said SangYup Lee, Head of Hyundai Global Design Center. "Its iconic design stands to expand Hyundai's design spectrum toward even broader horizons."
There isn't much that is known about the vehicle yet, aside from the few teaser photos and from the fact that it will be fully electric. The Hyundai Prophecy concept EV will premiere on March 3 at the 2020 Geneva International Motor Show. Along with this, Hyundai Motor will also be showcasing electrification strategies under the concept of 'Real Progress is in the Air', which is inspired by new brand vision (Progress for Humanity) and exhibition contents.