Hyundai unveils the Vision T concept car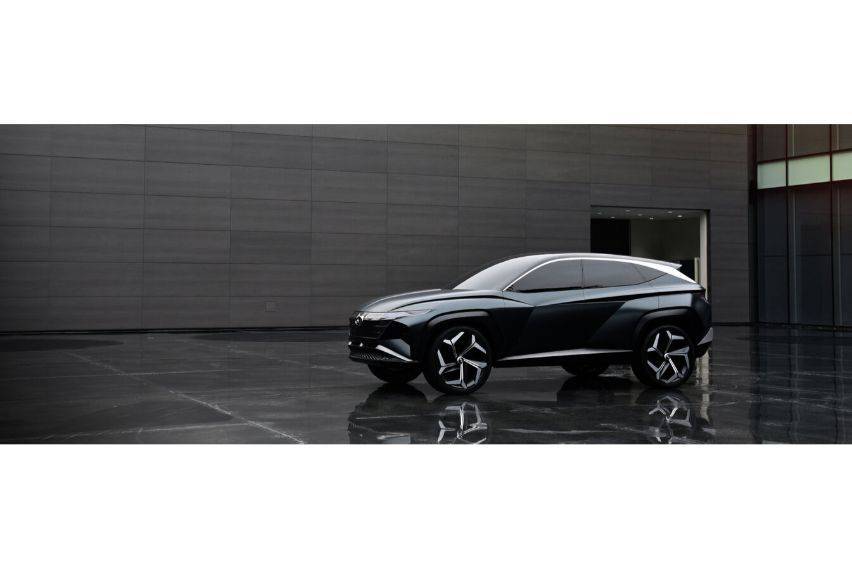 Automotive technology has come far over the years. One of the greatest feats in the industry is the invention of hybrid cars. These machines have a standard combustion engine at their heart that's supported to varying degrees by an electric motor to achieve low emissions.
The batteries that power the motor are charged by the engine and via regenerative braking, while electric cars are petrol / diesel free and run exclusively on battery powered electric motors for zero emission driving. The batteries are also charged through regenerative braking. Both technologies are being considered by Hyundai as a vision of tomorrow's innovation.
Hyundai is ready to embrace the future with its Vision T SUV Concept. The Vision T is a plug-in hybrid compact crossover utility vehicle (CUV), first revealed at the L.A Auto Show in November 2019 . The concept vehicle was created to express the brand's deep sporty global design while also appearing to balance focus with the environment.
Recently, Hyundai Motors added a new video featuring a more in-depth explanation about the vehicles design.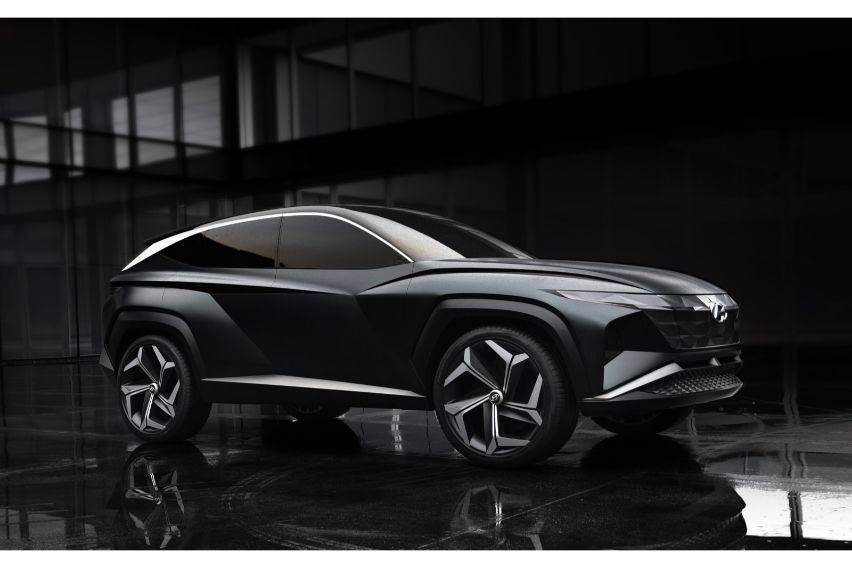 Featuring the key-characteristics of the car's design: dynamic architecture and geometric design details called "Parametric dynamics"
SangYup Lee, Head of Hyundai Design said "We really wanted to create Vision T as the most avant-garde, the sportiest, freshest CUV, The most dynamic CUV, a vision that we wanted to introduce."
Lee focused on the sporty attitude of the Vision T, which are noticeable in its low hood, short front overhang and wide wheel base. The "Parametric dynamics" is composed of a chiseled surface, a combination o soft surfaces and hard lines with sharp geometric edges. The comparison of the car's architecture is unlikely similar to a mineral or crystal that is struck by an object and then shattered
Exterior features of the concept car include hidden headlamps that is repeated also on the taillights, and a front air intake flaps that moves when the vehicle is in motion that promotes aerodynamics.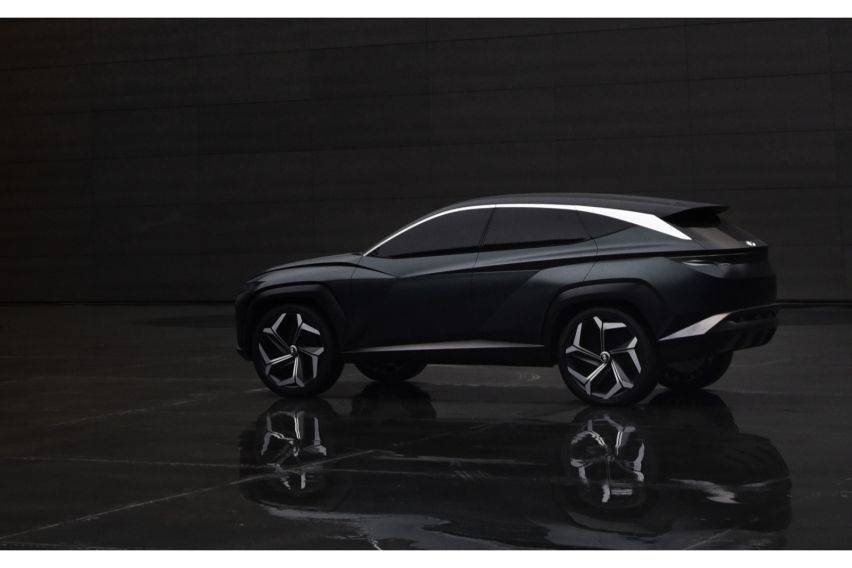 Vision T represents one step in the evolution of deep sportiness, also with the merging of a low emission power plant aided by electric motors that also helps the environment.
The Hyundai Car Company continues to provide the world with great technology that is fully equipped with today's innovation and with these radical changes that deliberately leads to positive outcomes and the focus to help lessen the effects of the conventional gasoline/petrol powered vehicles to our environment.
Photos from Hyundai
Also Read:
Hyundai celebrates 30 years of eco-centric innovation