Is This the Mitsubishi Xpander-Based, Next-Generation Nissan Livina?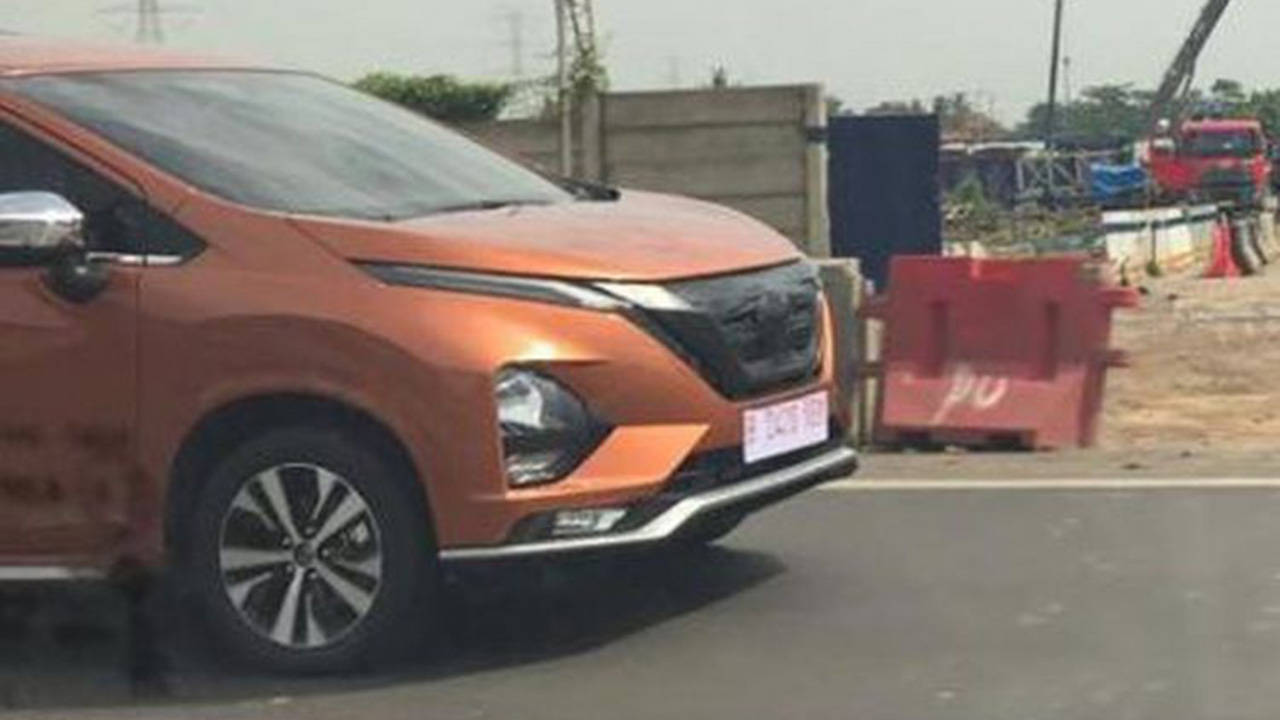 Back in July 2018, we reported that the Mitsubishi Xpander will soon be badge-engineered by Nissan for its own take on the compact MPV segment which, until recently was occupied by the Nissan Livina. Well, it seems that time is now as someone has recently posted on Instagram a compact MPV that seemingly bears Nissan's unmistakable--albeit badge-less--front fascia and yet has the distinct rear of the Xpander.
Posted by Instagram user @indra_prasetya1604--which appears to have been taken down, including the account itself--the first of the two photos show what appears to be a Mitsubishi Xpander with its taillights and the distinct black band that connects the rear quarter panel window to the rear hatch. It's the second photo though that the Nissan front fascia is evident with the 'V-motion' grille. The front bumper also is slightly different as it has a lip and what looks like a fog light near the corner. Almost everything else though, like the bumper-embedded headlights and LED position lights, is from the Xpander parts bin.
Further giving credence to this is that Indonesian news outlet Kompas.com reported on February 7 that Nissan dealers in Jakarta are already accepting orders for the Xpander-based twin MPV and that the launch would be "at the end of this month" with customer deliveries to begin in March. Kompas further confirmed that Nissan dealers are calling it the Livina, not the Grand Livina.
The last nail to the previous-gen Livina's coffin is that PT Nissan Motor Indonesia has reportedly stopped manufacturing it as of January 18, 2019, to make way for the Nissan-rebadged Xpander which, incidentally, is manufactured within the country as well by alliance partner PT Mitsubishi Motors Krama Yudha Indonesia.