Isuzu Pasig hailed as 2021 Dealer of the Year
Isuzu Philippines Corporation (IPC) held its 17th Dealer of the Year Awards (DOYA) and bestowed the top honor to its Pasig sales facility.
KEY TAKEAWAYS
Which dealership was hailed as the 2021 Dealer of the Year?
Isuzu Pasig is the 2021 Dealer of the Year.
Who are the second- and third-place winners at 2021 IPC DOYA?
They are Isuzu Bulacan and Isuzu Calapan.
The recently concluded ceremony, which was designed to inspire and recognize the performance of its entire dealer network, was celebrated virtually.
IPC also hailed Isuzu Bulacan and Isuzu Calapan as the second- and third-place winners of the 2021 Dealer Awards.
Aside from that, the local distributor of the Japanese marque gave numerous awards at the program, and they are the following:
2021 Sales Executive of the Year: Elenita Go, Isuzu Makati
2021 Truck Elite of the Year:

Migueland Castro, Isuzu Edsa

Excellence in Sales Operations:

Isuzu Pasig (first place), Isuzu Isabela (second place) and Isuzu Bulacan (third place)

Excellence in Service Operations:

Isuzu Cabanatuan (first place), Isuzu Calapan (second place) and Isuzu Davao (third place)

Excellence in parts operations

: Isuzu Bulacan (first place), Isuzu Calapan (second place) and Isuzu Sto. Tomas (third place)
Meanwhile, IPC expressed its appreciation to its entire dealer network for the dedication and strong commitment to sales and service excellence that led to the company reaching various awards and achievements.
"Year 2021 was a challenging year. Aside from the challenges brought by COVID-19 pandemic, the automotive industry faced the semiconductor supply shortage impacting production which the dealer had to face. But despite that, the dealer network handed their untiring support and dedication to the brand which is highlighted by the achievements received both for sales and aftersales operations," IPC said in a statement.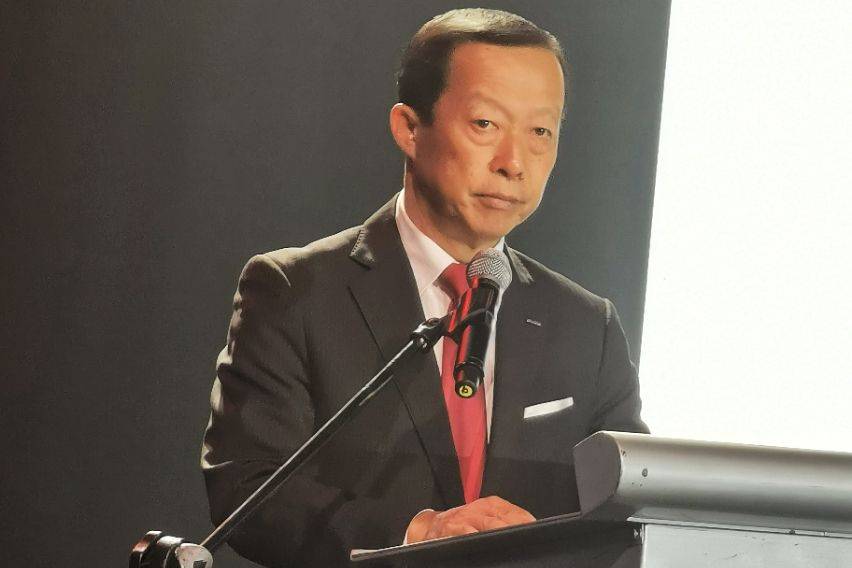 Amid the challenges, IPC dominated the local truck sales and achieved its 22nd year as the country's number one truck brand. It was able to launch three new models (the N-Series Smoother, the all-new mu-X and the all-new D-Max) and got its third Triple Star Award in the 2021 Isuzu Distributor and Dealer Aftersales Awards by Isuzu Motors Limited.
After congratulating the award winners, IPC President Hajime Koso noted that 2022 is the "start of a new era for Isuzu," saying that the brand is taking a more sustainable and eco-friendlier route in line with the United Nations Sustainable Development Goals (SDG) for its products, operations, and customer service.
"We need to evolve into a company that creates economic value coupled with social and environmental contributions to with-stand the challenges ahead of us and understand the importance of pursuing economic development without harming our natural resources," Koso said.
"Isuzu being your long-time 'Responsible Partner' is stepping up the notch with a series of changes in company direction and activities," he added.
Photos from Isuzu Philippines Corporation, Ruben D. Manahan IV
Also read:
When 2WD is more than enough: Isuzu mu-X 4x2 LS-E AT
Isuzu PH extend truck sales streak to 21 years`
Isuzu bags accolades at 2021-2022 Auto Focus People's Choice and Media Choice Awards