Jaguar Improves I-PACE EV with Race Track Smarts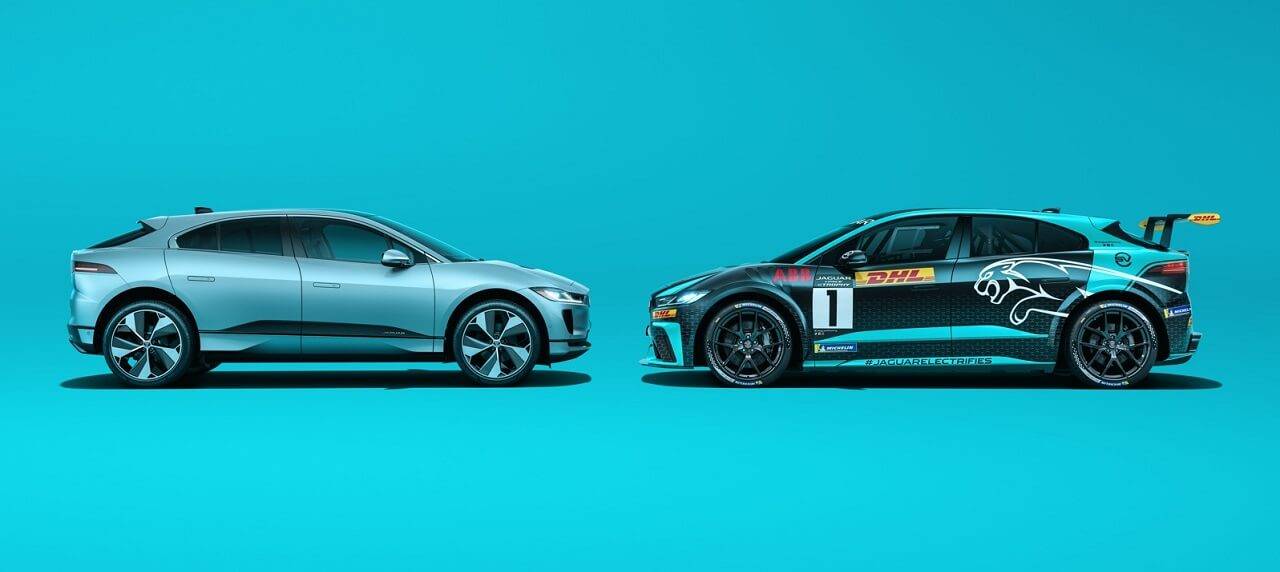 Jaguar launched the I-PACE eTrophy—an international motor racing series that accommodates only race-prepared I-PACE battery electric zero-emission cars—back in 2018.
But more than just provide electric vehicle (EV) racing aficionados with an outlet for their need for speed, the British luxury car maker actually used much of its newfound experience in motorsports to inform the development of its electric model, the I-PACE.
Now, Jaguar has shrewdly taken the technical knowledge it gained from its own race series to refine the I-PACE with range-boosting software upgrades designed to optimize the management of battery, operating temperatures, and all-wheel-drive systems.
©media.jaguar.com
Jaguar's engineering team observed as the various I-PACE entries tackled extreme use conditions, providing the team with critical info relating to the durability and thermal control of the battery and torque management systems.
The engineering team then combined the collected data with over 80 million kms of real world I-PACE journeys from all over the globe, thoroughly evaluating every aspect of the vehicle's performance in order to optimize the efficiency of its systems.
"The Jaguar I-PACE eTROPHY has generated a huge amount of data for us to analyze and those marginal gains, derived from competition on the track, are now being applied to customers' cars to further enhance their driving experience," said Stephen Boulter, I-PACE Vehicle Engineering Manager. "The new software updates optimize the powertrain control systems to improve efficiency and allow I-PACE drivers to travel even further on a single charge without any hardware changes – it really is a case of the vehicle getting better with age."
According to Jaguar, the changes derived from the Jaguar I-PACE eTROPHY race series include:
All-Wheel Drive: Changes to the torque distribution between the front and rear motors will deliver greater efficiency when driving in ECO mode – the system still delivers permanent AWD traction
Temperature Control: Refinements to thermal management control will make greater use of the active radiator vane system, closing the vanes more frequently to enhance aerodynamic performance more of the time
Battery Capacity: Updates allow the battery to run to a lower state of charge than previously without affecting drivability, durability or performance
Meanwhile, additional changes derived from real-world data analysis include:
Regenerative Braking: The vehicle's brakes will harvest energy more efficiently when the battery is in a high state of charge and the amount of energy recovery has been increased at lower driving speeds to maximize efficiency and range
Range Calculation: Changes to the predictive range calculation algorithm will deliver a more accurate and consistent estimate of vehicle range, while being more reflective of an individual's driving style
The I-PACE is equipped with a highly advanced 90kWh Lithium-ion battery that allows the vehicle to go from 0 to 100km/h in 4.8 seconds while delivering a maximum range of 470 kms. The car needs only 40 minutes to reach 80 percent charge using Jaguar's own fast-charging system. Home charging with a 7 kW-AC wall wart will achieve the same state of charge in a little over 10 hours.
©media.jaguar.com
Also read: Jaguar Unleashes the Steering Wheel of the Future with 'Sayer'
Jaguar Unleashes 2021 F-Type to Outpace All Competition

Car Articles From Zigwheels
News
Article Feature
Advisory Stories
Road Test