Kia Motors America changes name, dons new Kia logo
Kia Motors America, the US arm of the South Korean carmaker, has just changed its name to Kia America and adopted the company's dynamic logo following the January global brand relaunch.
According to Kia, the new logo resembles a handwritten signature with rising movements of two diagonal strokes and accentuates an unexpected subtext, "Ki," or "to rise."
They also said that it emphasizes the power and energy of movement, relating to the brand's tagline, "movement that inspires." Kia added that the three vertical pillars on the new logo reinforce stability and provide a confident and balanced appearance.
The move to change the name and use the new company logo coincides with Kia's Plan S, or Plan Shift. It's a US$25 billion transformative strategy that includes sustainable mobility, delivery vehicles, and personal transport solutions through Kia's PBV platform as well as developing Kia's Mobility as a Service strategy.
Plan S will also see the company launch 11 EVs globally by 2026.
"This is an important and inspiring time in Kia's history," said Kia America and Kia North America President and CEO, Sean Yoon.
"On a global scale, our brand is sharpening its identity and defining a sustainable, purposeful strategy within existing, new, and to-be-developed vehicle segments as well as larger efforts we are now ready to pursue. Today's announcement signals that Kia in the US is fully aligned with Kia Corporation's global strategy and primed for continued success," Yoon added.
At the same time, the recent revamp of Kia America correlates with the upcoming launch of the EV6 EV in North America.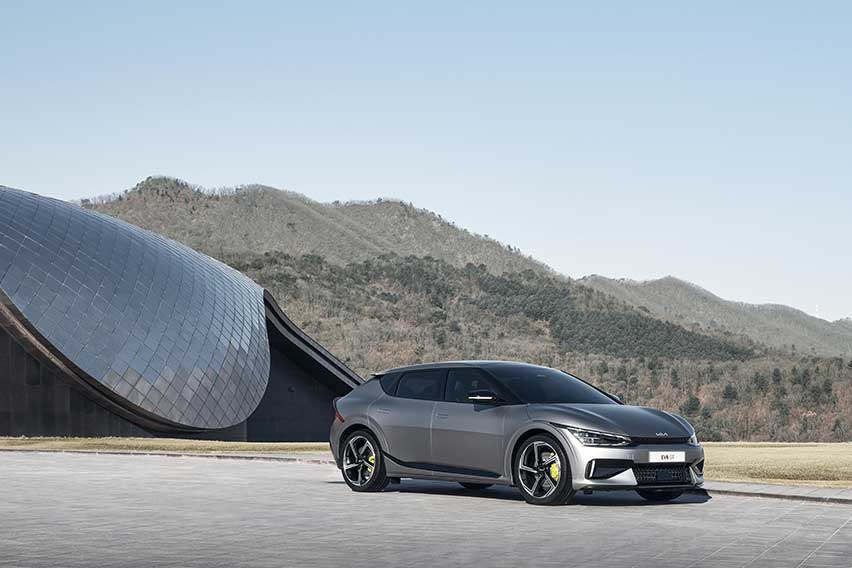 The EV6 is Kia's transformative electric vehicle, a brand-new crossover revealed sometime in March. The EV6 represents the company's new design philosophy that focuses on electrification that aims to give owners a simple, intuitive, and integrated experience.
Kia will also be using a new naming strategy with its EV offerings. Following brands like Tesla, BMW, and Mercedes-Benz, Kia looks to simplify the names of its future EVs and will name all its electrified vehicles using the "EV" prefix followed by a number corresponding to the vehicle's position in Kia's lineup.
The EV6 is slated to go on sale in the US in early 2022.
In the Philippines, Kia has not yet made any announcements about bringing EVs to our shores, but has admitted through its president that it will definitely be open to those. Some of the company's latest local offering include the Forte, the Seltos, and the Stonic.
Photos from Kia
Also read:
Kia teases first dedicated electric vehicle, EV6
Kia unveils its first-ever battery electric vehicle, the EV6
Kia Car Articles From Zigwheels
News
Article Feature
Road Test