Kia Showcases New X-Line Concept at the Auto Expo 2020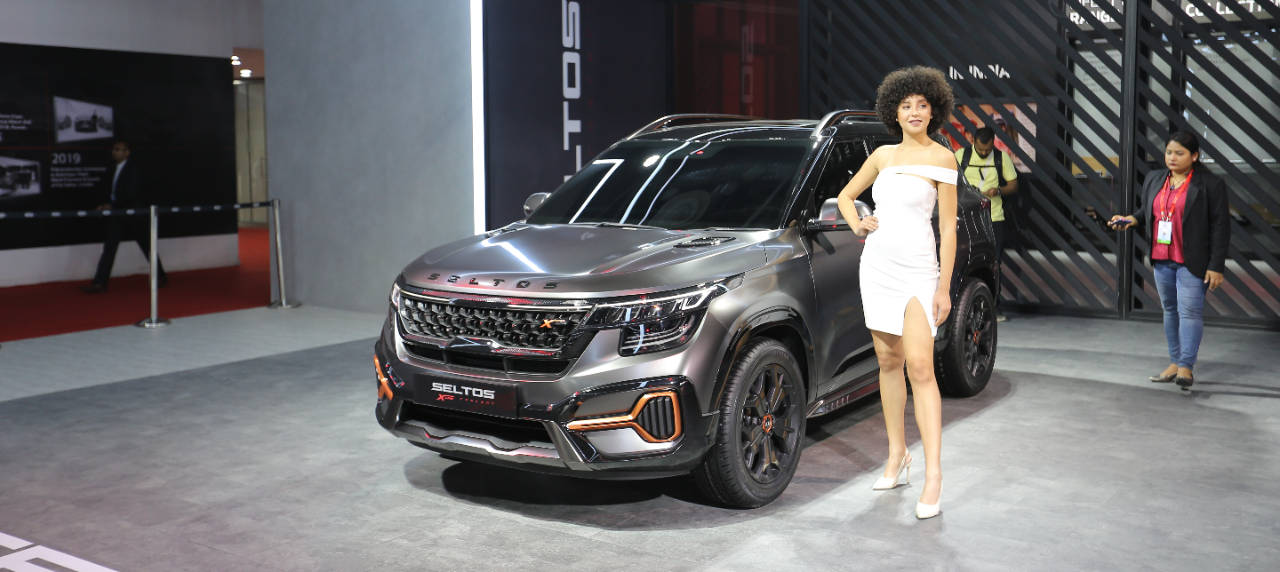 The Kia Seltos is one of Kia's newest vehicles. Aimed directly at younger car buyers looking for a youthful car that stands out from the rest, this subcompact crossover SUV is now being showcased at the Auto Expo 2020. But it's not just the standard, run of the mill Seltos that's being exhibited.
The X-Line Concept is an entirely different Seltos. It's more rugged, more handsome, and more brutal.
AutoNXT

The X-Line concepts first debuted at the 2019 LA Auto Show. The cars that debuted there featured an AWD drivetrain, a roof rack with rally lights, a two inch lift kit, massive off roading tires, and custom ally wheels. These X-Line concepts are equipped with a 1.6 liter turbo petrol engine that produces 175 hp and 264 Nm of torque, mated with a 7 speed dual clutch automatic transmission.
But the X-Line Seltos in the Auto Expo 2020 is different as it is an all new version of the X-Line concept. By looks alone, it has a more rugged appearance. The front and rear bumpers and skid plates have also been updated. They are also FWD. The top of the line Seltos variant in India is the GT Line variant, which comes equipped with a 1.4 liter turbocharged petrol engine that is capable of putting out 138 horses and 242 Nm of torque. There is no news yet if Kia will offer an AWD version of the Seltos in India, but the X-Line offers a lot of rugged exterior accessories for the vehicle.