Korean Ambassador Lauds Hyundai PH for Advancing Technology, Korea-PH Partnership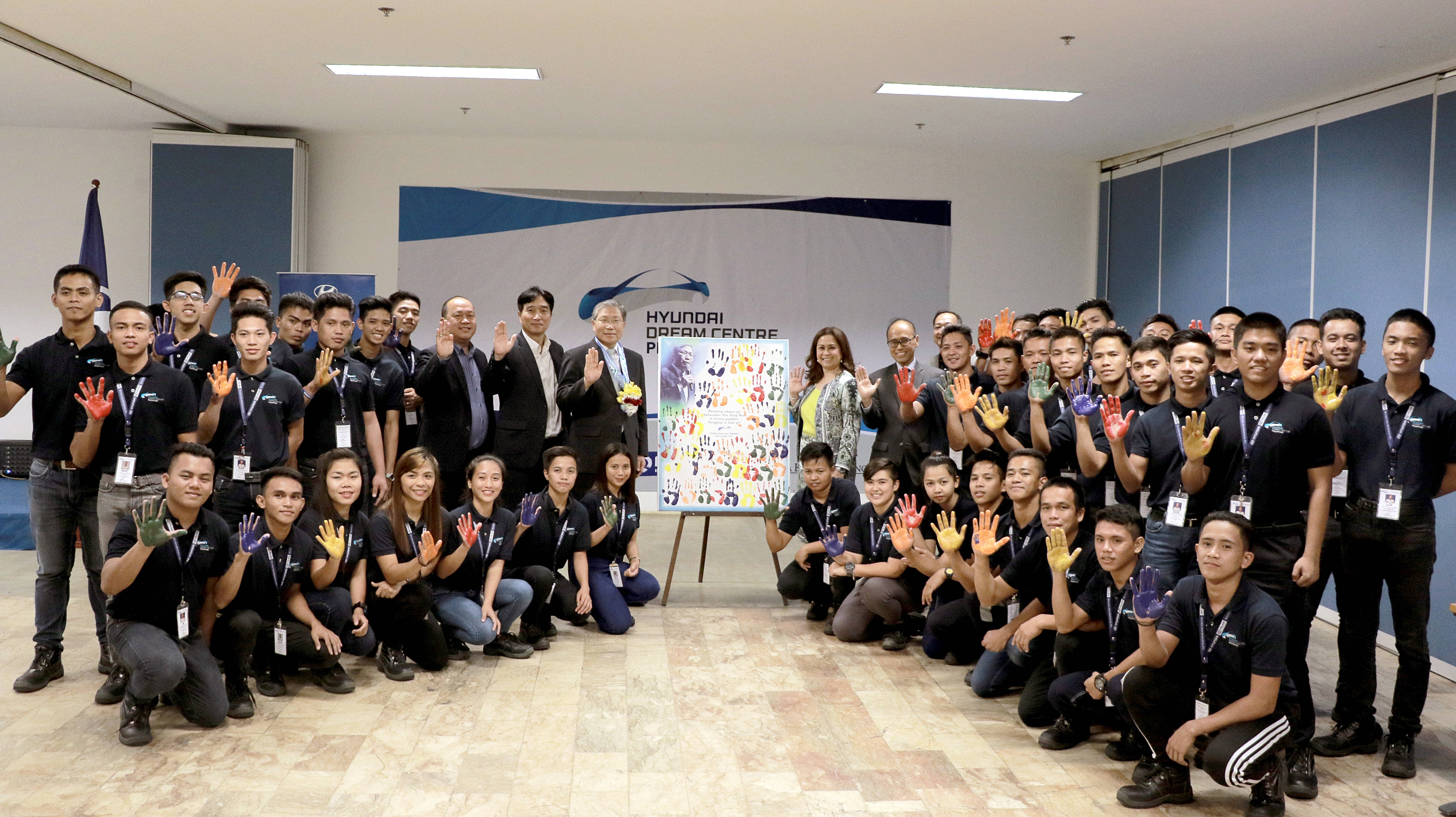 Over the last few weeks, Hyundai Asia Resources, Inc. (HARI), the official distributor of Hyundai passenger cars and commercial vehicles in the Philippines, has received support and praise from no less than His Excellency, Han Dong-Man, the Ambassador of the Republic of Korea to the Philippines.
MIAS Launch Event
Last April 4, 2019, Ambassador Han praised HARI for its role in promoting cultural and economic ties between Koreans and Filipinos. To the delight of the members of HARI's board and the launch event's guests, the ambassador delivered his remarks in near-flawless Filipino.
The Ambassador said, "This is the 70th year of diplomatic relations between the Philippines and the Republic of Korea. It is my great honor and privilege to be with you all today at this wonderful auto show with Hyundai. Now, HARI means king, so I believe that HARI will be the king of all the vehicle brands in the Philippines."
He added, "Korea ranks as the 4th largest trading partner of the Philippines, following the U.S., China, and Japan. Last year, our trade volume reached USD 15.7 billion, increasing by 9.3 percent compared to 2017. Hyundai has contributed a lot to this, as Hyundai now accounts for more than 8-percent market share in the Philippines."
HARI launched two new vehicles at MIAS. The 2020 Hyundai Palisade is Hyundai's newest flagship SUV and will be available in the Philippines just four months after taking the Los Angeles Auto Show by storm. The Palisade won the prestigious 2019 Red Dot Award for exceptional design in the category "Product Design – Cars and Motorcycles."
Hyundai Dream Centre-Philippines Visit
Ambassador Han Dong-Man also cited
Hyundai Dream Centre-Philippines (HDCP)
as an embodiment of the strong partnership between the Philippines and the Republic of Korea. HDCP, a world-class training and education hub where underprivileged youth train with Hyundai to be expert automotive technicians, was established last year in partnership with
Hyundai Motor Company
and
Plan International
.
The Centre's first batch of scholars graduated in November 2018 and have since gone on to begin careers with Hyundai's nationwide network of dealerships.
According to HARI President and CEO Maria Fe Perez Agudo, "Hyundai Dream Centre-Philippines represents our 'human-ware'--the brilliant young men and women currently training to be world-class automotive professionals."
Agudo furthered, "Our 'human-ware' plus 'hardware' has been HARI's formula in our almost 20 years of making cutting-edge Korean technology accessible to more and more Filipinos."
At the MIAS launch event, Ambassador Han stated, "Hyundai and HARI will continue to support Korean culture in this wonderful country. Everyone here will be wonderful civil diplomats in bridging Korea and the Philippines. There are about 100,000 Koreans living in this wonderful country. With them, we will work hard to promote our friendship and partnership."