Lamborghini Partners Up with LUXE for Exclusive Architectural Collection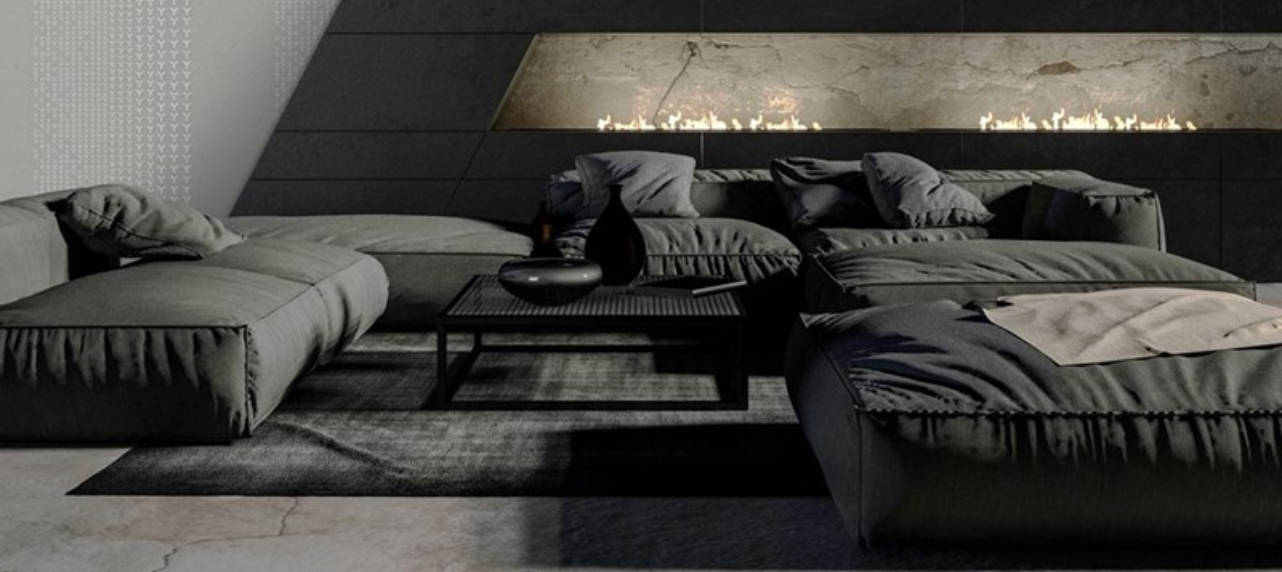 When you think of Lamborghini, you'd probably conjure up the image of an ultra cool sports car, with aggressive lines and a killer exhaust note. And while that's true, Lamborghini made sure that their name is also synonymous with luxury by partnering up with LUXE. LUXE Surfaces Atelier one of the leading luxury licensing companies most known for working with iconic high-end brands in the design surfaces sector, has chosen the city of Valencia, Spain, to officially present the first exclusive collection of architectural surfaces by Automobili Lamborghini, from February 3 to 7, 2020.
The press images show photos of a living room and a lounge area, both featuring monotone gray colors. The living room area opens up to a nice, high ceiling loft upstairs and wide windows on the opposite side. The bookshelves underneath the staircase gives the room an extra feeling of coziness, despite the regal look of the gray leather upholstery. The lounge area features a plush leather seating arrangement, also toned gray. Behind the seating area is a wall mounted fireplace framed by large gray tiles. The overall look of the photos give out an ultra modern, sophisticated vibe. "The innovative materials of the Automobili Lamborghini Surfaces Collection stand out for their refined style and bold character, elegant lines and iconic design, perfectly blended in an innovative, very large mineral stone slab, characterized by unparalleled technical-mechanical properties, unique aesthetic solutions and infinite customization possibilities," shares the Italy based car company. "The significant result of years of research, design considerations and technological development, the Surfaces Collection Automobili Lamborghini was born thanks to the use of innovative and exclusive patented systems. These technologies are revolutionizing the world of design and architecture, with mineral stone used in surfaces and the latest generation interior and exterior coatings, transforming the material into a work of art." It seems like Automobili Lamborghini is taking bolder and bolder risks to further highlight their brand image. Perhaps in a few years, Lamborghini will not only be synonymous with "high end sports car" but with "high end architecture" as well.
Read All
Featured Articles