Lamborghini Revisits Norway with Avventura 2019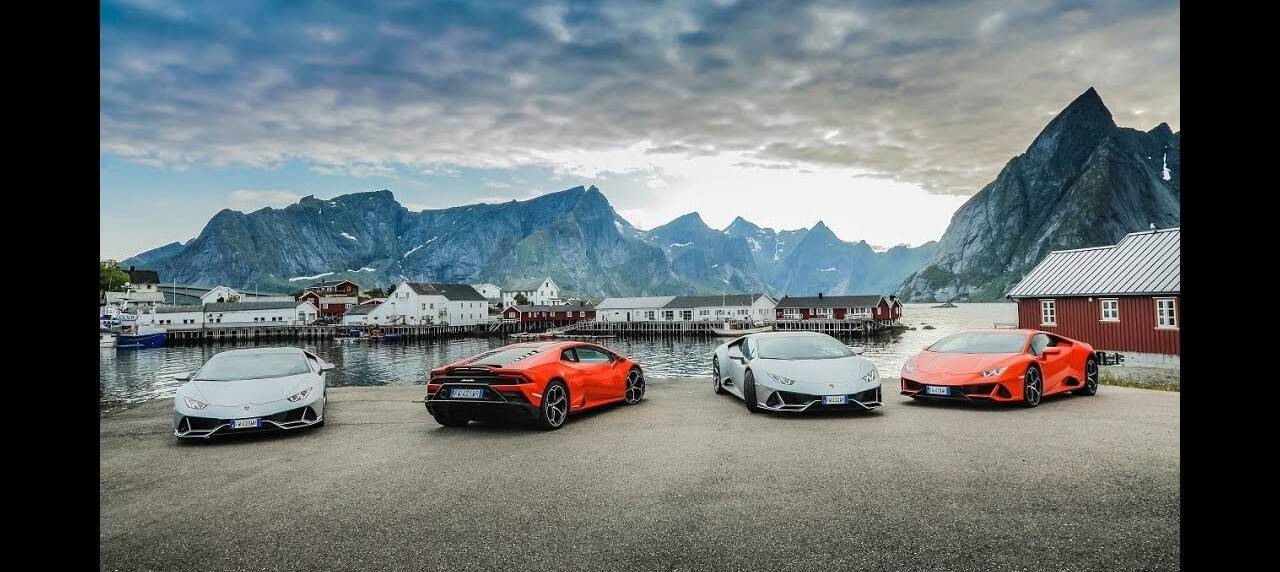 In the past few years, Lamborghini has been conducting annual caravans in what the Italian supercar maker embellishes a way to "discover the most spectacular places and roads." The series of caravans, dubbed "Lamborghini Avventura," has seen the brand take its cars and drivers to exotic places like Transylvania, Andalusia, Iceland, and last year, the Norwegian fjords.
This year, Lamborghini takes on Norway again, but extends the trek upward north and well past the Arctic Circle. Bumper-to-bumper, the seven cars that make up Lamborghini's Huracan Evo line embarked on the journey. From the town of Harstad, the caravan looped around the villages of the Lofoten islands and then completed their trip by going back to where they started.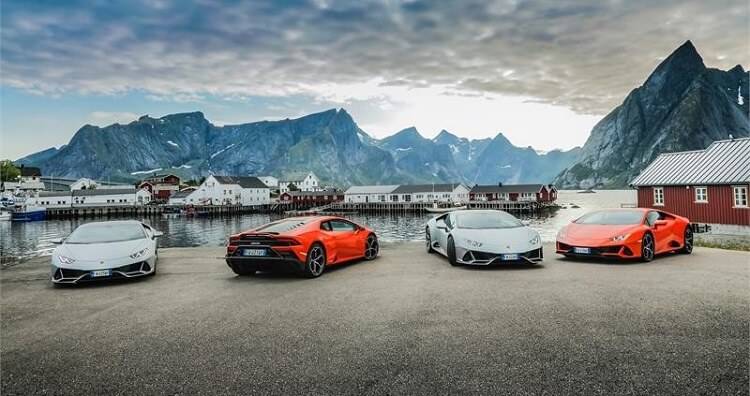 "This untouched landscape beyond the Arctic Circle, sculpted by glaciation, features spectacular alternations of scenery where peaks give way to coastal plains washed by crystalline waters," Lamborghini said in its press release. "It's a place that celebrates its nature: sea eagles, whales, orcas and codfish, making the Lofoten islands one of the biggest producers of stockfish."
According to The Italian Stallion, this year's "Avventura" was meant to push the new Huracan Evo to its limits--a means for it to "test the dynamism" of the new car.
As the successor to the Performante, the Huracan Evo is powered by a 5.2-liter naturally-aspirated V10 engine offering 640 hp and 600 Nm of torque. The car has a dry weight of 1,422 kg, and can accelerate from 0-100 kph in 2.9 seconds, with a top speed of over 325 kmh.
The Huracan Evo also comes with the new Lamborghini Dynamic Vehicle Integration (LDVI) system that provides three selectable driving modes.
Check out the video for the Lamborghini Avventura 2019 below.