Lawmakers approve EV Industry Development Bill on final reading
Lawmakers at the House of Representatives (HOR) have approved on third and final reading the proposal that will help spur electric vehicle adoption in the country.
Getting a total of 195 affirmative votes, solons unanimously voted for the passage of House Bill (HB) 10213. Its counterpart in the Senate (SB 1382) was already approved on third reading last June 1.
When made into law, the "Electric Vehicle Industry Development Act" shall apply to the manufacture, assembly, installation, research and development, maintenance, trade and utilization of electric vehicles, parts and components, charging stations, and related support infrastructure.
"Within one year following the effectivity of this Act, a development plan to be referred to as the Comprehensive Roadmap for the Electric Vehicle Industry (CREVI) shall be formulated by the Electric Vehicle Advisory Board to serve as the national plan with an annual work schedule to accelerate the utilization and commercialization of electric vehicles in the country," the bill stated.
It will mandate corporate and government agencies that have 20 or more motor vehicles to have EVs in their fleet at a minimum of 10 percent. This covers the following:
industrial and commercial companies (cargo logistics companies, food delivery companies, tour agencies, hotels, power utilities, and water utilities;
public transport operators of buses, minibuses, jeepneys, vans, tricycles taxis, and transport network vehicle services; and
local government units and national government agencies.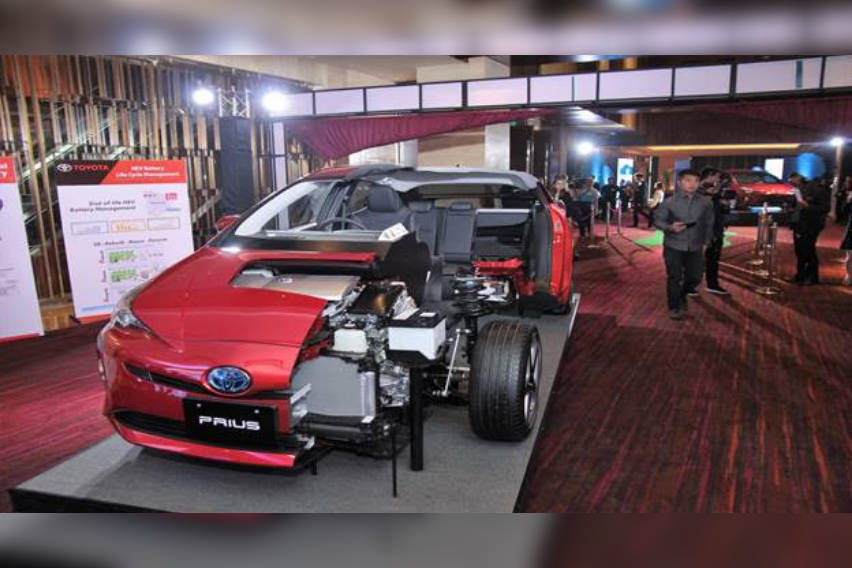 Aside from that, HB 10213 stated that private and public buildings and other establishments with 20 or more common parking slots are to designate parking slots for the exclusive use of EV.
Further, the proposal is pushing for fiscal and non-fiscal incentives to local EV manufacturers, parts and components distributors, as well as operators of charging stations and other support infrastructures.
The HOR has already requested for a conference committee with the Senate.
Photos from PGA Cars, Nissan Philippines, Toyota Motor Philippines
Also read:
9th PH EV Summit envisions the acceleration of electric vehicle adoption
EVAP: PH electro-mobility adoption 'very slow'
Nissan to unveil electrified mobility roadmap for ASEAN region