Lexus LC Convertible Concept Makes Waves in Detroit
Lexus shook the automotive world when it debut the LC coupe two years ago at the 2017 Detroit Auto Show, and it looks to repeat the feat this year with the unveiling of the Lexus LC convertible concept at this year's event. As the LC coupe's open-air roadster version, the LC convertible concept represents the Lexus brand's goal to attain 'ultimate beauty' in a car.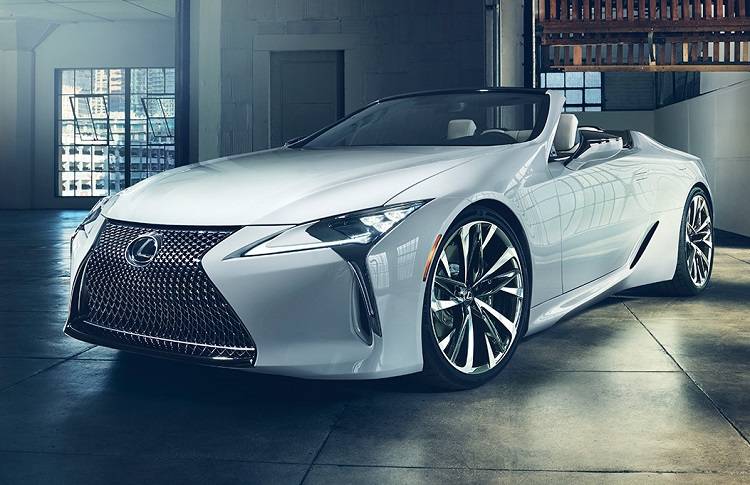 The LC convertible mirrors the short overhangs, massive grille, sweptback nose, and wide flat boot lid of its coupe counterpart. Massive 22-inch wheels add to the exterior's eye-catchiness. Meanwhile, white leather seats make the perfect introduction to the cabin's lush beauty and comfort. Yellow accent stitching further highlights the car's bespoke design.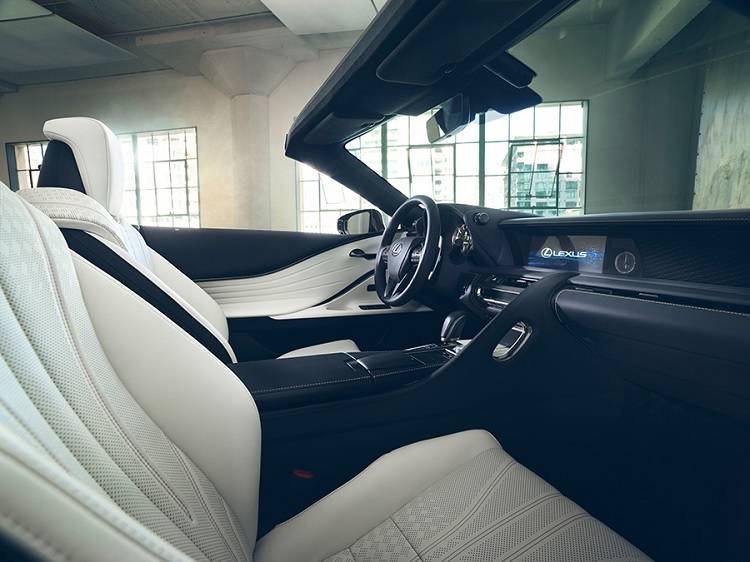 "This concept takes the unmistakable design of the LC coupe and re-imagines it as a future convertible," said Tadao Mori, Chief Designer of the LC Convertible concept, in a statement. "It blends all the best aspects of the original coupe with the dynamic design of an open-air convertible."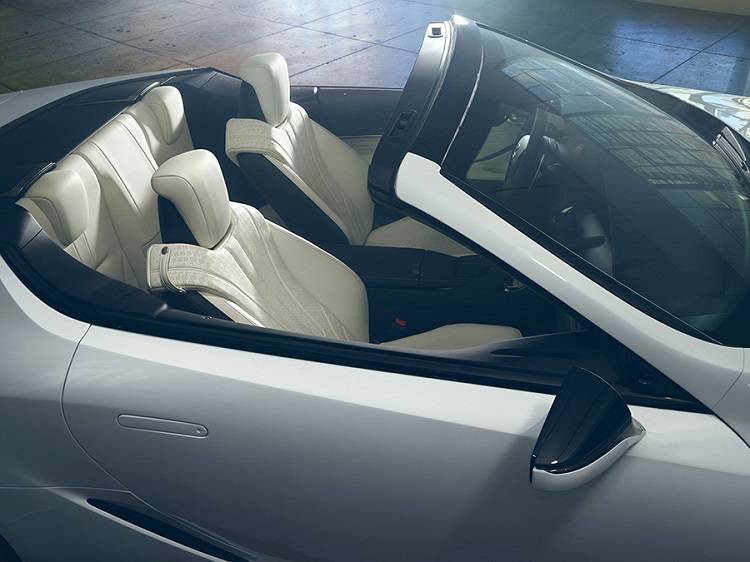 Lexus says that the long, low and lean shape of the LC convertible evolved naturally from the original LC design, and though it certainly retains the LC coupe's proportions, it does have certain style elements that make it unique.
"A production version of this concept would be exhilarating in many different ways. You would see its dynamic lines as you approach, hear its engine when you started it up and feel everything around you once on the road. It would engage the senses in a way that is unique and exciting every time you got behind the wheel," Mori added.