Lotus Launches the Evora GT410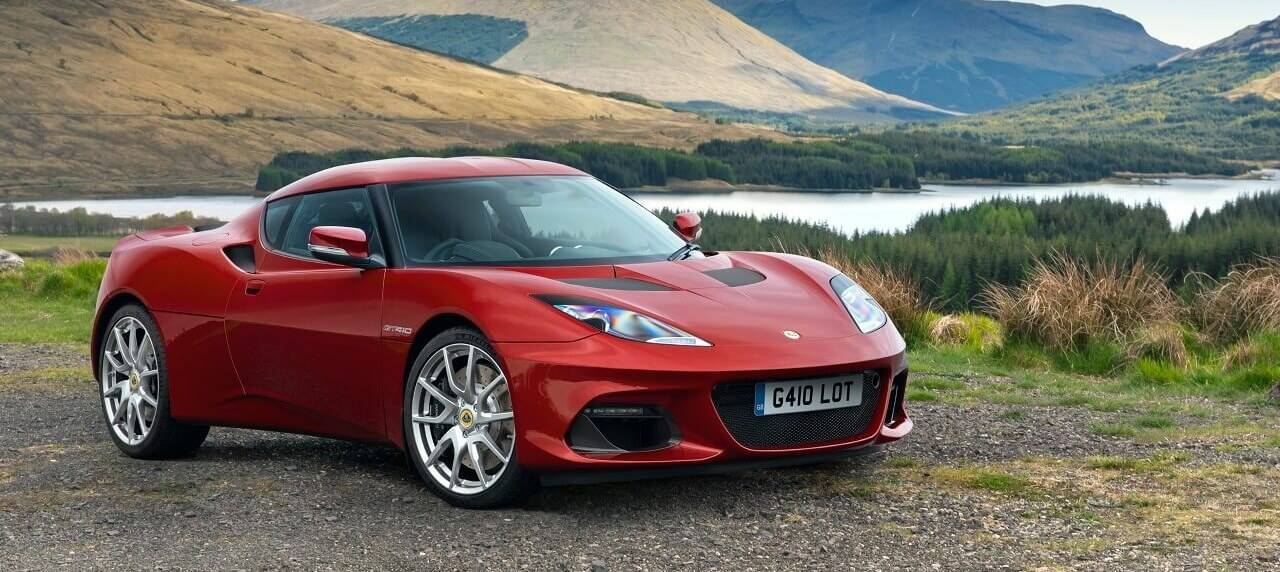 Lotus has recently launched the newest version of the Evora -- the GT410. Priced at $1.08 million (PHP 5.5 million), it's $3,900 (PHP 198,355) less than the revised GT410 Sport, which is also sold alongside the GT410 range.
media.lotuscars.com
The Evora GT410 includes higher specs compared to the GT410 Sport. This gives it a better edge when it comes usability and better driving comfort on the road. Many of its once-optional features are now part of the standard package. And with less of a price compared to the GT410 Sport, the GT410 makes it competitively-priced between the two.
The new Lotus Evora GT410 is made to be more practical and adaptable on the road. It features Sparco sport seats and aircon for a more comfortable interior inside. It also features a reverse camera that works during low-speed movement, and now comes with an infotainment system with sat-nav, a standard Apple Car Play, and a DAB digital radio. Another improvement made was its noise-suppression features. With better cabin sound insulation, there is more noise or sound dampening that makes for a better listening experience.
media.lotuscars.com
Unlike GT410 Sport, the GT410 has a modified damper rate that delivers exceptional performance on the road. What's more, its new rear tailgate has a large glass section that allow better rear visibility.
Evora has also included its once-optional features as part of its standard offerings, such as body-colored roof, tailgate, mirror backs, side sills, red AP Racing brake calipers, front access panel and mirror backs, a 19-inch at the front and 20-inch silver or gloss black V-spoke cast alloy wheels. Standard interior equipment also includes rear parking sensors, heated seats, and cruise control.
media.lotuscars.com
Those who prefer a more driver-focused and lightweight vehicle can opt for the Evora GT410 Sport. Standard features include the integration of Sparco seats, air-con, and a premium infotainment system that also includes DAB digital radio, Apple CarPlay, and sat-nav.
Meanwhile, Lotus has also announced that it's making some enhancements to the standard spec and options on Lotus Elise and Exige. This will include the reintroduction of the optional Touring and Sport packs. The Touring allows the customer to add in comfort and convenience options for a more desirable "road spec" vehicle, while the Sport is more driver-focused, and targets those who want a more spirited drive on the track.