LTO to Only Accept Medical Certificates Issued Online by Registered Clinics, Physicians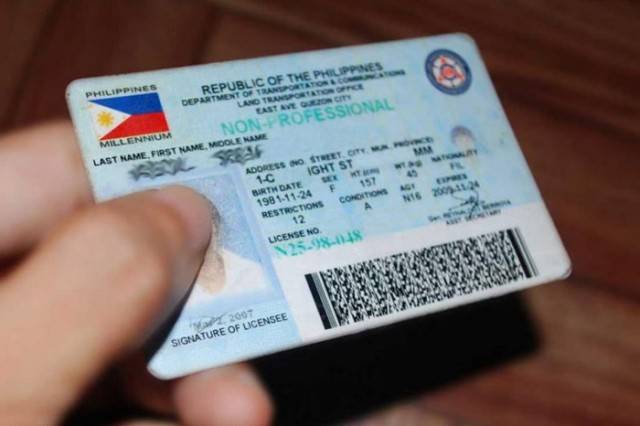 Before, getting the required medical certificates to either apply for or renew a driver's license was easy--you just had to walk into one of the "medical clinics" conveniently located right beside the Land Transportation Office's (LTO) satellite offices where they'll subject you to the very "rigorous" eye exam and take down your vital stats as dictated by you and that was it. They'll then give you a "medical certificate" which you'll turn over to the LTO to process your license.
Well, starting today, that's supposedly a thing of the past. That's because according to the LTO--National Capital Region's Facebook page--which has not been verified by the social networking site--the agency will only accept medical certificates issued online by medical clinics and practicing physicians who are registered within the LTO's system. The implementation though is staggered and dependent on the region.
So, to be clear, effective today, January 7, 2019, all LTO licensing sites within the National Capital Region's East and West district and Region 11 will only accept electronically-transmitted Medical Examination Certificates. Regions 5, 4A, 4B, and 7 will follow on January 14; Regions 6, 9, and 12 on January 21; Regions 1, 2, and 3 on January 28; and Regions 10, 8, the Cordillera Autonomous Region, and the Caraga Administrative Region on February 4. 
The agency stressed that neither the student permit nor the driver's license will be issued to the applicant/driver if no online medical certificate was transmitted to the LTO.
So, how do you find out which clinics and doctors are registered in the LTO's system?
You simply have to go to the agency's licensing center where a list of the clinics and doctors are on display. For now though, the LTO has released an initial list which notes the doctor's name and the corresponding clinic he or she is attached to, with a final list that includes the doctors' and clinics' location.
Despite the change in process though, the LTO assures everyone that the fee for the medical certificate will not change.
So, if you're planning to apply for a student's permit or a driver's license soon or simply renewing a license that's about to expire, check the initial list below of the doctors and clinics that are registered with the LTO. As for their location, you'd have to Google it using the clinic's name, at least for now. Anyway, we'll post the final list--complete with location as promised by the agency--once it has been released.
UPDATE: As promised, here's the list of accredited clinics and physicians where you can get your medical certificate online as required by the LTO. To make it easier for you, you can also check out the list as broken down per region via the LTO's website as of January 18:
List of Accredited Medical Clinics and Registered Physicians
As of January 15, 2019
NATIONAL CAPITAL REGION - EAST
No.
Clinic Name
Clinic Address
Clinic's Contact Number
Physician's Name
1
ANC Halili Medical Corp.
Brgy. Kaligayahan Novaliches Quezon City
0915-2457637
Saises, Godofredo
2
ANC Halili Medical Corp.
Ynares Sports Arena Cmpd. Shaw Blvd.,Pasig City
631-3675
Untayao, Wye
3
Avenion Medical Services Inc
Level 2 Alimall, Cubao, Quezon City 
930-6174
Redada, Jenel
4
Arugain Anm Medical Testing Center 
151 San Roque 20th Mirasol Cubao Q.C
 
Flores, Francis Eugene Aguilan
Valerio, Ma. Paula Pilar 
5
Char-lyn Medical Clinic 
East Avenue, Quezon City
0917-1003510
Funelas-Santos, Shiela Patrice D.
Saises, Godofredo
Balmes, Ma. Kristina 
Atong, Yazmir  Alrad Moren
6
Clinipath Medical Clinic
L/G Floor Robinson Metroeast Marcos Highway Brgy. Dela Paz Pasig City 
637-3102
Felipe, Prince
7
FSM Medical Clinic
FTI Old Admin Bldg FTI Complex Western Bicutan, Taguig City 
0917-5157558
Anibigno, Maria Imee
Zaballa, Joan B.
8
Healing Grace Medical Center
121 Shaw Blvd., Bagong Silang, Mandaluyong City
531-1512
Bermejo, Arvin D.
9
JAGB Drug Testing Center Inc.
Unit 118 3rd/F Robinsons Novaliches, Quezon City
931-4281
Abella, Carlos
Astete, Leonardo
10
JGC Medical Clinic
Biak na Bato, Quezon City
0917-8970588
Camitan, June
11
JJCL Drug Testing 2nd Medical Center
Unit CC 20320 2F Ever Gotesco Commonwealth Ave., Batasan Hills Quezon City
0922-8186887
Mercado, Howard Russel
12
JMRA Medical & Diagnostic Services
G/F Old Admin Bldg. FTI Complex Taguig City
838-5285
Mesina, Maria Angela Louise D. 
Cruz, Angelo D. 
13
LJL Drug Testing Center
Unit 314 3/F Shaw Center Mall 360 Shaw Blvd Addition Hills Mandaluyong
0917-5602184
Briones, Ma. Teresa S.
0917-5602184
Dacuma, Lila A.
14
LOL Medical Center
371 JP Rizal  St. cor. Ming Ramos, Marikina City
997-6861
Tabuena, Felicitas Pascual 
15
Megacare Medical Services Inc.
CZ 262A SM Mall of Asia JW Diokno Blvd., Brgy. 076 Pasay City
 
Paulino, Louie Gray 
16
Megacare Medical Services Inc.
Unit 029 LGF Annex Bldg. SM City North EDSA Bagong Pag-asa, Quezon City
0932-3982972
Silva, Rhodora 
17
NH Medical Clinic
Unit 301 Pria Bldg., #1 Magalang St. cor East Ave. Brgy Pinyahan Quezon City
729-8009
Ebio, Amy Lea A. 
18
Quasar's Medical Testing Center
3rd Floor Fairview Center Mall
0917-8301308
Arcangel, Krystle Anjelica Ayn Catubay
Alinea, Andrassy Twinkle G. 
19
RBR Medical Clinic
Ground Flr. SJB Bldg. N. Domingo San Juan City
0907-6536675
Bernardo, Eduardo 
20
RC Lim
85 P.Tuazon Square Cubao Q.C
 
Isidoro, Maris Arlene Stella S.
Jurilla, Marionne Chester 
21
RC Lim
Lot 10, Brgy. Pinyahan Diliman Quezon City
0917-3151006
Pacis, Julie-Ann Marie 
22
Rosaben Medical Clinic
#3 Biak na Bato La Loma Quezon City
 
Bajaro, Jared
23
Rosaben Medical Clinic
FTI compound, Taguig City
 
Magistrado, Jennifer
0920-9695351
Mariano, Raphael B. 
24
Truecheck Medical & Diagnostics Center Inc.
Park Ave. Robinsons Galleria EDSA cor Ortigas, Quezon City
631-1559
Sabado, Dennis S. 
Reyes, Judith Marasigan 
25
Victory Medical Clinic
375-C Ming Ramos Lane Brgy. Santo Nino Marikina City
0906-2511070
Sastre, Victory
NATIONAL CAPITAL REGION - WEST
No.
Clinic Name
Clinic Address
Clinic's Contact Number
Physician's Name
 
 
 
 
 
1
DIAZ MEDICAL CLINIC
Torres bldg km 29 tunasan Muntinlupa City
 
Diaz, James Neil Marmito 
2
DIAZ MEDICAL SERVICES
lto compound national road brgy tunasan muntinlupa City
 
La madrid, Jaime Fadriquela
3
LEO MEDICAL CLINIC
Araneta Ave Brgy 79 Caloocan City
(02)  242-2335
Cervantes, Lincel Fulgencio                                     
Delos Angeles, Maria Antonia Perez
4
BHELL MEDICAL
Stall No. 2 Oreta Sports Complex F. Sevilla Blvd., Malabon City
 
Cruz, Ferdinand Samson
5
VNB MEDICAL
17 JP Bautista st Brgy 080 Caloocan City
 
Reyes, Isabel Panahon
6
JENHEALTH MEDICAL CLINIC
#27 national road tuasan muntinlupa city
(02) 862-4671
Concepcion, Jennifer de Vicente
7
BMZ MEDICAL CLINIC
1909 kusang loob brgy 353 zone 36 sta cruz manila
0956-9814975
Magsumbol, Jessica Cortinas                           
Mayor, Leonnalle Manglicmot
8
CLINICA KONSULTA
dela reyna st reigna regente st binondo manila 
(02) 881-1330
Layog, Restituta Quinto
9
RC LIM MEDICAL CLINIC
22 Araneta Ave. Caloocan City
 
Co, Marie Janina Gail Buena                              
 
Rosas, Regienald Noble
10
RUDOLPH PASCUAL MEDICAL (RPM)
Beta Bldg., 2150 Espana Blvd., Manila
 
Real, Michael Edward Dakanay
11
RUDOLPH MEDICAL MEDICAL SERVICES
2f beta bldg josefina st brgy 258 sampaloc manila
 
Pascual, Rudolph Razo
12
THINKWISE MEDICAL SERVICES
alabang town center muntinlupa city
(02) 541-0189
Jaudian, Rodolfo Tabangcora
13
EPROMED MEDICAL CLINIC
Olivarez Compound Plaza NAIA Ave San Dionisio Paranaque City
 
Cruz, Cherie Lyn Tirona
14
EPROMED MEDICAL CLINIC
138 Olivarez Plaza Ninoy Aquino Ave san Dionisio Parañaque City
 
Galera, Gilanie Dela Cruz                                                                                                                                      
 
De Guzman, Maria Lourdes Fermin
 
Mariano, Raphael; Beduya
 
Borja, Renato Corpuz
 
Tablang, Ricardo Anselmo Guerzon
15
DOUBLE CHECK MEDICAL & DIAGNOSTIC CENTER INC.
Level 3 Open Parking Padre Faura Wing, Robinsons Place Manila, Adriatico cor.Pedro Gil St., Malate  
 
Bayanat, Norman Karl Ong 
16
ANGEL'S CLINIC
mendoza street, Talon Las Pinas City
 
Borja, Renato Corpuz                                                             
 
Tablang, Ricardo Anselmo Guerzon
17
QUICK STOP DRUG TESTING CENTER
mrt upper level guadalupe commercial complex brgy guadalupe nuevo makati city
(02) 896-6481
Alano, Julieta Miranda
18
MEDITRUST DX SERVICES INC
4th floor metropoint mall edsa cor taft brgy 97 pasay city
(02) 922-2639
Dela Cruz, Jean-dell De Leon                     
Sauco, King Gerald Manansala
19
GALEN MEDICAL CLINIC  
Unit 2A Brgy 79 Araneta Avenue Caloocan City
 
Torrigue, Aery Gil Anzaldo                                                                  
 
Tagle, Feliz Mari Jardiolin  
 
Del Rosario ,Juliet Kamille  Ramos 
 
Laiz, Maria Concepcion Santos
20
GALEN MEDICAL CLINIC - MALABON
F. Sevilla St. san Agustin, Malabon City
(02) 9222639
Valmarid, Elisa Flores
21
MIRAJ MEDICAL SERVICES
F16 4/f Araneta Square Caloocan City
(02) 285-5507
Funelas-Santos, Sheila Patrice Dolot
22
NHELCHU MEDICAL CLINIC
358 Real St., Alabang Zapote Rd Talon I Las Piñas City
(02) 799-3217
Catalan, Anne Kelly Lorono                                       
23
NELCHU MEDICAL SERVICES
94-A E. Mendoza Avenue , Bayani Subd. Talon 1. Las Pinas City
(02) 799-3217
Castro, Josemaria Medina
24
JJCL DRUG TESTING MEDICAL CENTER
5th Floor SM City Concepcion St. Ermita Manila 
(02) 989-0110
Arce, Cloyd Anthony Echaluse
25
CLA MEDICAL
Pasay City LTO Domestic Road
 
Antonio, Diana Vanessa Garcia
26
DLLD MEDCARE CLINIC
9624 Pililia St., Valenzuela, Makati City
(02)922-2639
Cueva, Evelyn Vicente                           
Gascon, Johanna Ruby de Leon
27
CESS MEDICAL SERVICES
Brgy. 191  Areza Bldg LTO cmpd Domestic Rd Pasay City
 
Perez, Ishmael Nicolas
28
GREEN PASTEUR MEDICAL SERVICES 
Areza Building, LTO Compound Domestic Road, Brgy 191 Pasay City
 
Luyun, kelly Anne Sosa
29
A.E.B MEDICAL CLINIC
312 Real St. Alabang Zapote Road, Talon Uno, Las Pinas City
 
Banzon, Anabel Estrella
30
MONLLER MEDICAL SERVICES 
LTO Compound, Tunasan, Muntinlupa City
 
Zamora, Lucita Presas
31
DYTREX MEDICAL CLINIC
LTO Compound, Tunasan, Muntinlupa City
(02) 862-1048
Tolopia, Anicia Alvez
32
DES MEDICAL SERVICES
22 G. Araneta Ave. Caloocan City
 
Bugnay, Emerlito Dionisio                                                      
 
Cantilang, Ronaldo Castro
 
Dela Cruz, Virgilio Jr Castillo
33
HEALTH PRIORITY MEDICAL CLINIC
1346 Tayuman St. Manila
 
Capistrano, Lyn Agripa
34
JONATHAN V. URBINO MEDICAL SERVICES
1356 Tayuman St. Sta. Cruz Manila
 
Urbino, Jonathan villareal
35
NELCHU MEDICAL SERVICES - LAS PIÑAS EXT.
358 Real St. Alabang Zapote Rd. Talon 1 Las Pinas City
 
Castro, Josemaria Medina
36
DR. RESTITUTA Q. LAYOG MEDICAL CLINIC
22 G. Araneta caloocan City
 
Cabrito, camille Angela Calica                                   
 
Mayor, Leonallee Manglicmot
37
THINKWISE MEDICAL CLINIC - DLRO MRT AYALA
DLRO Ayala MRT Space C3-C4 2nd Level Ayala MRT Station
(02) 818-3589
Ramos, jason Ryan Cruz                                                       
Marasigan, Judith Reyes 
Ramos, jason Ryan Cruz   
38
DCV MEDICAL & DIAGNOSTIC CLINIC - DLRO Robinsons Las Pinas
Robinsons Las Pinas
 
Vidal, Maria Anglea Manas                        
 
Soriano, Shiela Sicorsicon
39
JL SISON MEDICAL CLINIC
Atayde Paz St. Domestic Rd. Brgy 191 Pasay City
9473513355
Sison, Jescelle Lim                                      
Valderrama, Michael Balmaceda
40
DR. RESTITUTA Q. LAYOG MEDICAL CLINIC ESPAÑA
Beta Building Josefina St. cor Espana Sampaloc, Manila
 
Cuarto, Valerie Leonor
41
ELKAY MEDICAL CLINIC
3401 West Vigan St. Sampaloc Manila
 
Ortiz, Feliciano Legazpi
42
ELKAY MEDICAL CLINIC
1411 Tayuman St. Sta. Cruz Manila
 
Kayaban, Edwina Lagasca
43
ACA MEDICAL CLINIC
BS  Electrical Road Brgy 191, Pasay City
 
Calso, Zoilus Thersites
44
HEALTH PRIORITY MEDICAL CLINIC - ESPAÑA
LTO Espana
 
Cabais, Arvin Lucas                                    
 
Galang Benigno Quinto
45
C & C MEDICAL CLINIC
LTO Pasay District Office Old Domestic Road Pasay City
 
Advincula, Corazon Avez
46
ALBERT N. ALEGRE MEDICAL CLINIC
1409 Tayuman St. Sta. Cruz Manila
 
Alegre, Albert Medenilla                                                                  
 
Matta, Jennie Falqueza       
 
Paras, Salvador Gerardo Flores
47
SKYRAIN MEDICAL CLINIC
807 D. Santiago cor. Mindanao Ave. Sta Mesa Manila
 
Santos, david Joseph Pelayo                                                                                                                      
 
Mirasol John Christian Murillo
 
Blanco, Lyra Evangelista    
 
Lindog,Ronald Olave 
 
Valdez, Xander Maurice Quidasol 
48
DR. RESTITUTA Q. LAYOG MEDICAL CLINIC - SAMPALOC3
746 Domingo Santiago St. Sampaloc Manila
 
Pacheco, Joy Grace Durega
49
JL SISON MEDICAL CLINIC
post office compound lawton manila
 
Santos, david Joseph Pelayo                                                                                                                   
 
Blanco, Lyra Evangelista 
 
Lindog,Ronald Olave      
 
Valdez, Xander Maurice Quidasol  
50
HEALTH PRIORITY MEDICAL CLINIC - SAMPALOC
N. Domingo St Sampaloc Manila
 
Alcuitas, Ma. Jovenita Grace Mendoza
51
C3 MEDICAL CLINIC
Unit 9 Lodoro St. National Rd. Tunasan Muntinlupa City
 
Elequin, Katrina valencia
52
BHELLE MEDICAL
P. Sevilla Blvd san Agustin Malabon City
 
Dela Cruz, Virgilio Jr Castillo
53
RC LIM
Liwasang Bonifacio Magallanes Dr Intramuros Manila
 
Undag, Allien Bulawan                                                                    
 
Mariño, Dannielle Nichole Tan    
 
Briones, Ritchelle Fronda
54
ABELEDA MEDICAL CLINIC
1415 tayuman sta cruz manila
 
Abeleda, Lester Daño
55
JM CREDO MEDICAL CLINIC
fmc-lto cmpd talon uno alabang zapote rd las pinas city
 
Credo, Jesselyn Marco                              
 
Lejardo, Ma. Theresa Lopez
56
R.C.T MEDICAL CLINIC
fmc-lto compound alabang zapote road talon uno las pinas city
 
Tulod, Faye Marie Canillo
57
MEGACARE MEDICAL SERVICES INC
cz 262a sm mall of asia jw diokno blvd brgy. 076 pasay city
 
Paulino, Louie Gray Marquez
58
FC MEDICAL CLINIC
Pasay Domestic road Pasay City
 
Pasion, Corazon Marie Ocampo
59
JBO MEDICAL CLINIC
Domestic Road Pasay City
 
Piansay, Kennee De Ocampo
60
AASE HEALTH DRIVE
beta bldg josefina reyes st cor espana sampaloc manila
 
Sumbiulan, Lean Angelo Deala
61
ALFRED MEDICAL CLINIC
1443 Tayuman St., Sta. Cruz Manila
 
Sunico, Carlos Wilfredo Gonzalez
62
LIZ MEDICAL CLINIC
310 A Real St Alabang Zapote Rd Talon 1 Las Piñas City
 
Jambalos, ER
REGION IVA - BATANGAS PROVINCE
No.
Clinic Name
Clinic Address
Clinic's Contact Number
Physician's Name
1
ALLB Medical Clinic
Tierra Alta, Taal, Batangas
9369789366
Redulla, Linda Endozo
2
ANM Medical Clinic
Brgy. Tierra Alta, Taal Batangas
9171584691
Magistrado, Adolfo Albaño
3
BB Medical Clinic
Concepcion, Batangas
4021170
Barret, Eric Bathan
Bathan, Joseph Patrick Bilberd Magpantay
Bathan, Protacio Benedicto
4
CEZZ Medical Services  
Areza Town Center, Brgy. Concepcion, Bats
9434267386
De Leon, Loui Lee Landicho
5
CLA Medical Services
Areza Town Center, Brgy. Concepcion, Bats
9434267386
Villamor, Sharon Castillo
6
Evita Drug Testing Center
Robinsons Lipa, Batangas
7747838
De Rozas, Michelle Dimailig
Fuentes, Anne Nicole Sales
7
Ferranco Medical Services
JP Rizal Highway, Concepcion, Batangas
9166636455
Ricero, Leonardo Basilan
Ferranco, Mary Ann Fatallar
8
Health Priority Medical Clinic
National Highway, Mahabang Parang, Batangas City
9055026343
Mercado, Janella Maika Ramirez
9
Health Priority Medical Clinic
District IB, Marawoy, Lipa City, Batangas
9565027677
Devanadera, Rhez Ann Nayle
9565027677
Sangcate, Peter Vonn Cyremz Salamo
10
Macalalad Medical Clinic
Tanco Drive, Marawoy, Lipa City, Batangas
9171677665
Katigbak, Agnes Gerardine Inumerable
11
May Manguiat Medical Clinic
Arturo Tanco Drive,District IB, Marawoy, Lipa City,Batangas
9985997442
Manguiat, May Mercado
12
MCMS Medical Clinic
Ermita Calzada, Balayan, Batangas
9553245696
Rodriguez, Salvacion Almanzor 
13
MCMS Medical Clinic
Calle Dawis St. Zone II, Taal, Batangas
9553245696
Marcellana Jr., Mariano Almedilla  
14
Paula Medical Services
Concepcion, Batangas
9201315480
Villanueva, Lorena Patron
Vergara, Rosalina Andal
15
Rax Medical Clinic
Tanco Drive, District IB, Brgy. Marawoy, Lipa City
9975907994
Enriquez-Flores, Anne Maureen Hannah Averion
16
RC Management and Medical Services
Pastor Village, Pallocan, Batangas
9178777301
Salada, Raymond Ardid
17
RC Management and Medical Services
Concepcion, Batangas City
9178777301
Salada, Raymond Ardid
18
Santa Escolastica  Medical Clinic
San Martin Street Poblacion II, Taal, Bats
9171584691
Cabaneiro, Victoria De Claro
19
St. Christopher Medical Clinic
Brgy. Marawoy, Lipa City, Bats
9178112571
Bathan, Protacio Benedicto
Bathan, Teresita Magpantay
20
Streamline Medical Clinic
Brgy. Calzada, Ermita, Balayan
9178620731
Agno, Maricel Agojo
Sulit, Carlota Gabriel
21
Tamtam's Medical Clinic
Tanco Drive, Marawoy, Lipa City
9652812276
Adarlo, Mary Grace Berberabe
22
Edgar I. De Castro MD (EIC) Medical Clinic
Brgy. Calzada, Balayan Batangas
9176268694
De Castro, Edgar Ilagan  
23
Vita Medical Clinic
Tanco Drive, Marawoy, Lipa City
9332003197
Miguel, Maria Krizia De Jesus
Atienza, Maria Carina Carandang
Viceral, Dexter John Louie Edra
REGION IVA - CAVITE PROVINCE
No.
Clinic Name
Clinic Address
Clinic's Contact Number
Physician's Name
1
ACHIE HEALTH CARE CENTER
RFC Molino Mall, Molino II, Bacoor, Cavite
9258525548
JOSE POCHOLO M. CASTAÑEDA
JAMES ROI D. SO
MARY JANE P. FAUSTINO
2
ACMS MEDICAL AND DIAGNOSTIC SERVICES 
Brgy. Tejero, General Trias, Cavite
9178410399
MARIA ELENOR JOYCE A. SIETEREALES
JOSEFA MARISSA E. NAZARENO
3
BANYUHAY MEDICAL CLINIC
Palico IV, Imus, Cavite
9297588882
LORELYN ANN M. BAYLOSIS
4
BRIGHTWAY EYECARE CLINIC
Sabang, Dasmariñas City, Cavite
9178035870
ZALLY M. PANGANIBAN-PESEBRE
5
CEZZ MEDICAL SERVICES 
Mahogany Market, Kaybagal South, Tagaytay City, Cavite
9434267386
ROLDAN A. SAULOG
MARICEL A. AGNO
6
CHEMSTER MEDICAL CLINIC 
2nd Flr. RFC Molino Mall Molino 11, Bacoor, Cavite
9753415738
MARK ANTHONY P. TINAMPAY
7
CHEMSTER MEDICAL CLINIC
Gen. E. Aguinaldo Highway, LTO Compd. Palico IV, Imus Cavite
9753415738
MARCO M. LAURENTE
8
Dragon's Gem Health Care Center  
3rd Flr Robinsons Place, Imus, Cavite
9258525548
DAN KEVIN T. JOSON
PATRICIA CLEOPATRA GELUZ- GUIEB
9
Dragon's Gem Health Care Center-IMUS  
LTO Compd. Palico IV, Imus Cavite
9258525548
SALVADOR S. GELUZ
JOSE POCHOLO M. CASTAÑEDA
10
EYEQ MEDICAL CLINIC 
Molino 11, Bacoor, Cavite
9297588882
RONALD T. DANGAZO, JR
11
GERWEL MEDICAL SERVICES 
Kaybagal South Tagaytay City, Cavite
9984704648
MARY JANE P. FAUSTINO
12
NADINE'S MEDICAL AND DIAGNOSTIC CENTER
Sampaloc, Dasmariñas Cavite
9061822278
AIDA K. MERCADO
VICENTE T. BANICO
13
NIÑO GRACITO MEDICAL CLINIC
LTO Compd. Brgy. Putol, Magdalo, Kawit, Cavite
9773592104
DUBHIE C. RAM
JEROME R. MORADA
JAMES M. SEBASTIAN
14
NIÑO GRACITO MEDICAL CLINIC
LTO Compd. Brgy. Timalan-Balsahan, Naic, Cavite
9773592104
 
15
PRISTINE MEDICAL CLINIC 
LTO Compd. Sabang, Dasmariñas City, Cavite
464894979
RONNIE A. BATICOS
DENNIS D. LEONES
KRISTINE I. BAGASIN-ARABACA
16
SANTA ESCOLASTICA MEDICAL CLINIC 
Palico IV, Imus, Cavite
9171584691
LORENZO M. LEAÑO, JR
17
SARABIA MEDICAL CLINIC 
Kaybagal South Tagaytay City, Cavite
9196844515
RODEL A. BALDOZ
REGION IVA - LAGUNA PROVINCE
No.
Clinic Name
Clinic Address
Clinic's Contact Number
Physician's Name
1
Clinica Konsulta Inc.
Southwoods Mall Brgy. Francisco Binan Laguna
9052797576
Canasa, Josephine Angela, De Guzman
2
Richess Medical Clinic Pila Laguna
San Nicolas San Pablo City Laguna
9157055448
Pestano, Arnel, Acuesta
3
Cezz Medical Clinic
Areta Town Center  Brgy. Canlalay Binan Laguna
9434267386
Reyes, Maria Vina,Espiritu
4
Lucky 8 Medical Clinic
Brgy. San Nicolas, San Pablo City
9369789366
Alcantara, Elena, Corvera
5
Mar-Konsi Medical Clinic
San Nicolas San Pablo, City Laguna
9212736211
Sutare, Marionette
6
Jade 8 and Medical Clinic
Along Nia Road, Brgy. I Crossing Calamba City Laguna
9081776901
Batalla, Virginia Herce
7
Cezz Medical Clinic
Pagsanjan, Laguna
9551782842
Carlos, Ramon, Baylon
9167811314
Acelajado, Godfrey, Acero
8
ALLB
Sta. Clara Sur Pila Laguna
9369789366
Latonio, Enrique, Arcilla
9
Erica and Matthew Medical Clinic
Brgy. Santa Clara Sur, Pila Laguna
9499951558
Serrano, Teodoro Jr Reyes
10
Santa Escolastica Medical Clinic 
Sta Clara Sur Pila, Laguna
9171584691
Suena, Mamerto Jr.
11
AMAR'S Medical Clinic
Maharlika Highway San Nicolas San Pablo City Laguna
9283588640
Resurreccion, Maria Asuncion Navarro
9283588640
De Gula, Librada Gaela
12
AMAR'S Medical Clinic
National Highway Sta. Clara Sur Pila, Laguna
9332333800
Pagas-pas-Cabigas, May, Buer
13
KIRJIE Medical Clinic 
Sta Clara Pila, Laguna
9283588640
Aquino, Jehzel Malizon
9283588640
Belen, Gellie Anne Fernandez
14
Arishka Medical Clinic
Brgy. Sta. Clara Sur Pila Laguna
9285058566
Camma, Shane Maricon, Castillo
15
Health Priority Medical Clinic
Calamba Laguna
9055026343
Mendoza, Jenleigh, Lynch
16
Emar Custodio Medical Clinic
LTO Compound Brgy Uno Crossing Calamba City, Laguna
9178244825
Custodio, Emar Calma
9560773532
Soriano, Majoree, Casimiro
17
BSD Medical Clinic
Sta. Clara Sur, Pila Laguna
9976623656
Laurente, Danitza, Crisostomo
18
Reiziah Medical Clinic  
Brgy. Uno Crossing Calamba City Laguna
9185214167
Silva, Chona Mendoza
9560773532
Soriano, Majoree C.
19
Danreb Medical Clinic  Pila Laguna 
National Highway Brgy. Sta. Clara Sur Pila Laguna
9352291694
Mejia, Wendilyn, Barba
20
JMDC Medical Clinic
San Nicolas San Pablo City
9087233522
Escueta, Carmen, Espiritu
21
Triple A Medical Clinic
Brgy. San Nicolas, San Pablo City Laguna
9173016723
Casantusan, Anna Theresa, Revilla
22
True Faith Medical Clinic San Pablo Laguna
Purok 3 Brgy San Nicolas  San Pablo City
9332442676
Takemori, Michiko Suquiat
9179348959
Lacanilao, Keith Darell Garcia
23
AB Capuno Medical Clinic
Brgy San Nicolas San Pablo City
9326074081
Ardines, Gemma Young
9178682971
Glorioso, Nida, Estiva
24
JEA Medical Clinic
LTO Road Sitio Barrera, Brgy Lecheria, Calamba City Laguna
9077786378
Lagoc, Giovanni, Macaraeg
917102306
Aguillas, Merlita Menor
25
CLA Medical Services ( No application)
Areza Town Center Brgy Canlalay Binan City Laguna
9434267386
Carait, Magtangol Jose IV
26
CARAIT Medical and Dermatologic Clinic
119 A Bonifacio St. Brgy. Canlalay Binan Laguna
9173245774
No application 
27
LERR Luck Medical Clinic
Sta. Clara Sur Pila Laguna
9178326900
De Ramos, German, Zotomayor
9178326900
Lagos, Alsaneo,Fulgueras
28
ACA Medical Services
Canlalay Binan Laguna
9177932626
Cacapit, Katrina, Manuel
29
Health Relevance Medical Clinic
Brgy. Sta. Clara Sur National Highway Road Pila Laguna
9053973515
Pesidas, Teresa, Bueno
30
St. Elsewhere Medical and Diagnostic Clinic
1st Floor Sta. Cecilia Business Center Parian Calamba City Laguna
9228549655
Sunagawa, Francis Terukazu, Sta. Cruz
31
Dr. Eduardo G. Quiambao Medical Clinic
Brgy. San Nicolas Highway San Pablo City Laguna
9178216168
Quiambao, Eduardo, Guevarra
32
Evita Drug Testing Center
Robinsons Sta. Rosa Laguna
9178216168
Gonzales, Karlo Miguel, Tenorio
9178216168
Solomon, June Bernadette Galedo
 
Licuan, Jan Karlo Ventura
REGION IVA - RIZAL PROVINCE
No.
Clinic Name
Clinic Address
Clinic's Contact Number
Physician's Name
1
ADSL  Drug Screening Laboratory And Medical Clinic 
LTO Compound Mla. East Road, Pag-asa, Binangonan, Rizal 
9178401381
Tamidles, Santi Basil Arthur Jr. Santos
Valle, Arnulfo Atanacio
2
Q and A Medical Clinic 
163 Brgy. Pag-asa, Binangonan, Rizal
9175493658
Quitoriano, Quincy, Villamayor
De Castro, Dhon Joseph, Rivera
Doloiras, Michael James, Sesbreño
3
DES Medical Clinic 
696 Manila East Road, Brgy. Pag-asa , Binangonan, Rizal
9215793600
Cabitac, Janine Victoria, Baltazar
4
DES Medical Clinic 
P. Oliveros St., Brgy. Dela Paz, Antipolo, Rizal
9215793600
Cabitac, Janine Victoria, Baltazar
Faustino, Reneson David, Dela Cruz 
Javier, Laenna, Tantiangco
5
CPM Team Drug Testing and Medical Center 
3rd Floor, Robinson Place, Ortigas Avenue, Sto. Domingo, Cainta, Rizal
7143288
Bondoc, Teodoro, Ana Karina
6
Ciacadee Medical Services 
957 Manila East Road, LTO Compound, Brgy. Pag-asa, Binangonan, Rizal
9367038379
Manlapaz, Arrachaine Dior, Olarte
Ciacadee Medical Services
957 Manila East Road, LTO Compound, Brgy. Pag-asa, Binangonan, Rizal
9367038379
Cabitac, Janine Victoria, Baltazar
7
Doc Dick Medical Clinic
LTO Sitio Pedro Cruz Ext., Binangonan, Rizal
9257721902
Cenidoza, Fidelito, Cercado
Membrebe, Frederico Jr., Apalar
8
CPM Team Drug Testing and Medical Center 
3rd Floor, Robinson Place, Ortigas Avenue, Sto. Domingo, Cainta, Rizal
7143288
Bondoc, Teodoro, Ana Karina
De Guzman, Marc Romy Sheehan, Muhi
9
PND Medical Clinic
Sure Bldg., Benigno Aquino Blvd. Taktak Road, Brgy. Dela Paz, Antipolo, Rizal
9178374365
Dizon, Irish Jasmine, Preclaro
Dizon, Paolo Nebres
Lactaoen, Ernesto Tacad
Lactaoen, Teresita Dela Rosa
Hechanova-Guzman, Cristine Pia, Tan
REGION IVA - QUEZON PROVINCE
No.
Clinic Name
Clinic Address
Clinic's Contact Number
Physician's Name
1
DIONISIO V. MORALES M.D. MEDICAL CLINIC
Lucena Grand Terminal Ilayang Dupay Lucena City
(042)710-3627
MORALES,DIONISIO VEGA
SERRANO, ROLANDO REYES
2
SHENET MEDICAL CLINIC
Lucena Grand Central Terminal Ilayang Dupay Lucena City
0949-9951-558
SERRANO,ROLANDO REYES
CUENTO,MARIO AZCARRAGA
3
PALASKI MEDICAL CLINIC
LGCTI,Ibabang Dupay,Lucena City
0917-665-3972
CANTON,IGNACIO III
ABUNDO,MA.TERESA DOMINGO
4
DR.ACMAD S. MANGOTARA MEDICAL CLINIC
Grand Terminal Road,Front Quezon Licensing Center Brgy.Ilayang Dupay,Lucena City
0966-977-4390
MANGOTARA,ACMAD SARIP
5
LUIS M. BAYAUA M.D. MEDICAL CLINIC
Lucena Grand Central Terminal Ilayang Dupay,Lucena City
0922-877-9835
BAYAUA,LUIS MANALO
BAYAUA,MERIAM CO
BALAHADIA,BELIA ANDAYA
6
SANTA ESCOLASTICA MEDICAL CLINIC
Grand Central Terminal,Ilayang Dupay Lucena City
0917-584-4691
GONZALES,AMOR BALAHADIA
ABUNDO,MA.TERESA DOMINGO
7
RADZ MEDICAL CLINIC
Tagkawayan,Quezon
0998-794-0314
MASAGANDA,EMERITA BARRAMEDA
8
MEGM MEDICAL SERVICES
Stall#B2,Lucena Grand Central Terminal Inc, Brgy.Ilayang Dupay Lucena City Quezon
0919-535-0166
TAGUINOD,LOURDES LIBO-ON
9
MARILYN B. ALBIS-BRIONES, M.D. MEDICAL CLINIC
B-06 LGCT,Brgy.Ilayang Dupay,Lucena City
0920-979-5988
MARILYN B. ALBIS-BRIONES
10
LOLO UWENG MEDICAL CLINIC
Brgy.Villa Nava Gumaca Quezon
0928-505-8566
TAPALES,ROMEO SORILLA
DIAMANTE,VIRGILIO VILLAPANDO
11
KRISANTA MEDICAL CLINIC
B-4 Grand Central Term Lucena City
0925-774-6896
MEDINA,MARY ANN EBALO
12
MARCA'S MEDICAL CLINIC
Brgy.Villa Nava,Sitio bagong Silang Gumaca Quezon
0917-629-6671
TAN,MARIA TERESA LEE
13
ORLANDO PARIÑAS MEDICAL CLINIC
2F Marca Bldg.Brgy.Villa Nava Gumaca,Quezon
0950-618-1148
TAN,TIONG WA EDMUNDO DIONCO
14
TRISTAR MEDICAL CLINIC
Lucena Grand Central Terminal Ilayang Dupay Lucena City Quezon
0998-569-5038
ALINSOD,FE ROñO
VILLASANTA,JOSE YRA RAMOS
15
HEALTH PRIORITY MEDICAL CLINIC
Brgy.Villa Nava, Gumaca Quezon
0905-502-6343
PASION,ROMELYN
REGION IVB - MIMAROPA
No.
Clinic Name
Clinic Address
Contact Number
Physician's Name
1
JCV Management Services Corp Medical Clinic
Dolce Casa Di Jo Ville Subd. Tawiran, Calapan City, Oriental Mindoro
0977-8192637
Dr. Edgar Ibrahim C. Llamar
2
Calapan Derm Center
Tawiran, Calapan City, Oriental Mindoro
0929-5565662
Dr. Marcela R. Villena
3
Multipoint Polyclinic
H. Daño St. Cor. Arellano St. Buenavista, Sablayan, Occidental Mindoro
0938-6933566
Dr. Romualdo M. Salazar
Dr. Meneleo C. Simon
Dr. Severo B. Garcia
4
LGU - Sablayan Municipal Health Office
Brgy. Buenavista, Sablayan, Occidental Mindoro
0939-9170248
Dr. Meldie D. Soriano
5
Guybim Drug Testing and Medical Services
Brgy. Papandayan, Pinamalayan, Oriental Mindoro
0946-9658164
Dr. Eudia Q. Madrid
6
E. Asuncion Medical Clinic and Diagnostic Laboratory
0742 J. Abique St., Brgy. Pag-asa, San Jose, Occidental Mindoro
0920-9319363
Dr. Eric J. Asuncion
Dr. Rosendo L. Nueve
7
Doctor Labay Medical Clinic
Brgy. San Miguel, Boac, Marinduque
(042) 753-0002
Dr. Erwin M. Labay
8
Isiah Hospital & Medical Center
Tulay, Odiongan Romblon
(042) 567-6789
Dr. Jacquelyn P. Dimaala
9
Walk In Medical Clinic
62 Valencia St., Brgy. Masikap, Puerto Princesa City, Palawan
9055371034
Dr. Victorino L. Quiray
10
Noel Medical Clinic
72-A Valencia St., Brgy. Masikap, Puerto Princesa Citv, Palawan
9499375601
Dr. Nicanor N. Funelas
Dr. Emmanuel m. Veranda
11
Valencia St., Brgy. Masikap, Puerto Princesa City, Palawan
Valencia St., Brgy. Masikap, Puerto Princesa City, Palawan
9399019491
Dr. Joanna Francesca C. Naval
12
Medical Clinic ni Juan
78-E Valencia St., Brgy. Masikap, Puerto Princesa Citv, Palawan
9209003403
Dr. Rodner B. Mendoza
13
St. Joseph Medical and Rehabilitation Clinic
Valencia St., Brgy. Masikap, Puerto Princesa City, Palawan
9209382431
Dr. Susan A. Zambrano
REGION V
No.
Clinic Name
Clinic Address
Clinic's Contact Number
Physician's Name
1
C.P Quiñones Medical Services
281 Rivera St., Poblacion II, Basud, Camarines Norte
0917-5746648
Dra. Victoria B. Gonzalez
2
Ibalong Medical Center
Bicol Medical Plaza, Rizal St., Legazpi City
0917-5966337
Dra. Ofelia S. Sy
3
Ibalong Medical Center
Bicol Medical Plaza, Rizal St., Legazpi City
0917-5644024
Dr. Julie P. Sy
4
Dr. Amelia O. Guiriba Medical Clinic
Bueno Bldg., P7 San Lorenzo, Tabaco City
0920-7082018
Dra. Amelia  O. Guiriba
5
Daddy's Angels Medical Clinic-Embarcadero
Embarcadero De Legazpi, Legazpi CIty
0917-7977090
Dr. Christopher Dimaandal Gianan
6
D.A. Balmadrid Medical , Surgical & Diagnostic Services
169 San Pablo Virac, Catanduanes
0928-8958176
Dr.  Dondi A. Balmadrid
7
DES Medical Clinic
San Lorenzo, Tabaco City
0977-8013046
Dra. Jenny M. Avila
8
J. Garcia Medical Clinic
Ligao City
0977-8013046
Dra. Jenny M. Avila
9
DES Medical Clinic
Airport Road, Masbate City
0918-4846193
Ami V. Legaspi
10
MATVEL Holdings Corporation-JMV Medical Laboratory
LCC COMPOUND, FELIX PLAZO ST.,  SABANG NAGA CITY
0999-9988849
Dr. Ruben R. Penafiel
11
MATVEL Holdings Corporation-JMV Medical Laboratory
LCC COMPOUND, FELIX PLAZO ST.,  SABANG NAGA CITY
0947-1975912
Valerie Alisa L. Labastida
12
MATVEL Holdings Corporation-JMV Medical Laboratory
LCC COMPOUND, FELIX PLAZO ST.,  SABANG NAGA CITY
0906-4385273
Theone Jerilyn L. Ramirez
13
MATVEL Holdings Corporation-JMV Medical Laboratory
LCC COMPOUND, FELIX PLAZO ST.,  SABANG NAGA CITY
0917-9592466
Rochelle F. De Guzman 
14
DES Medical Ragay
BANGAY, RAGAY, CAMARINES SUR
0907-0348428
Juan Lualhati Ramirez
15
Good Care Clinic
Flores St., Sorsogon City
0926-0866925
Alfredo F. Patriarca
16
J,. Gacria- Ligao
Natera St., Sta Cruz, Ligao City
0906-5811184
Maharani Shiela M. Cao
17
Raja Drug & Neuro Psychiatric Testing & Medical Clinic
Piot, Sorsogon City
0917-8666853
CLODOALDO LEOCADIO JR.
18
S.J. Carranza Medical Clinic
Capitol Compound, Brgy., Burabod, Sorsogon City
0995-6515931
Susan J. Carranza
19
Good Care Clinic, San Julian Irosin, Sorsogon
Julian , Irosin, Sorsogon
0908-8883348
Maria -Helena F. Hugo-Teves
20
Good Care Clinic, Aguinaldo St., Tigaon, Cam. Sur
Tigaon, Camarines Sur
0999-4764096
Arnel P. Armea
21
Good Care Clinic, Daet, Cam. Norte
Daet, Camarines Norte
0930-8893395
Rolando Balangue Abello
22
DES Medical Clinic, San Isidro, Iriga City
San Isidro, Iriga City
0929-2284969
Myrna De Leoz Bañal
23
Dr. Dennis Romeo M. Beriña Medical Clinic
San Isidro, Iriga City, Camarines Sur
0922-8309817
Dennis Romeo Muñoz Beriña
24
DES Medical Services
Quezon St., Poblacion, Tigaon, Camarines Sur
0920-4202279
Marvin B. Cepe
25
AV Gimpaya Medical Clinic
#19 Garcia St., Brgy. Sabang, Naga City
0917-8355350
Andy V. Gimpaya
26
818 Polyclinic
B. Flores St., Piot, Sorsogon City
0947-4585603
Ellen R. Deyto
27
818 Polyclinic
B. Flores St., Piot, Sorsogon City
09178383900
Lucena F. Barrios
28
818 Polyclinic
B. Flores St., Piot, Sorsogon City
0927-8991548
Evanswinda A. Demate
29
818 Polyclinic
B. Flores St., Piot, Sorsogon City
0938-7959747
Baby Kathleen S. Esparrago
30
JB Legazpi Medical Clinic
Hermelina D. Alzacar Prop., Elizondo St., Sabang, Legazpi City
0917-1275252
Joel B. Binalingbing
31
Lan's Medical Services
Aguinaldo St., Poblacion, Tigaon, Camarines Sur
0929-5525522
Levi O. Aguilar
32
RHU-I Daet
P-4, Brgy., Pamorangon, Daet, Camarines Norte
0918-9000310
Noel P. De Los Santos
33
MHO Talisay(gov't)
Talisay, Camarines Norte
0995-4188754
Marlo P. Glorioso
34
ER ABAN MEDICAL CLINIC
Bella Pispis Space Rental, Natera St., Sta Cruz, Ligao City
80760
EMMANUEL R. ABAN
35
PONAYO MEDICNAL CLINIC & DIAGNOSTIC LABORATORY
J. LUKBAN STREET CORNER TAFT IRAYA STREET, BRGY III DAET, CAMARINES NORTE
0908-8883882
Eleanor P. Sherlyn
36
ZEIS SURGICAL & POLYCLINIC
#129 RIZAL ST., SAN ISIDRO VILLAGE, VIRAC, CATANDUANEZ
0929-1709219
SANTOS V. ZAFE
37
818 Polyclinic
B. Flores St., Piot, Sorsogon City
0908-4277346
ELVA DE GRACIA ESCARCHA
38
MASBATE CITY POLYCLINIC & DIAGNOSTIC LABORATORY
Medina  St.,  Cor. Rosero St.,  Masbate City
0928-7376546
CZAR THOMAS VILLAR BULANON
39
MASBATE CITY POLYCLINIC & DIAGNOSTIC LABORATORY
Medina  St.,  Cor. Rosero St.,  Masbate City
0919-346800
CLEMENTE HECTOR SEVERINO D. BAJAR
40
MASBATE CITY POLYCLINIC & DIAGNOSTIC LABORATORY
Medina  St.,  Cor. Rosero St.,  Masbate City
0929-3296463
FRANCIS LEO L. ARELLANO
41
MASBATE CITY POLYCLINIC & DIAGNOSTIC LABORATORY
Medina  St.,  Cor. Rosero St.,  Masbate City
0917-4207780
MAROFE M. BAJAR
42
RHENZ ROWELL MEDICAL CLINIC
NATIONAL HIGHWAY, BRGY. MANCRUZ, DAET, CAMARINES NORTE
0919-3678163
RAMON D. ABANES
REGION XI
No.
Clinic Name
Clinic Address
Clinic's Contact Number
Physician's Name
1
BLESSED SAVINA MEDICAL LABORATORY AND ALLIED SERVICES
Prk. 8 Poblacion, Nabunturan, Comval Province
9193196663
Renato B. Basañes
2
SHANDREI MEDICAL CLINIC
Prk. 9 Nabunturan, Comval Province
9338118057
Edgar V. Fajardo
3
309 MABUHAY NEURO PSYCHOLOGICAL & MEDICAL CLINIC
Aurora St., Zone III, Digos City, Davao Del Sur
9338118057
Cyril James T. Bual
4
CAGAS CLINIC
Aurora 3rd St. Zone III, Digos City, Davao Del Sur
822760133
Maria Eunice V. Cagas
5
SHANDREI DRUG TESTING CENTER AND MEDICAL CLINIC
Aurora St., Zone III, Digos City, Davao Del Sur
9338118057
Marilou N. Bente
6
RJL MEDICAL CLINIC
Gaisano Mall of Digos, Davao Del Sur
9178830030
Eunice D. Banzon
9062911082
Narciso R. Tomas
Michael P. Malilong
7
SAN ROQUE MEDICAL CLINIC
Aurora St. Corner LTO, San Jose, Digos City
(082) 5538291
Lorely A. Balundo
8
FAITH MEDICAL CLINIC
Aurora St. Digos City, Davao Del Sur
9074979490
George T. Corol
Mae Pearl E. Hong
9
309 MABUHAY NEURO PSYCHOLOGICAL AND MEDICAL CENTER
Prk. Kaimito, Miranda Pichon, IGACOS, Davao Del Norte
9338118057
John Arnold S. Catotal
10
RAMC MEDICAL CLININC
Prk. Kaimito, Babak, IGACOS, Davao Del Norte
9989885210
Abd Muhhaymeen Lim Saripullah
Jaydee B. Caminero
11
CLINICA OLAVIDES
Door 3, Encarnacion Ramirez Bldg. Miranda Pichon, Sitio Kaimito, IGACOS, Davao Del Norte
9238808928
Floripes V. Olavides
Edwin O. Olavides
12
OUR LADY OF GOOD VOYAGE
Prk 6, Kaimito St. Babak, IGACOS, Davao Del Norte
9331481413
Brian Martin B. Pagarigan
13
CUBERO MEDICAL CLINIC
Blk 1, Lot 1, NHA Dahican, Mati City
9282540667
Victorio S. Cubero
14
FARMACIA FRANCO AND CLINIC
Rizal Street, Brgy. Central, Mati City
3883386
Franco A. Plaza
15
RVS Drug Testing Center and Medical Clinic Inc.
Lower Ground Floor, Gaisano Mall of Tagum, Magugpo East, Tagum City, Davao Del Norte
824189134
Emmanuel R. Bacani
Carmelina A. Pelobello
Rodolfo D. Morante
Gerald B. Bangoy
16
LAGRAMA-ANQUE MEDICAL CLINIC
Capitol Road, Margarita Vill. Mankilam, Tagum City, Davao Del Norte
9298724288
Jesusita A. Anque
17
SHANDREI DRUG TESTING CENTER AND MEDICAL CLINIC
Prk. Magsanoc, Mankilam, Tagum City, Davao Del Norte
9338118057
Muhammad Hisham B. Mackno
18
TL MEDICAL AND ALLIED SERVICES
Margarita, Mankilam, Tagum City, Davao Del Norte
9338118057
Alyssa M. Beruar
19
SAN ROQUE RETROUVAILLE CENTER
Fronting LTO, Margarita Vill. Mankilam,, Tagum City
842166271
Jesus S. Artacho
20
BLESSED SAVINA MEDICAL LABORATORY
Davao Central Warehouse Club, KM 6, Lanang, Davao City
822986797
Ma. Rena C. Rimando
Eugenia S. Hingpit
21
BLESSED PEDRO CALUNGSOD MEDICAL LABORATORY
Beside LTO, Brgy. 39- D,Quimpo Boulevard, Davao City
822240519
Manolito S. Limalima
Melody S. Yeto
22
CURETECH MEDICAL CENTER
Quimpo Boulevard, Davao City
9331481413
Reena Kathryn D. Alvizo
Andrew G. Fernandez
23
ZAPANTA MAHOGANY DRUG TESTING CENTER
Door 3, Lim Building, Ecowest Drive, Quimpo Boulevard, Davao City
9331481413
Benjamin G. Molina
24
RAMC MEDICAL CLINIC
Brgy. 39-D (Pob) Quimpo Boulevard, Davao City
932519748
April Joyce R. Bañaga
Anna Kathrina Rodriguez
25
309 MABUHAY NEURO PSYCHOLOGICAL AND MEDICAL CENTER
Quimpo Boulevard, Davao City
9338118057
Ella H. Sosa
26
NRCL MEDICAL CLINIC
Brgy. 39-D, Quimpo Boulevard, Davao City
822220478
Socorro Jovita Sonia T. Ledesma
27
DR.JOUVENAL DELGADO MEDICAL CLINIC
Door 2, Magno Bldg. Brgy 39- D, Quimpo Boulevard, Davao City
9291798465
Jouvenal C. Delgado
28
SHANDREI MEDICAL CLINIC
Magno Building, Quimpo Boulevard, Davao City
933811057
Jocelyn B. Aca
29
AVE ENTERPRISES
Door 4, Magno Bldg. Brgy 39- D, Quimpo Boulevard, Davao City
823005095
Francisco B. Alivio
Norma D. Setiota
30
JEF MEDICAL CLINIC
Door 3, Magno Bldg. Brgy 39- D, Quimpo Boulevard, Davao City
9222563535
Angelito R. Gerona
31
CLONIZA'S MEDICAL CLINIC
Felcris Supermarket, Inc. Mc Arthur Highway, Toril, Davao City
933129447
Lina R. Rabara
9088914531
Aijyl V. Cagas
32
R AND S MEDICAL CLINIC
G/F Gaisano Grand Citygate Mall, Buhangin, Davao City
9338129447
Marianila R. Peñera
9088914531
Lylle Angelica F. Piansay
33
WDO MEDICAL SERVICES
L2 285 SM City, Quimpo Boulevard, Davao City
828820941
Maria Cristina S. Padilla
Maria Angeli G. Rodriguez
34
LUCANOS MEDICAL CLINIC
STTMI, SM Ecoland, Davao City
9177056365
Edgardo Y. Tan
35
DURIAN DRUG TESTING CENTER
Quimpo Boulevard, Davao City
82250937
Edgardo Y. Tan
36
SRB Medical Clinic
Aurora St. Siao Bldg. Door 2, San Jose Digos City
9464987737
Karen Kathleen P. Ner
REGION VIII
No.
Clinic Name
Clinic Address
Clinic's Contact Number
Physician's Name
1
PRECIOUS MEDICAL CLINIC
Brgy. Dalakit, Catarman, Northern Samar
09173076825
DR. KAREN YBANEZ OLITAN
2
CATBALOGAN CHILDREN'S CLINIC
Allen Avenue Brgy. 11, Catbalogan City, Samar
(055) 543-8846
DR. HELSIE CASTILLO RAQUEL
3
MD NEURO-PSYCHIATRIC DRUG TESTING CENTER AND MEDICAL CLINIC
Brgy. Bato, Borongan City, Eastern Samar
9173217145
DR. GABRIEL PERCIVAL Q. DOMINGO II
(055) 560-0078
4
ANAHAW  NEURO-PHYCHIATRIC  DRUG
TESTING CENTER AND MEDICAL CLINIC
Panal Street, Brgy. Abgao, Maasin City, Southern Leyte
09099461363
DR. MANUEL C. ROJAS
5
PUNZALAN MEDICAL CLINIC
258 M.L. Quezon Street, Poblacion, Zone 9, Baybay City,
Leyte
09058782479
DR. LYNDON THEODORO A. PUNZALAN
6
REYNALDO P. ESQUIVEL EENT AND
OPTICAL CLINIC
Dona Feliza Z. Mejia, Ormoc City, Leyte
09284089114
DR. REYNALDO P. ESQUIVEL
7
MD NEURO - PSYCHIATRIC DRUG TESTING CENTER AND MEDICAL CLINIC
Pura Bliss Brgy. Calumpang, Naval, Biliran
(053) 500-8385
DR. SALVACION G. SALAS
8
HP MEDICAL AND ULTRASOUND CLINIC
Real Street, Brgy. Baybay, Carigara, Leyte
09362572606
DR. MARIAN PAM - MONTESCLAROS
9
MD NEURO-PHYCHIATRIC  DRUG TESTING
CENTER AND MEDICAL CLINIC
Brgy. Ponong, Carigara, Leyte
09213726723
DR. BIBIANA N. OR IEL
10
HP MEDICAL AND ULTRASOUND CLINIC
Makabenta Street, Brgy. Baybay, Carigara, Leyte
09362572606
DR. MARIAN PAM - MONTESCLAROS
11
OUR LADY OF LA LECHE CLIN IC
LTO  Road  Dalakit Catarman  Northern Samar
(055) 500-9525
DR. DEO JUSTINIANO M. SINGZON
9154753334
DR. BEATRIX 0. DIMAKILING
 
DR. LYDIA G. QU ILATAN
12
CQ AND D MEDICAL AND DRUG TESTING
CENTER
Lopez Jaena Ext. Car. Army Road Brgy. 6-A Tacloban City
09092724786
DR. PERLA G. HERNACIO
13
GILBERT L. TUGADO MEDICAL CLINIC
Army Road  Brgy. 02, Tacloban City
09156964396
DR. GILBERT L. TUGADO