Everything you need to know about the LTO driving test (and how to pass it)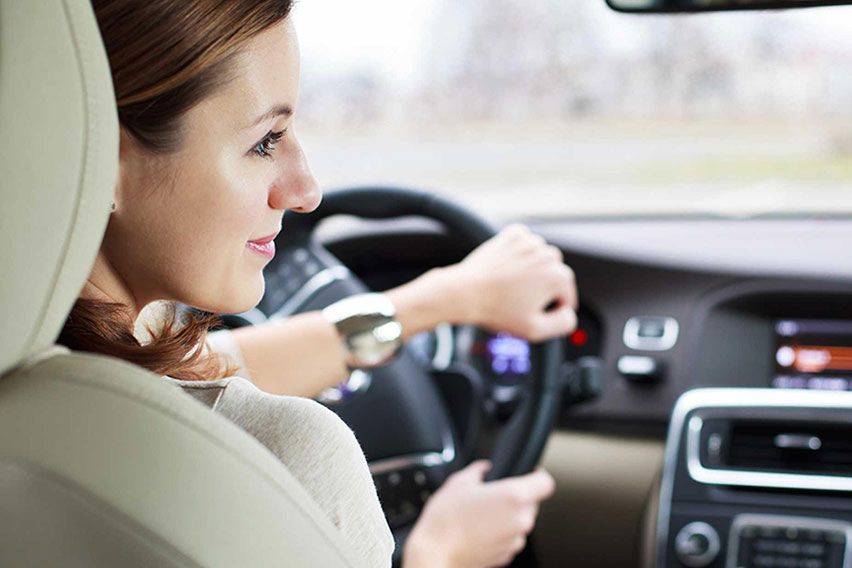 It's exciting to finally get your license and drive your car. But before you can do that, you need to pass the LTO driving tests first. Here's the truth: it's easy to pass them as long as you come prepared. Here are some things you need to know when taking the LTO driving exam—and how to pass it.
BEFORE YOU TAKE THE LTO TEST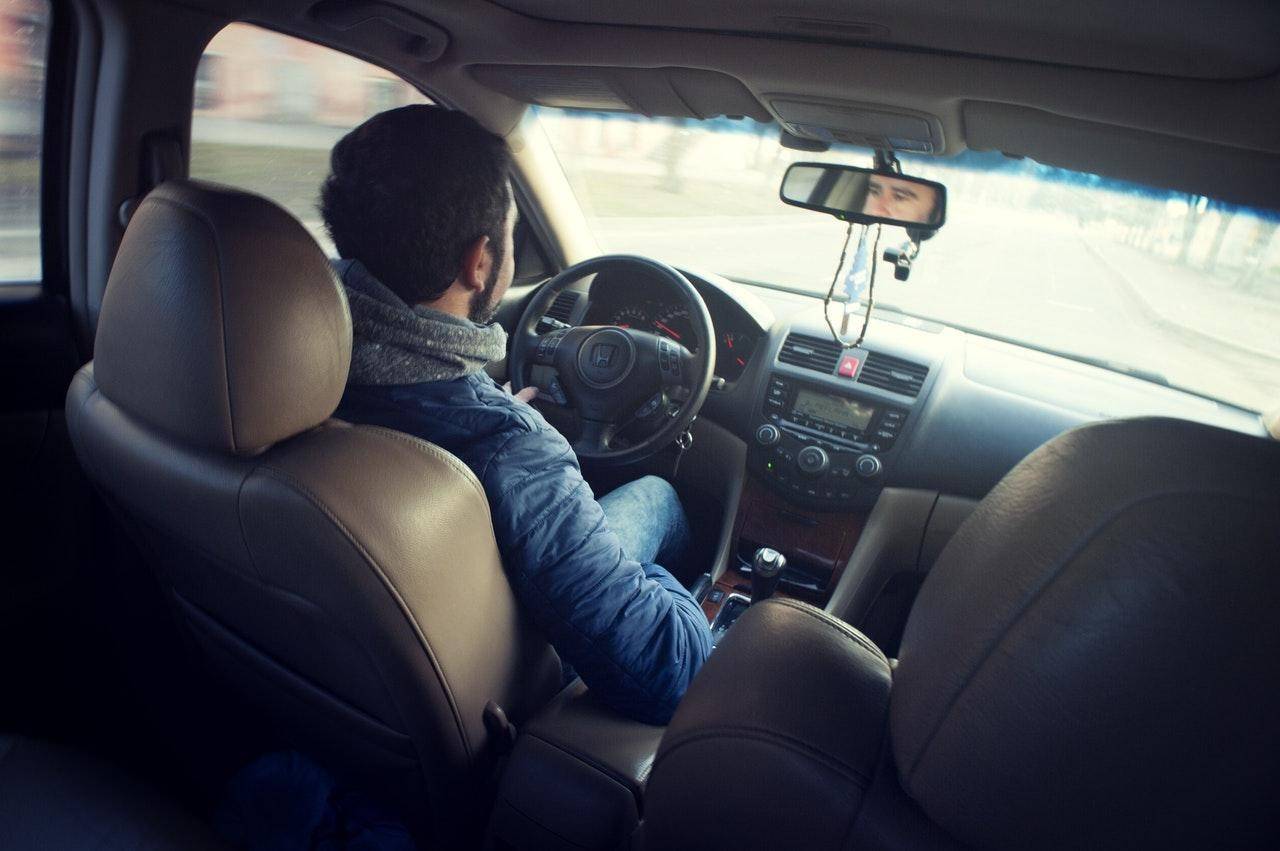 1. Check the Updated Rules
Make sure you're reading the latest version of the LTO guidelines for issuing non-professional (or professional) driver's license. It's also important that you read up on the other fees and requirements needed so you don't forget anything when you take your test.
2. Answer the Exam Reviewer
You're lucky—the LTO has released to the public "all the possible questions and answers" for its written exam. It comes in English or Tagalog, so choose the language you feel most comfortable using.
It's important that you study the reviewer questions and their answers, especially those that concern street symbols and signs. They come very close to the exact questions in the written test. Still, don't use this as an excuse to get lazy and complacent. The reviewer is not the actual test itself, so don't think you've got everything covered just by relying solely on it.
3. Practice Driving an Actual Car
Nothing can prepare you for the actual driving test itself than when you practice driving in your car first. Ask your instructor or mentor to place you on different daytime and night-time scenarios in the following situations:


When driving on narrow alleys and streets


When parking on different streets and locations


When you have to do "stop-and-go driving", particularly on uphill and downhill roads


When making a U-turn, changing lanes, merging, etc.


When you're stuck in bumper-to-bumper traffic


Not all these scenarios will come up during the practical driving test itself. We just want you to expand your driving experience (and skills) so you're more confident during the examination day itself.
Important Reminder: Try to download the "Road Test Score Sheet" and check out the points listed there. You can use them as a starting guide when choosing which driving skills to practice.
4. Have all the required documents ready before you go to the LTO office
Are you applying for a non-professional license? Then make sure you bring the Official Receipt (OR) together with your Student's Permit. If you forget this, then you'll be forced to get an affidavit of loss that would cost you an added 2+ hours and a P500+ processing and documentation fee with the following breakdown:


P100 to P250 for the attorney-at-law in a notary public office


P472.63 for LTO for "Duplication License / Receipt" at the LTO


5. Go there at an early time
Forget LTO's 8:00 opening time; go there two hours before they open. If waking up before the crack of dawn makes you warm and fuzzy all over, then go there even earlier. We can almost guarantee you'll spend a lot of time waiting in-between each process (especially on Mondays). For example, it will take around 1-4 hours waiting time for the written exam, and another 1-2 hour for the practical driving exam. Of course, don't forget to add in 20 minutes to an hour just waiting for your license to be released.
So as you can see, it takes a couple of hours—generally around 4 or more hours-- for the entire application process to be finished. Unfortunately, this doesn't happen in some cases, due to the following reasons:
The line can be slow
The reason why it takes so long is because of the basic inefficiencies and red tape involved. There are some LTO employees who collaborate with outside fixers, and prioritize them over those who were already there earlier.
Unfinished LTO exams
There are some cases where examinees are asked to come back the next day to finish their tests. Often, these applicants started out late, which slows down the entire process even more.
So basically, your goal here is to be one of the first ten (or twenty) people waiting there in the line. The earlier you take the test, the earlier you'll finish everything else.
DURING THE TEST:  Written LTO Exam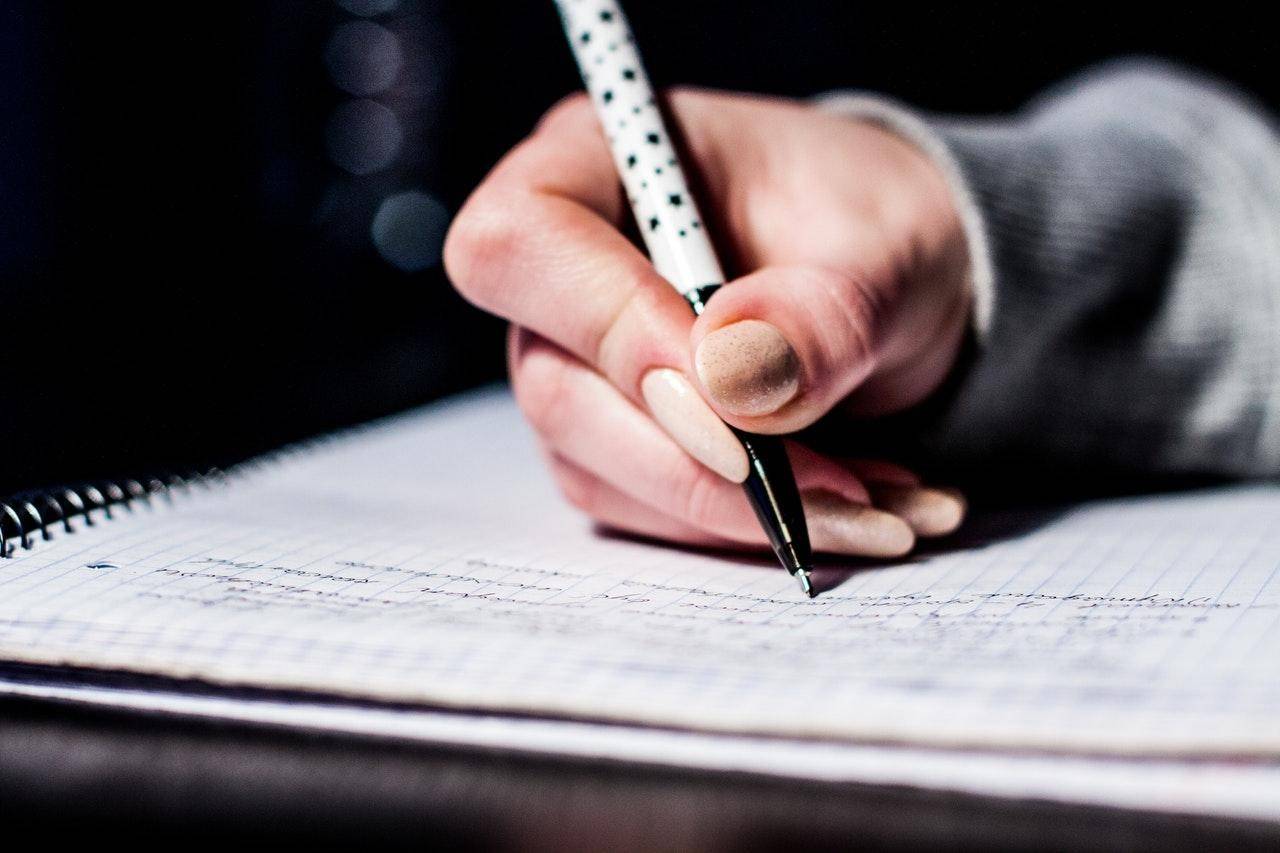 The written examination is almost at the end of the application process itself, right after you get your picture taken, sign your name electronically, and pay the Application and Computer Fees.
Note that the standard LTO examination is divided into seven categories: General Driving Knowledge, Parking, Driving Emergencies, Handling & Driving, Road Signs & Lane Markings, and Road Position. You have the option to choose which test you're going to take: English or Tagalog.
You need to get at least 30 out of the 40 items to pass the Non-Professional Driver's License exam, while you should get at least 45 out of the 60 items to pass the Professional Driver's License.
*Pass or Fail? You will know you passed it if they will call your name and ask you to go straight to the waiting area for your practical driving test. If you failed the test, then they will call your name and ask you to proceed to the examination room once again. They will then inform you to retake the exam after a month. (Note: You will have to repeat the entire application process all over again).
DURING THE TEST: Practical Driving LTO Exam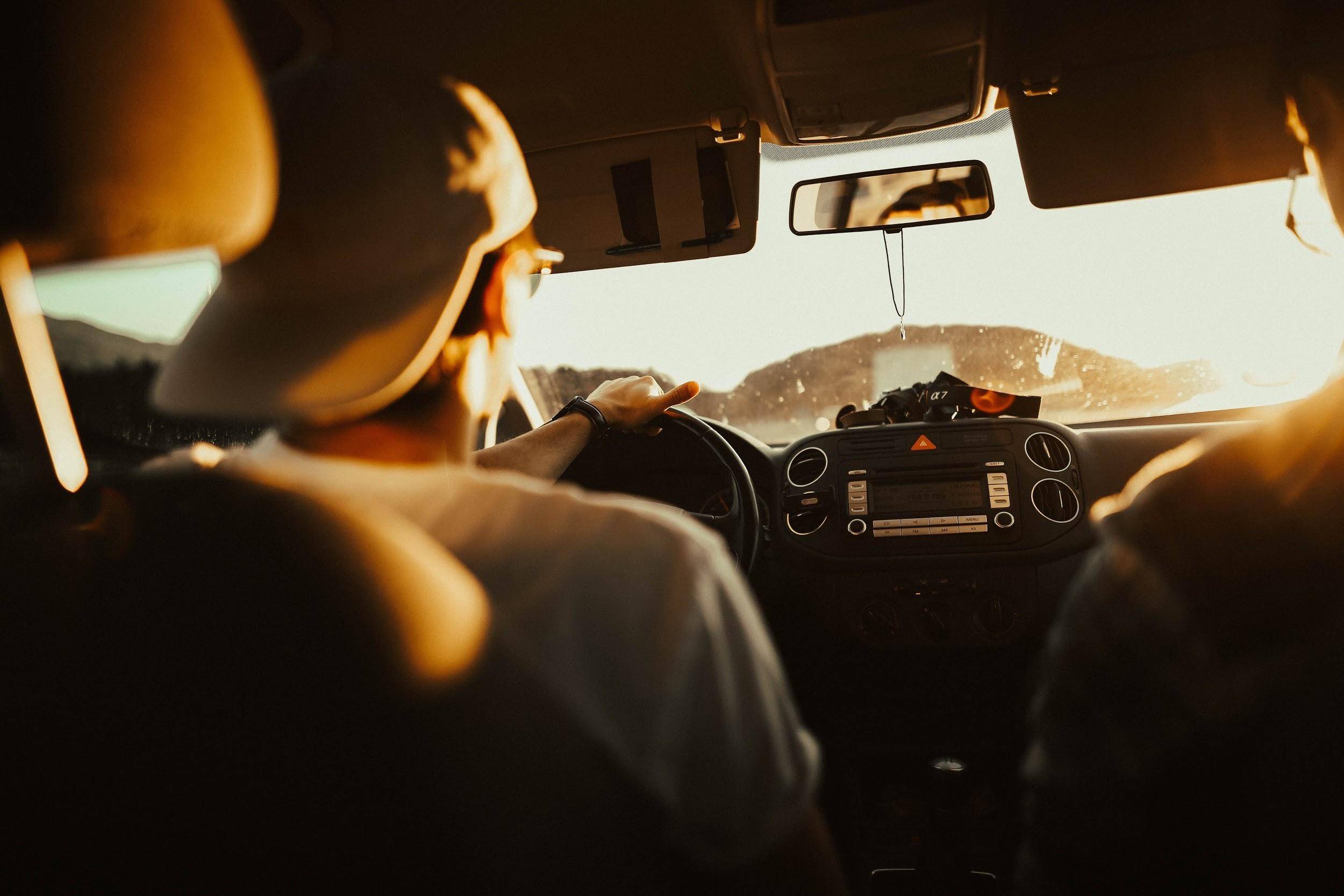 What the Ways You Can Take the Actual Driving Test?
You have three options to choose from when taking your practical driving exam. You can take it via--





A Driving School





You don't need to rent out a vehicle here, because your driving school will provide one for you. Often, your school's representative will ride with you at the backseat, while the examiner sits on the passenger seat.







We highly recommend this option for three important reasons:


You'll have a much better chance of passing the exam when you're using a car that you're already familiar and comfortable with.


You don't need to rent a car at the LTO office—especially when you'll use it in less than an hour.


You're much more comfortable driving a car you're already familiar with.







A Rented Vehicle





Prepare to shell out an extra P150 for a motorcycle, P250 for a 4-wheeled vehicle (manual or automatic), or P300 for a 6-wheeler vehicle just for this. Plus, of course, a few minutes (hopefully) to familiarize yourself with it before you take the test.
What is the Entire Practical Driving Examination Process?
The practical driving examination will require you to drive on a designated course. Generally, the entire exam usually takes around 15-45 minutes depending on the driver, although there are some who can even finish it within 5 minutes flat.
Before you start, the instructor will ask you what your restriction number is. You should already know this, since you've filled this up earlier in your LTO Driver's License application form.
The test will take place at an "obstacle course" parking lot that measures around 1000 square kilometers. Once you begin your driving test, make sure you do the following first:


Check the tires and batteries


Adjust your vehicle's mirrors, light, and windshield


Use the seatbelt/helmet (and even remind the examiner to wear his)


Check the hand and foot brake


Disengage the clutch when you start the engine


Once you're done, you'll have to do one round of the entire exam which may include the following:
Driving Skills Checked During the Practical Exam (Worth 50 points)


Steering


Engine Control


Use of Brakes


Speed Control


Turning Left, Right, and Making U-Turns


Backing Out


Parking


Observance of Traffic Rules Checked During the Practical Exam (Worth 40 points)


Right of Way to Other Vehicles


Stop Lights or Signals and Others


Right of Way


*Pass or Fail? You will know if you passed the actual driving test if you get a score of 70 (or more out) of 100.
AFTER THE LTO EXAMINATION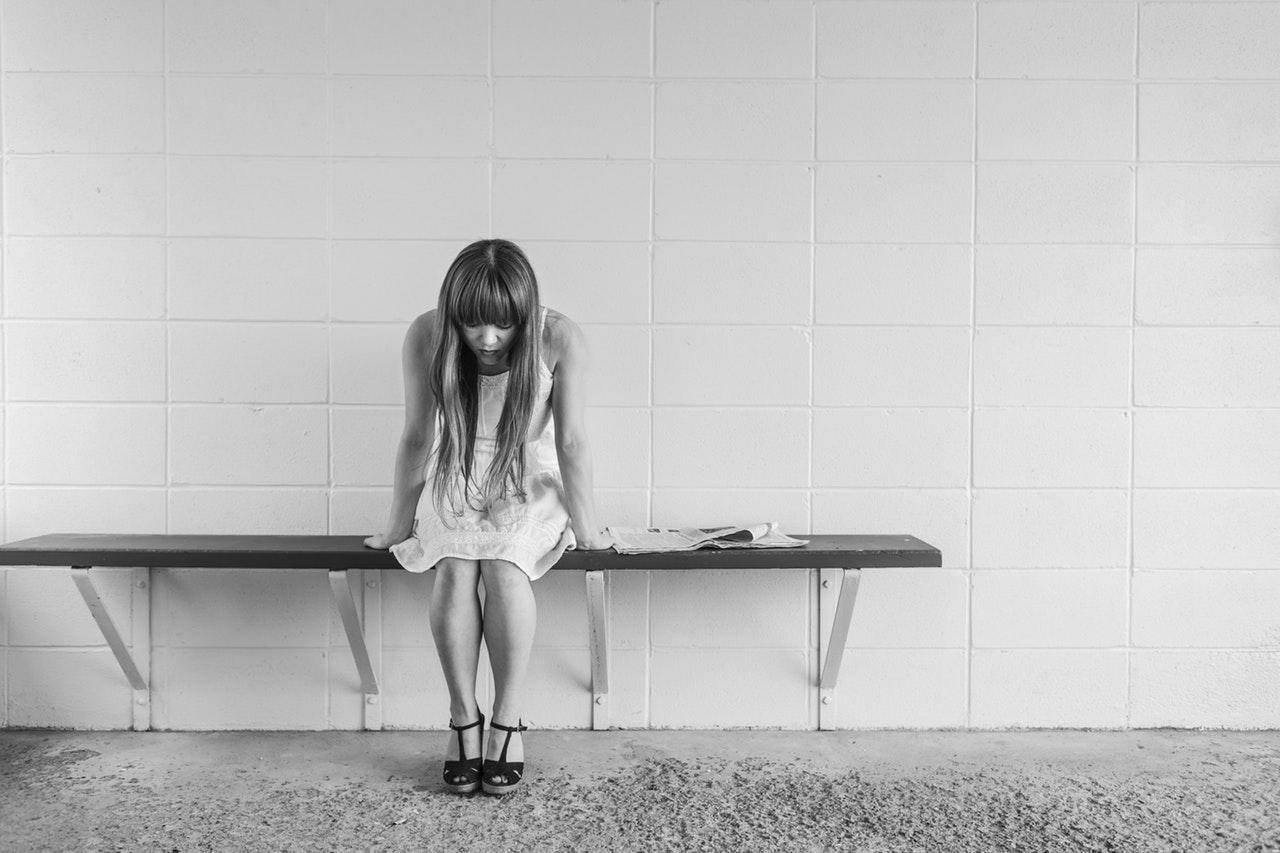 You will be asked to head straight to the Licensing Area and pay the License and Computer Fee at the cashier if you pass the practical driving test. It will take approximately 20 minutes to an hour to release your Driver's License.
Other Tips to help you pass the LTO driving test


It's very important to take your time on the road. Many drivers fail because they didn't take the time to slow down and think about what they're doing.




Should you enroll in a driving school—or not? LTO examiners have observed that applicants who passed the written test initially studied in driving schools first. So if you want to up your chances of passing it, then it would be a good idea to enroll in a reputable or accredited driving school first.




You need to pass both the written and practical exams to get your license. If you don't pass either one or both of the tests, then you can retake the test after a month. If you fail on your second try, then you will have to wait for a year. And if you fail on your third attempt, then you will have to wait two years before you can retake the test.




Try to go there during non-peak working days, from Tuesday to Thursday.




Be polite when you first meet your examiner. Greet him or her good morning or good afternoon, introduce yourself, and always listen to their instructions.




Practice reverse parking, since you may have to do this when returning your rental car back to its place. Or you may be asked to do one when needed.




A few examiners complain that they didn't pass the written exam when they were confident of passing the test. Keep in mind that the LTO changes a couple of words from the reviewer questions to confuse the examiners. So the examiners think they're choosing the correct letter, but they're actually choosing the wrong one. So be very careful when reading the questions, especially about traffic signs. And don't be overconfident that you know everything, especially when you know you've studied the reviewer carefully.




Don't use fixers. Not only is this dishonest, but it can lead you to accidents on the road. You'll also spend a lot compared to getting your license legally. Fixers normally charge P700 for a student permit, P2,500 for a non-professional driver's license, and P3,500 for a professional driver's license. On the other hand, it only costs less than P1,200 to get your license legally–and you get to sleep with a good conscience at night. Here is our breakdown of the LTO driving test costs: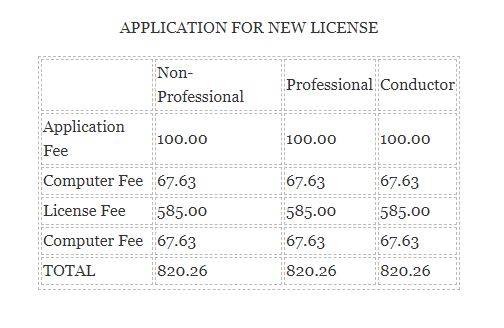 While there has been no change this past year with the LTO's regulation of the issuance of the Driving Test, there has been a corresponding change in policy of obtaining driver's licenses. Beginning 2020, any student obtaining a student permit will have to attend a 15-hour seminar, which will be followed by a written exam.

If a student's permit holder applies for a non-professional driver's license, he or she must undergo a mandatory eight-hour practical review or actual driving test. Both will be followed by a written exam.

Meanwhile, those seeking to renew their driver's license will have to attend an 8-hour driving seminar.

From the beginning of 2020, the driver's license has a validity of 10 years.

Updated by Wilbert Tan on July 2, 2020