Maxus PH goes all in on discounts for select models in 'Summer Max Deals'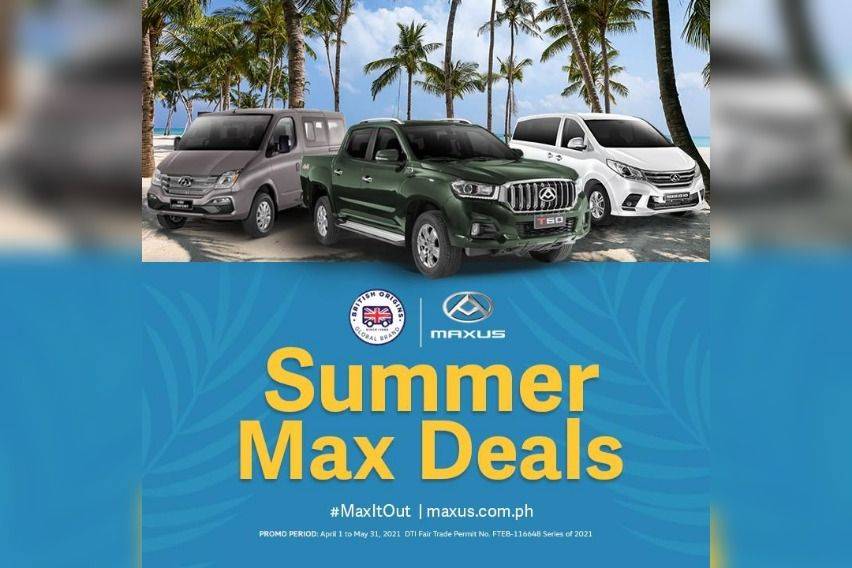 Maxus Philippines is simply going all out on its select model variants this April with a month-long promotion dubbed, "Summer Max Deals."

Offered until the end of April, the Summer Max Deals promo covers specific variants of the Maxus V80, G10 MPV, and the T60 pickup.

According to the company, the Maxus V80 2.5 MT Flex is being sold with up to ₱150,000 discount — going this month only for ₱1.040 million from the ₱1.190 million suggested retail price.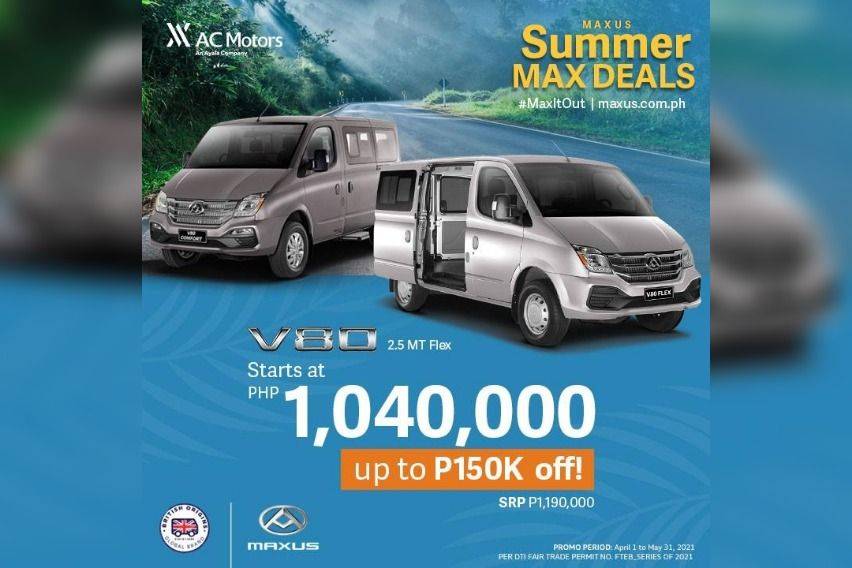 Meanwhile the G10 1.9 AT Elite is currently being retailed at only ₱1.71 million—lower by ₱80,000 from the regular ₱1.79 million asking price.

Lastly, the T60 2.8 MT Pro 4x2 pickup is now wearing a ₱948,000 tag, thanks to a ₱50,000 discount extended this month.

Just like any model in its lineup, Maxus Philippines is according customers a 100,000-kilometer program (five-years warranty for the T60 and three-years warranty for the V80 and G10), that comes with five-year free emergency roadside assistance (ERA), and parts management system with stocks availability for up to five months.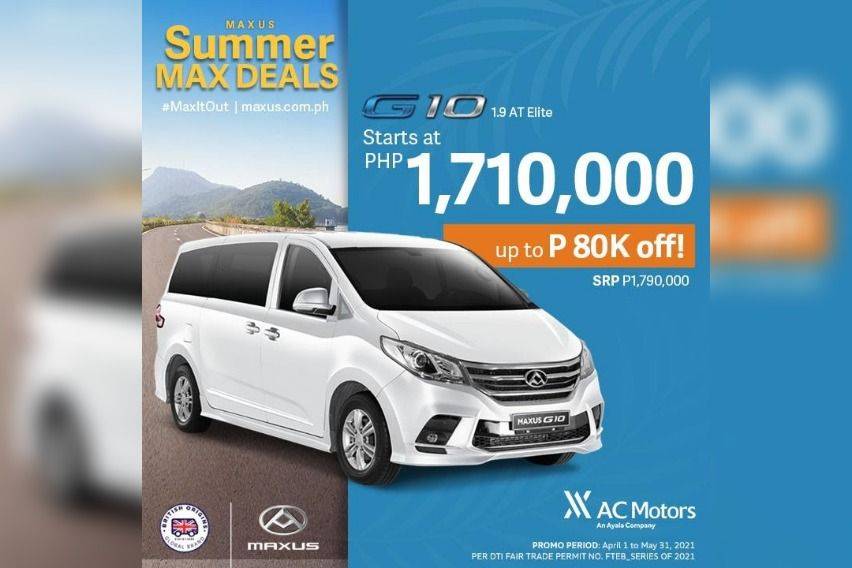 Maxus customers are also to be accorded with enhanced service quality for onsite and virtual product support and home service or pick-up and delivery.

Further, Maxus claims a  low cost of maintenance which makes its vehicles 22 percent more affordable over five years versus other brands.

Brought here by Ayala-backed AC Motors, Maxus boasts 125 years of British heritage under SAIC Motor, one of the world's biggest automakers.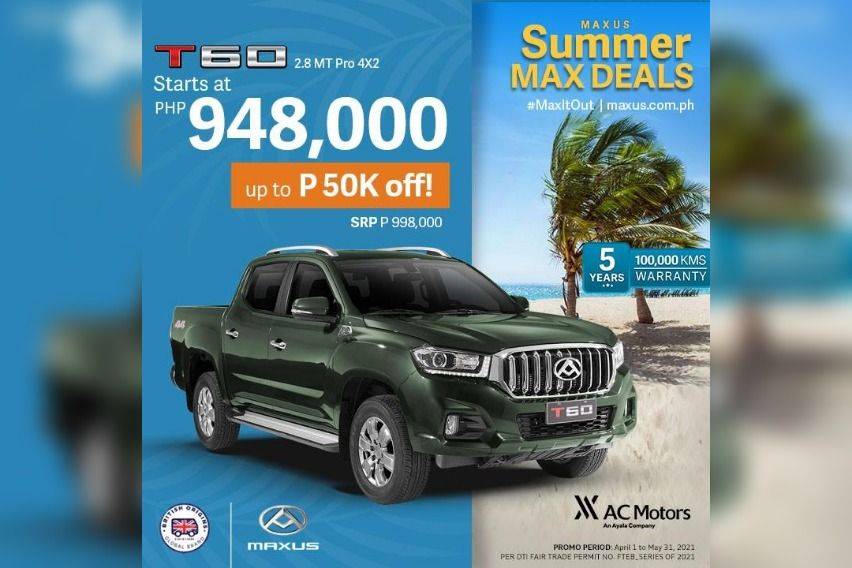 Those who would want to know more about the promo may log on to Maxus Philippines local website to book an appointment with a Maxus dealership near you.

The company also invites people to visit or reach out directly to its showrooms at Sheridan in Greenfield district in Mandaluyong at (02) 8858-5823, Quezon Avenue along Quezon City at (02) 8858-5818, Pedro Cayetano Boulevard in Taguig South at (02) 7219-9240, Madrigal Business Park in Alabang at (02) 8558-5828, North Reclamation Area in Cebu City at (032) 517-8226, Mandurriao in Iloilo City at (033) 331-2622, Araneta St. in Bacolod City at (034) 435-7575, and Pueblo in Cagayan de Oro City at (0995) 355-9400.

Photos from Maxus Philippines