Meet the 2021 Chevrolet Silverado Realtree Edition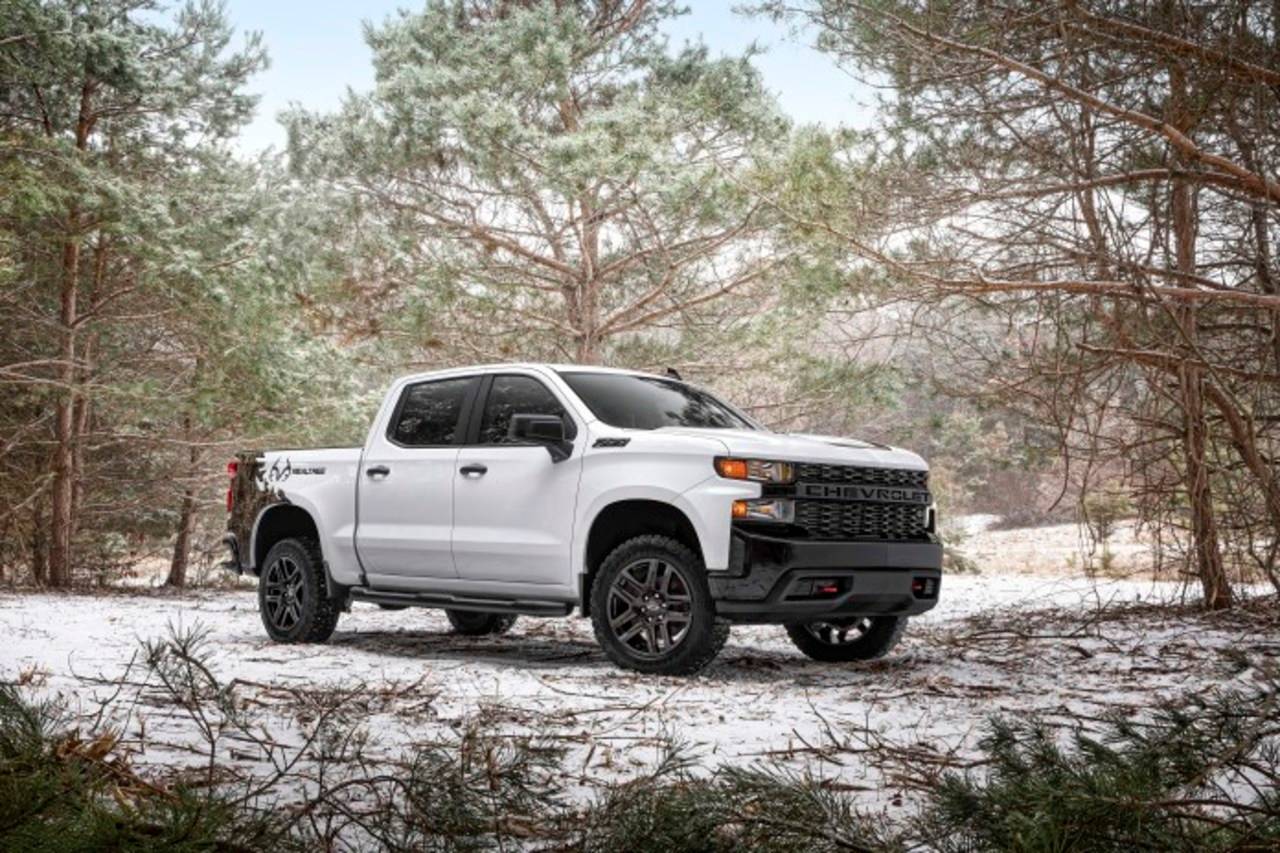 What happens when you mix the versatility, strength, and personalization possibilities of Chevrolet Silverado and the expert, camouflage graphics of Realtree? You get the 2021 Chevrolet Silverado Real Tree Special Edition, with an outdoors-inspired, camouflaged design to sweeten the deal.
www.gm-trucks.com
The newest generation 2021 Chevrolet Realtree Edition package is a result of more than a decade-long partnership between Chevrolet and Realtree. Influenced by the 2016 Chevrolet Silverado Realtree concept at SEMA show in Las Vegas, the exterior of Chevrolet Silverado will be painted with genuine camouflage graphics from Realtree.
"Silverado continues to offer customers more choice and capability where it counts," said Bob Krapes, director of Chevrolet Truck Marketing.
"Building on the popular Custom Trail Boss model, the new Realtree Edition offers hunting and fishing enthusiasts a truck perfectly matched to their passions."
www.gm-trucks.com
The back offers a black rectangular dual exhaust tips, with a four-inch black round assist steps on the flanks. Meanwhile, the interior showcases a new door trim and all-weather floor liners.
"Having worked closely with Chevrolet all these years, it's great to see the team come out with the new 2021 Silverado Realtree Edition using our latest Timber pattern," said Realtree president and designer Bill Jordan.
www.gm-trucks.com
The special edition pickup is patterned after the Chevrolet Silverado Custom Trail Boss trim level. It includes a Z71 Off-Road Package with monotube Rancho shocks, automatic locking rear differential, a two-inch factory suspension lift, 20-inch wheels with Goodyear Wrangler Territory MT On-Off Road Tires, protective underbody skid plates, Hill Descent Control, and AutoTrac two-speed transfer case.
The standard specs for the 2021 Chevrolet Silverado Realtree edition includes the naturally aspirated 5.3L L82 V8 engine and six-speed automatic transmission. Buyers also have the choice to purchase the naturally aspirated 6.2L L87 V8 and 10-speed automatic transmission.
The Chevrolet Silverado was introduced by General Motors in 1998, and is a mechanically identical cousin of the GMC Sierra. Its name was taken from a trim level that was previously used on its predecessor, the Chevrolet C/K pickup truck, and its heavy-duty models are known as "Silverado HD" and "Sierra HD". The Silverado is currently one of the best-selling vehicles in the United States, with more than 12 million Silverados since it was introduced 32 years ago.