Meet the New Aston Martin Vantage Roadster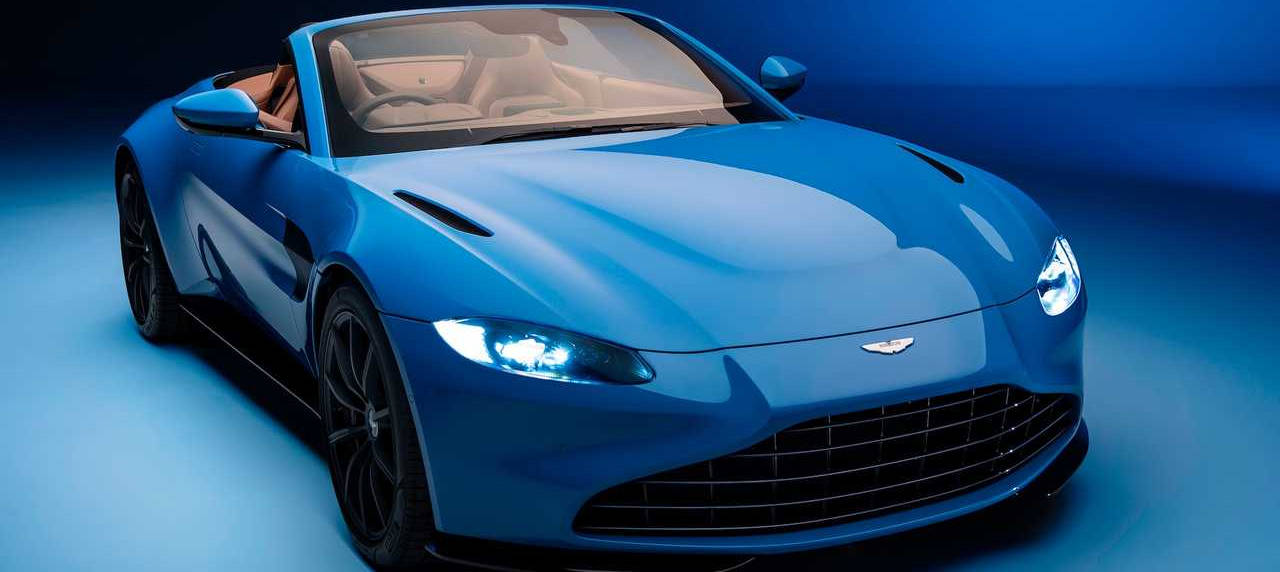 Aston Martin Vantage fans now have something to look forward to.
The Aston Martin Vantage Coupe's family has just grown bigger, now with the addition of the new Aston Martin Vantage Roadster.
This convertible model magnifies what Aston Martin is all about: powerful performance, useful features, and exceptional driving dynamics.
https://www.astonmartin.com/
The Vantage Roadster offers the same driving excitement that the Vantage Coupe is committed to. This open-top, two seater uses Aston Martin's 4.0-liter twin-turbo 502-hp/685Nm V8 engine and paired with an 8-speed ZF automatic transmission. This Vantage Roadster can accelerate from 0 to 97 kph in just 3.7sec, and can go as far as 306 kph when you raise the roof. The Vantage Roadster is 60 kg lighter than the Coupe, thanks to a lighter Z-fold roof mechanism and modified exterior and chassis from end-to-end.
Drivers will find the Roadster capable on roads and race track, thanks to its outstanding tactility, cornering and performance. It also allows for rapid speed, due to the the tight fabric hood that has a compact powered Z-fold mechanism. This can lower or raise folding speeds in 6.7 to 6.8 of up to 50kmh/50kph.
Also similar to the Coupe, the Roadster also has the following features: Adaptive Damping, Dynamic Stability Control, Dynamic Torque Vectoring and Electronic Rear Differential.
Also, the Roadster benefits from specific dynamic refinements, which include a bespoke tune for the rear dampers, Adaptive Damping System software and ESP calibration.
https://www.astonmartin.com/

Aston Martin President and Chief Executive Officer, Dr Andy Palmer, said of the Vantage Roadster: "Open-top Aston Martins are always firm favorites with our customers, so it's very exciting to introduce the Vantage Roadster. For many, driving with the roof down is the true definition of the sports car experience as it truly brings your senses to life. Vantage has always delivered the purest of thrills, but in Roadster form that adrenaline rush is set to go to the next level".

"Convertible sports cars are often seen as compromised when compared to their Coupe equivalents, but the Vantage Roadster remains absolutely dedicated true to its mission of delivering precise, agile and expressive handling dynamics combined with stonking straight-line performance. And of course, there's the added dimension of driving a great-sounding sports car with the roof down," added Matt Becker, Aston Martin Chief Engineer.

The Vantage range starts at £114,850 (PHP7.5 million), while the Recommended Retail Price of the Vantage Roadster starts at £126,950 (Php 8.2 million) in the UK, €157,300 (Php 8.7 million) in Germany and $161,000 (Php 8.13 million) in USA. The first batch of deliveries of the Vantage Roadster are scheduled to begin during 2020 the second quarter of 2020.

We can just hope as of the moment that this reaches Philippine dealership also.