Mercedes-AMG previews SL Roadster in camouflage, road tests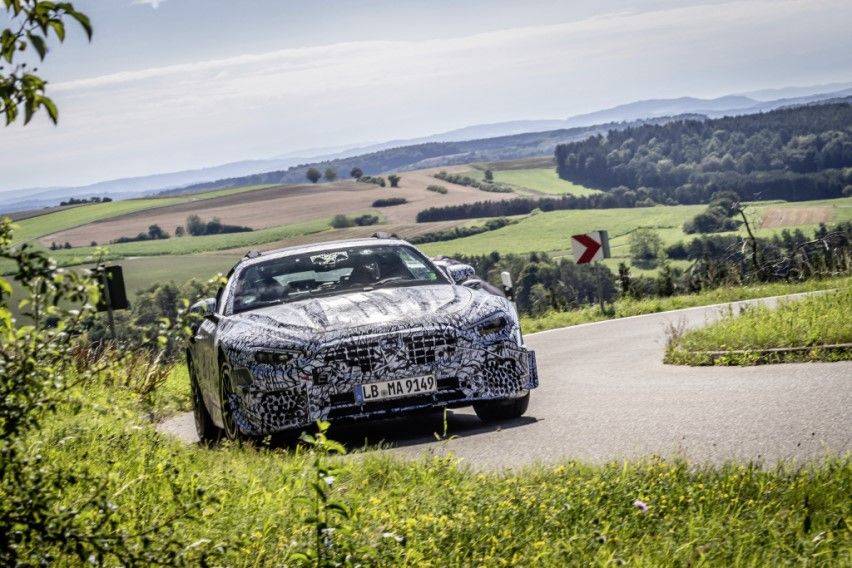 Mercedes-AMG has begun testing the next-generation SL Roadster on public roads, which the German automotive marque hails as a return to its roots, harking back to its history in motorsports back in 1952.

Photos accompanying the road tests reveal a sportier and sleeker turn compared to the current model's rather beefy aesthetic. Some design cues are directly inspired by the original SL from the 1950s, and combines them with the signature looks of the current AMG GT beginning with the grille, menacing headlights, and rounded backend.

Also, it looks like Mercedes-AMG will be doing away with the outgoing model's retractable hardtop and replacing it with a fabric roof, although there's nothing to confirm this at this point.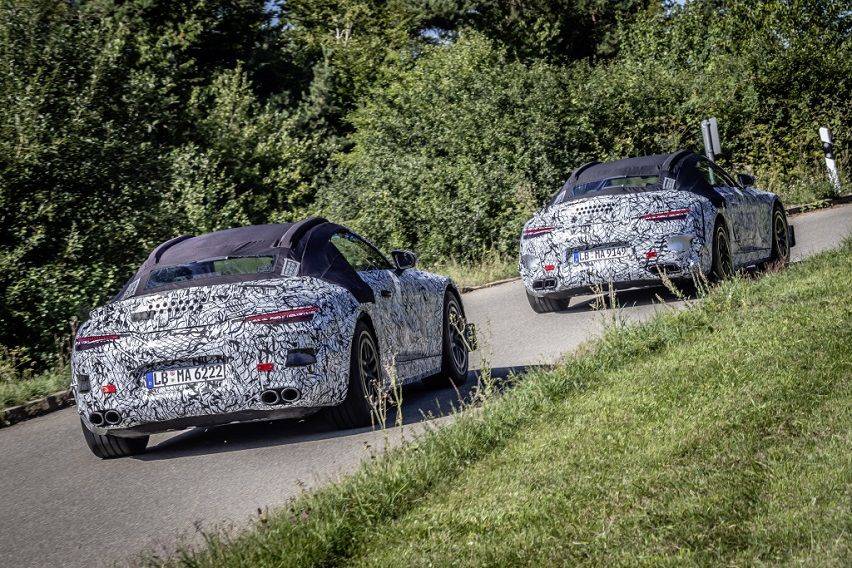 "Mercedes-AMG, as the performance and sports car brand of Mercedes-Benz AG, has fittingly taken on the task of overall vehicle development for the reinterpretation of the legendary roadster," the German marque describes. "Following extensive digital development steps, test stand runs and simulator trials the new sports car is now entering a scheduled phase of wide-ranging dynamic driving tests – thus far at the Group's own Test and Technology Centre in Immendingen – and now also on public roads in some cases."

The upcoming SL Roadster will be the seventh generation of the SL family birthed by the original 300SL gullwing sports racer from 1952. Using the brand's new MSA (Modular Sports Architecture) rear-wheel-drive platform for sports cars, the SL Roadster promises to be more performance-centric than the model it replaces. The use of the fabric roof would be a good indication of this, as the lighter weight could make the car nimbler and handle better.

Industry experts predict a couple of powertrain choices, including a 3.0-liter turbocharged inline-6 paired with a mild-hybrid system, and a 4.0-liter twin-turbocharged V8, also with a mild-hybrid system. These powertrains are already in use in the Mercedes-AMG E53 and Mercedes-Benz AMG GT, respectively.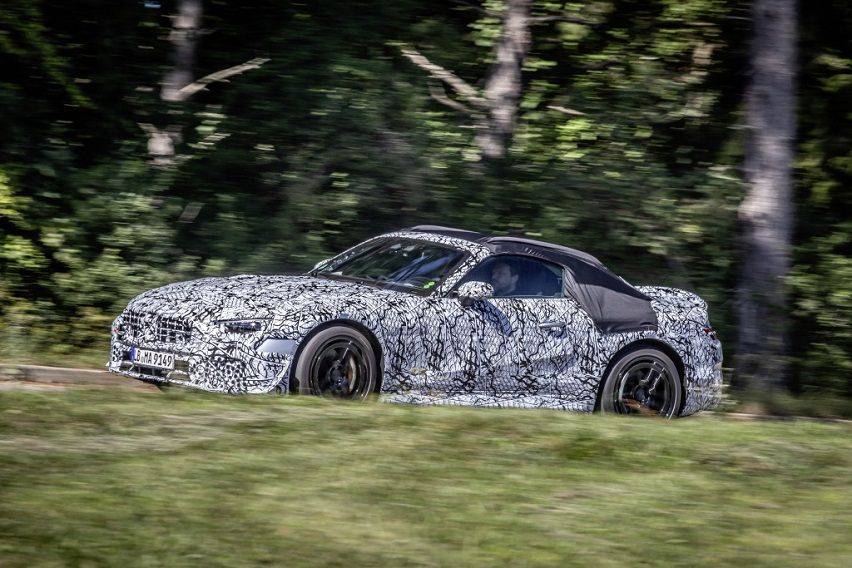 Mercedes-Benz hasn't given a time frame for the new SL Roadster's debut, but usually, cars undergoing road tests in camouflage are still a couple of years away from release.
Photo/s from Mercedes-Benz
Also read:
Mercedes-Benz Cars Models