Mercedes Benz VISION AVTR Debuts at the CES 2020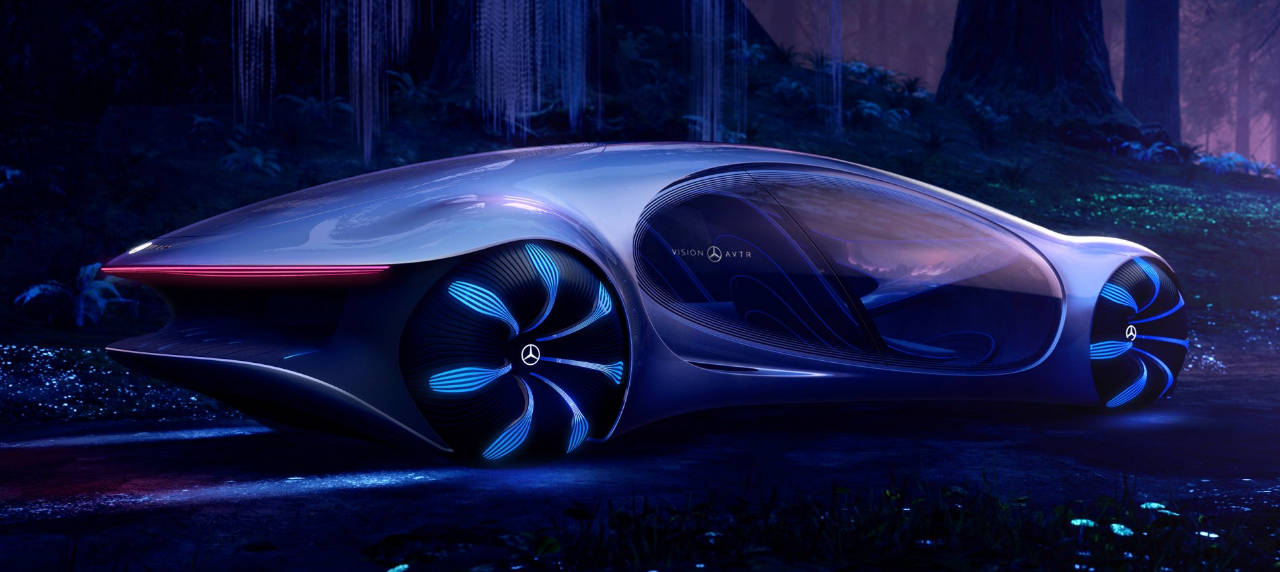 James Cameron's critically acclaimed 2009 film Avatar has inspired lots of people. Using breathtaking special effects, creative storytelling, and wild imaginations, the film acted as a beacon of innovation for the people who have seen it. Premiering at CES 2020, the Mercedes Benz VISION AVTR is the product of a collaboration between the German carmaker and the Avatar team. But the AVTR isn't just a stylized version of the movie title, it also stands for Advanced Vehicle Transformation. The futuristic concept vehicle embodies the vision of Mercedes Benz designers, engineers, and researchers for the innovation of mobility in the future.
@ https://www.mercedes-benz.com/
@ https://www.mercedes-benz.com/

The Mercedes Benz VISION AVTR is equipped with four high performance, near-wheel-built electric motors, embodying a futuristically aggressive luxury car. Setting a new benchmark for EQ Power, the total combined engine power of the VISION AVTR is more than 350 kW (470 horsepower). The VISION AVTR also uses an innovative all wheel drive with torque vectoring that maximizes the vehicle's overall performance and guarantees the highest level of driving dynamics.
@ https://www.mercedes-benz.com/

Designed with an innovative electric drive, the VISION AVTR is packed with a compact high voltage battery. The battery technology used is unlike any other, utilizing graphene-based organic cell chemistry that eliminates the need to use metals or other toxic materials. This technology ensures that electromobility becomes fully independent of fossil resources.
@ https://www.mercedes-benz.com/

If you think the exterior of the VISION AVTR is crazy looking, wait till you get inside. For the first time ever, Mercedes Benz has worked with a completely new design approach in the design aspect of the VISION AVTR. It seems fitting that this car is the result of a partnership between Avatar and Mercedes Benz as the interior looks like the inside of a sci-fi spaceship. The cabin of the VISION AVTR is filled with sweeping lines and contoured curves, creating an immersive space wherein the passengers could connect with each other, the vehicle, and the surrounding area in a unique way. The back shell of the seat and the headliner are decorated with a color changing fabric that is inspired by the colors of the sea, which changes shade from dark blue to a subtle light blue. The seats are clad in DINAMICA® leather, which is vegan-friendly and the first and only microfiber material that guarantees environmental sustainability throughout their entire production cycle. The leather material is made from old, discarded clothing, flags, and PET plastic bottles.
@ https://www.mercedes-benz.com/

The Mercedes Benz VISION AVTR will be on display at the CES 2020 in Las Vegas from January 7 to January 10, 2020.