Mercedes EQS: Design that appeals to the senses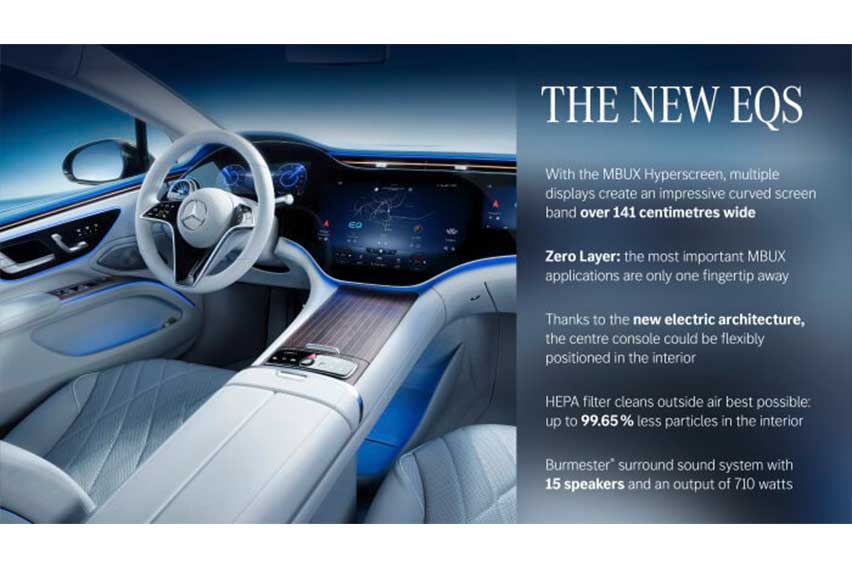 German automotive marque Mercedes-Benz takes a leap ahead of the competition with the Mercedes-Benz EQS. According to the luxury carmaker, the EQS is the all-electric luxury saloon that will redefine the premium EV segment.
Coming directly from "Factory 56" at the Sindelfingen plant, Mercedes-Benz's most modern automotive production facility, the EQS will feature the most advanced enhancements and technologies that will allow Mercedes' latest offering to give its customers a sensory experience.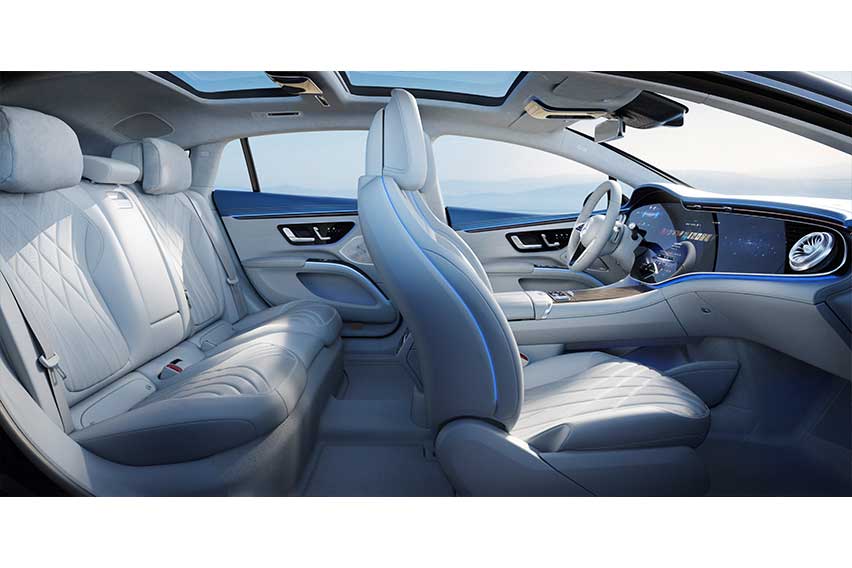 "At Mercedes, we are striving for nothing less than leadership in the field of electric mobility and digitization through an intelligent platform strategy and a software-based approach. The new EQS shows we are following our own Mercedes path by offering customers a highly efficient, electric and luxurious experience with our electric vehicles," said Markus Schäfer, Member of the Board of Management of Daimler AG and COO of Mercedes-Benz Cars.
Inspired by the brand's Digital Deep Dive Design, the EQS is outfitted with an array of features appealing to the human senses including one's visual, auditory, olfactory, and haptic perception. Here are a few of the most important innovations.
Aerodynamics, for greater range.
Energizing Nature, a program to keep drivers and passengers relaxed.
HEPA filters, for clean cabin air.
MBUX Hyperscreen, a larger-than-life instrument panel
One-bow design, for innovative aesthetics.
Over-the-air updates, to keep the EQS up-to-date.
Sound experiences, for an interactive auditory experience.
Zero-layer concept, makes operation simple with personalized suggestions.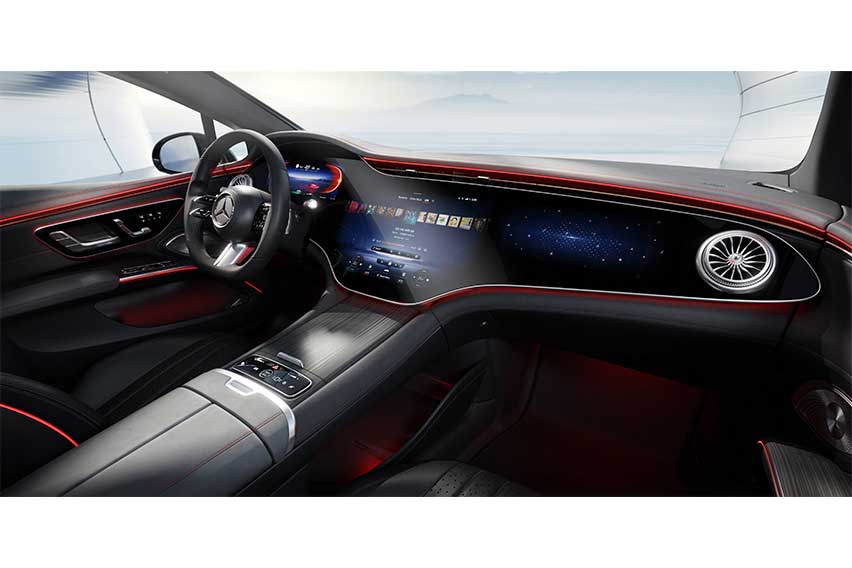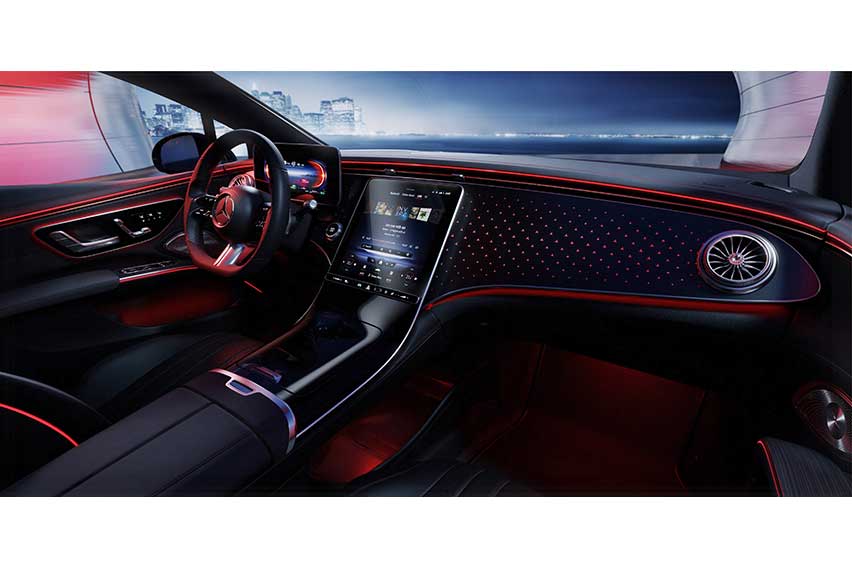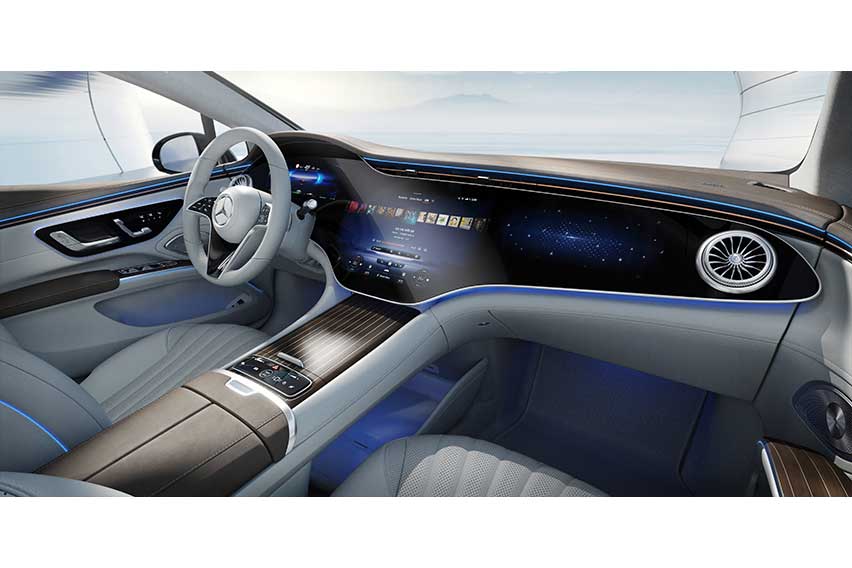 "With our EQS, we have created a completely new, future generation of luxury cars. Based on our style of sensual purity, we create desire by combining a beautifully seductive sculpture with the most progressive proportion. Key features such as the "one-bow" design and a holistically integrated, highly reduced and seamless styling gives the EQS its sporty and progressive look. That's what sets it apart from any other vehicle we have ever created ─ that's what makes our EQS so extraordinary," said Chief Design Officer of Daimler Group Gorden Wagener.
The EQS is also an exceptionally intelligent vehicle. It's equipped with a complex AI that can measure distance, speed and accelerations, lighting conditions, precipitation and temperature, seat occupancy as well as the driver's eyelid movements or the passengers' language.
Photos from Daimler
Also read:
Mercedes-Benz PH still not yet keen on bringing EVs
Mercedes Benz details new brand strategy
Adapt x Innovate: Mercedes-Benz PH gears up for 'new normal'
Read All
Featured Articles
Featured Mercedes-Benz Cars