Metropolitan Area Bike Lane Network now open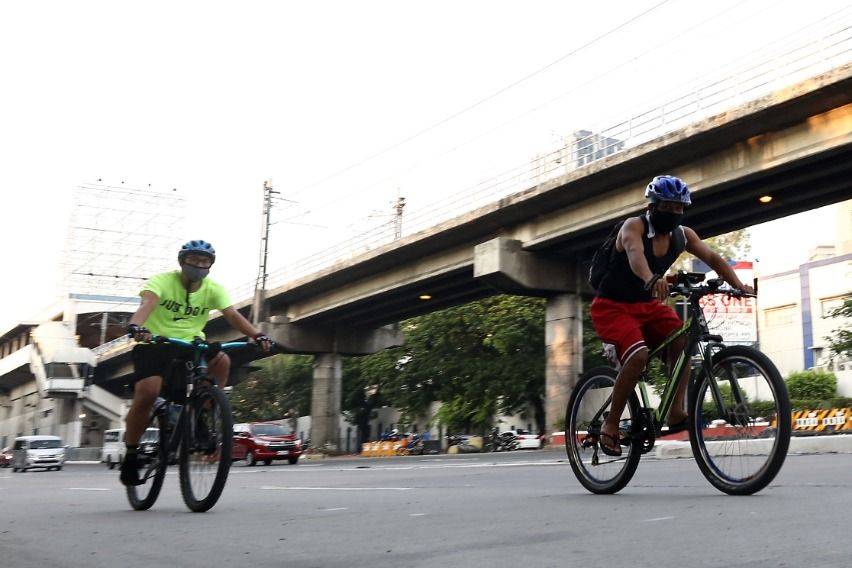 The Department of Public Works and Highways (DPWH) has completed the dedicated bike lanes along key roads in Metro Manila, Metro Cebu and Metro Davao.
These roads have been installed with reflectorized thermoplastic pavement markings, road signages, and bike lane separators to address the needs of cyclists in sharing the road.
According to Public Works and Highways Secretary Mark Villar, the bike lane network improves safety and promotes fair division of road space and active transportation.
The DPWH shared that the dedicated lanes on thoroughfares were constructed with concrete delineators, rubber bollards, steel fence or solar studs to encourage bicycle usage. Villar highlighted that apart from being the "new normal" mode of transport, the use of bicycle instills health consciousness while protecting the environment.
"Together with the Department of Transportation (DoTr), the idea for the Metropolitan Bike Lanes Network connecting cities, municipalities as well as provinces was conceived to provide a safe and accessible space for cyclists," the DPWH noted.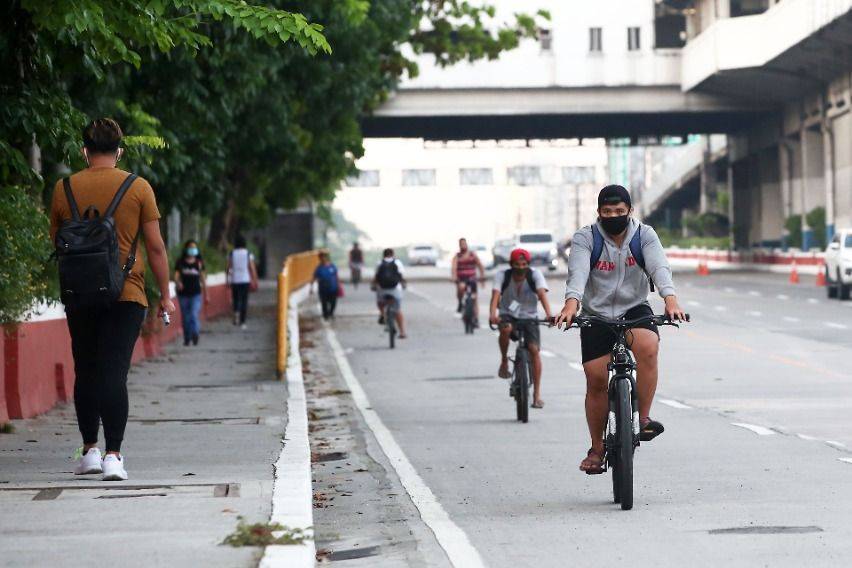 Just this week, the 313-kilometer Metropolitan Area Bike Lane Network that covers 67 roads in Metro Manila was completed. This project was funded under Republic Act 11494 (also known as Bayanihan to Recover as One Act of 2020).
The Metro Manila cities included in the Bike Lane Network are Quezon City, Marikina, Caloocan, Valenzuela, Parañaque, Makati, Pasay, Manila, San Juan, Pasig, Taguig, and Mandaluyong.
Earlier, the 29-kilometer bike lane in Metro Cebu and 54.7-kilometer long bike lane in Metro Davao were launched to improve safety and promote fair division of road space and active transportation there.
Further, Villar said that they will continue to collaborate with the transportation department to address transportation woes, keeping in consideration the safety of all road users.
The DPWH opened the first protected bike lane along national highway in the Laguna Lake Highway (formerly known as C6 Dike Road). The Laguna Lake Highway Bike Lane — which costed P1.28 billion — is separated by a two-meter plant strip from the motor vehicle lanes.
Photos from Ruben D. Manahan IV, Department of Public Works and Highways
Also read:
Cars, Trucks Spotted Using Laguna Lake Highway's Bike Lane
SMC eyes building bike lanes made from recycled plastic