Microsoft Develops App That Allows Driving Instructions to Be Done Remotely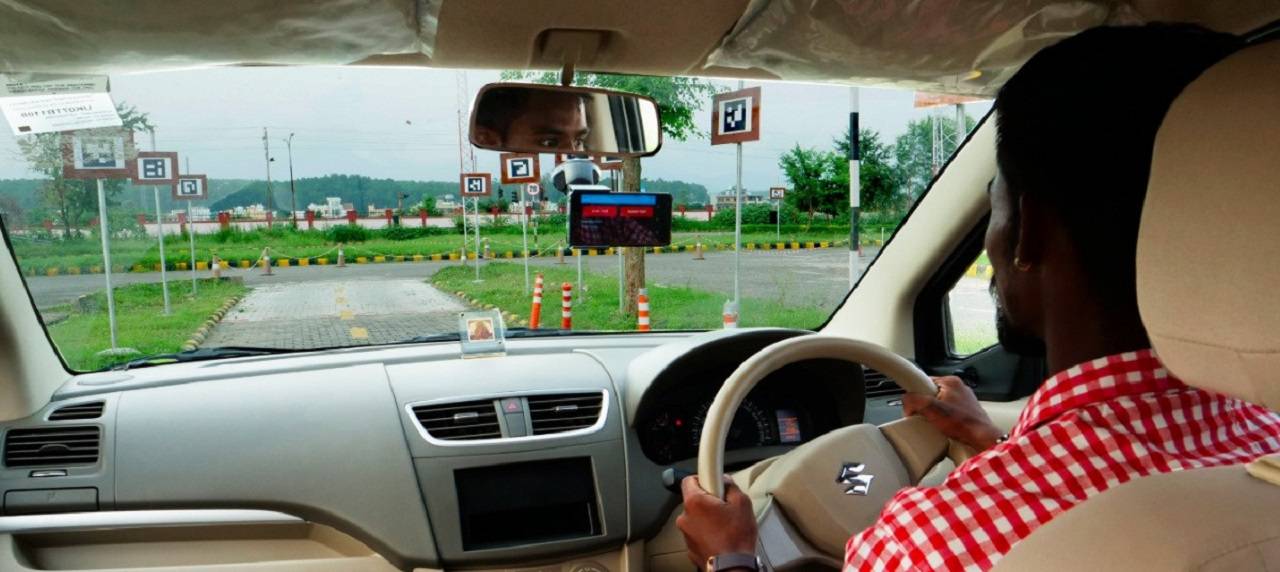 As if the driving test for a driver's license isn't nerve-wracking enough, you also have to contend with the instructor beside you just waiting for you to make a mistake. For those who think they can drive better without the added stress of the instructor's judging eyes, Microsoft has some good news for you.
The tech giant's fundamental exploratory arm, Microsoft Research, announced the development of the HAMS project—short for 'Harnessing AutoMobiles for Safety'—an app that can conduct driving tests via smartphone. With the app, nagging instructors could soon become a thing of the past.
Led by principal research program manager Satish Sangameswaran, deputy managing director of Microsoft Research India Venkat Padmanabhan, and senior researcher Akshay Nambi, the HAMS project seeks to administer driver's license tests "by a smartphone attached to your car's windshield and without an evaluator present in the vehicle." Microsoft's news release for the project claims that the project has already been implemented at the Regional Transport Office (RTO) in Dehradun in the northern Indian state of Uttarakhand.
"The main challenge in the traditional driver's license test is the burden placed on the human evaluators and the resulting subjectivity that a candidate faces," said Padmanabhan, who started the HAMS project in 2016. "Automation using HAMS technology can not only help relieve evaluators of the burden but also make the process objective and transparent for candidates."
In its current version, the HAMS app evaluates a student driver's performance with the aid of simple tracking markers set up around a closed testing course. The app uses the smartphone's camera to compute for the vehicle's location in the course, as well as its proximity to the obstacles.
©microsoft.com

Prior to the test, the smartphone is smartphone is mounted to the cabin's rearview mirror with the main camera facing the road and the screen facing the driver. This allows the app to read the environment ahead as well as see the driver. The app then collects data from the tests including the driver's reaction to the obstacles. HAMS would then interpret the data and provide the driver with feedback on how to drive safer.

Since closed courses aren't always available, the makers of HAMS are working to make the app usable in complex driving conditions.

"The successful deployment of the HAMS-based driver license testing at the Dehradun RTO is a significant step towards the Transport Department's goal of providing efficient, world-leading services to the citizens of Uttarakhand," said Shri Shailesh Bagauli, IAS, Secretary, Government of Uttarakhand. "We are proud to be among the pioneers of the application of AI to enhance road safety."

The researchers have also piloted HAMS in the context of driver training, in collaboration with the Institute of Driving and Traffic Research (IDTR), run by Maruti-Suzuki, the largest passenger car manufacturer in India.

With HAMS' success in real-life application, the people behind the project are gearing up to ensure its readiness for a wider adoption within India and beyond.

Could we possibly see this type of technology used by the LTO and local driving schools soon? Also read: Eight Road Courtesies You Should Practice When Driving on the Highway Popular Driving Schools in Metro Manila