Midsize face-off: Hyundai Santa Fe vs. Mitsubishi Montero Sport
The Hyundai Santa Fe and the Mitsubishi Montero Sport are somehow both different and similar.
For one, the Santa Fe is made from a unibody construction, in which the vehicle's bodywork is molded into a single piece with the chassis. Used by many passenger cars, the unibody provides a more comfortable ride, although in the expense of less durability offered by a body-on-frame.
Pickup trucks use a body-on-frame construction, like Strada on which the Montero Sport is based upon. It places the vehicle body on to a rigid chassis, which contains the engine and suspension, to name a few.
The similarities of the Hyundai and Mitsubishi lie in their positioning. Both seven-seater SUVs strut their car-like looks, features, while adding truck-like capabilities to the mix.
That said, the two SUVs have more differences than similarities.
Power
The Santa Fe is powered by a 2.2-liter CRDi diesel engine that delivers 197hp and 442Nm of torque. The engine output is managed by an eight-speed automatic transmission.
The Hyundai being front-wheel drive only means it's only meant to stick to paved roads.
Moving the Montero Sport is a 2.4-liter MIVEC diesel engine that makes 179hp and 430Nm of pulling power.
Depending on variant, the engine can either be paired to a six-speed automatic or manual, or can drive its rear wheels only or all fours.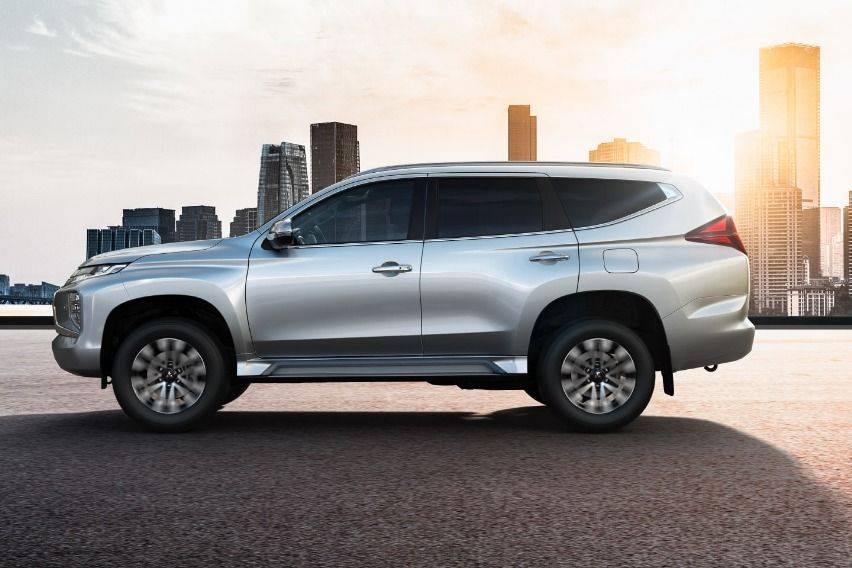 Kit and price
As the Santa Fe is positioned to be more upscale than its rivals, it's priced at P2.158 to P2.538 million.
In exchange, the Santa Fe gives leather seats for seven, power front seats, and a three-spoke steering wheel with audio/phone controls. Infotainment is provided by a seven-inch system with Apple Carplay or Android Auto.
Behind the steering wheel is a seven-inch LCD instrument cluster, and in the center console sits an electronic parking brake.
The upper varieties of the Montero Sport, at P1.928 and P2.450 million, come fully kitted-out.
Outside, the Montero wears a rear spoiler and 18-inch alloy wheels, and inside, a digital instrument cluster and black leather seats are the highlights.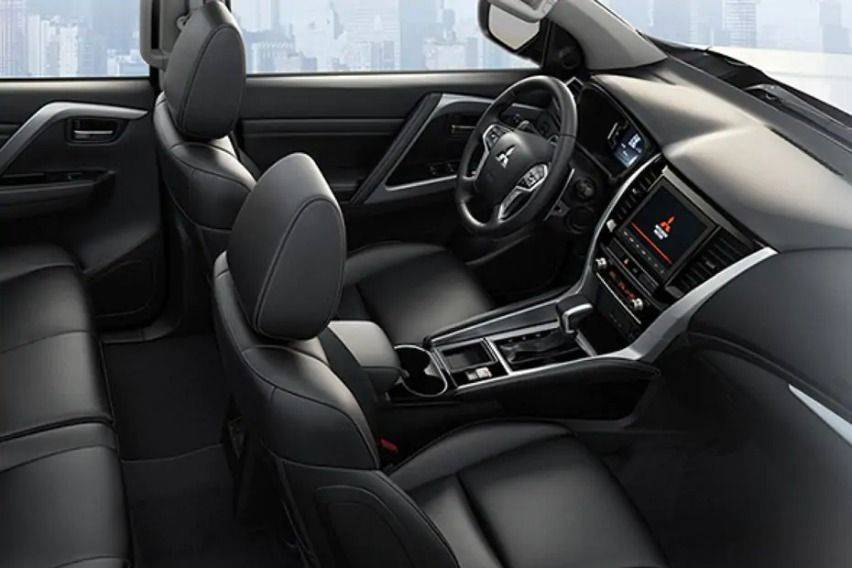 There's a power lift tailgate with hands-free function, so all the driver needs to do is swing his or her foot under the bumper, which can prompt sensors to open the tailgate.
The top-dog Montero Sport has a four-wheel drive system that Mitsubishi calls Super Select 4WD-Ⅱ. The system has four modes, 2H, 4H, 4HLc, and 4LLc, and the driver can choose which mode to use depending on road conditions.
Aside from the brake auto hold function, the truck-based SUV has a suite of safety functions that includes a so-called Ultrasonic Misacceleration Mitigation System (UMS), which cuts the engine power when the accelerator is pressed by accident.
There's a Forward Collision Mitigation system (FCM), and Adaptive Cruise Control System (ACC) which maintains the vehicle speed in highway driving.
Next to the alphabet soup of the abovementioned HSA, TSA, and M-ASTC, there's Rear Cross Traffic Alert (RCTA), and Blind Spot Warning (BSW) with Lane Change Assist (LCA).
Verdict
With the differences of the Santa Fe and Montero Sport, they are also ideal for a unique set of buyers.
For those who don't mind missing out on a 4WD, or aren't too budget-conscious, the stylish Santa Fe would be just fine.
The Montero Sport, on the other hand, puts emphasis on the "utility" part of SUV, with its body-on-frame construction and 4WD.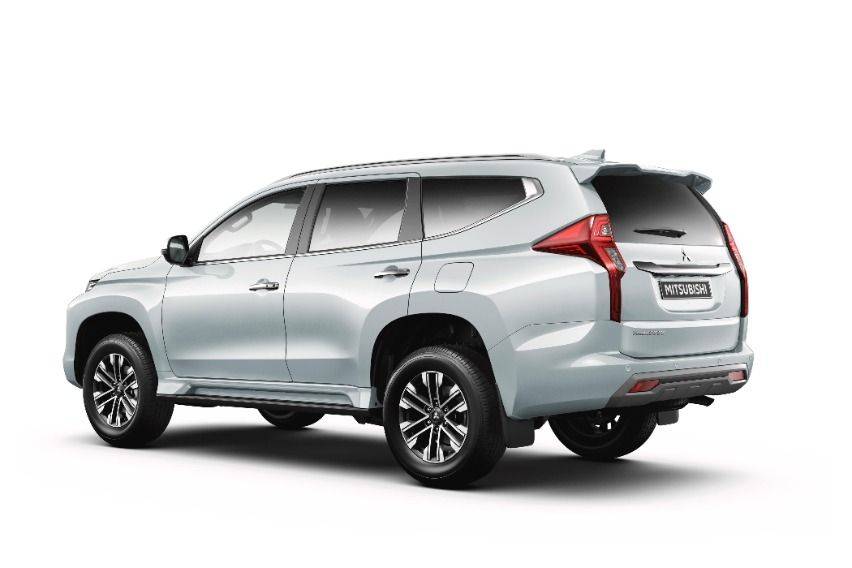 Photos from Hyundai, Mitsubishi
Also read:
What do you get in each Mitsubishi Montero Sport variant?
BUYER'S GUIDE: 2019 Hyundai Santa Fe