Mitsubishi Delivers L300 Euro 4, Xpander to DBM, DOH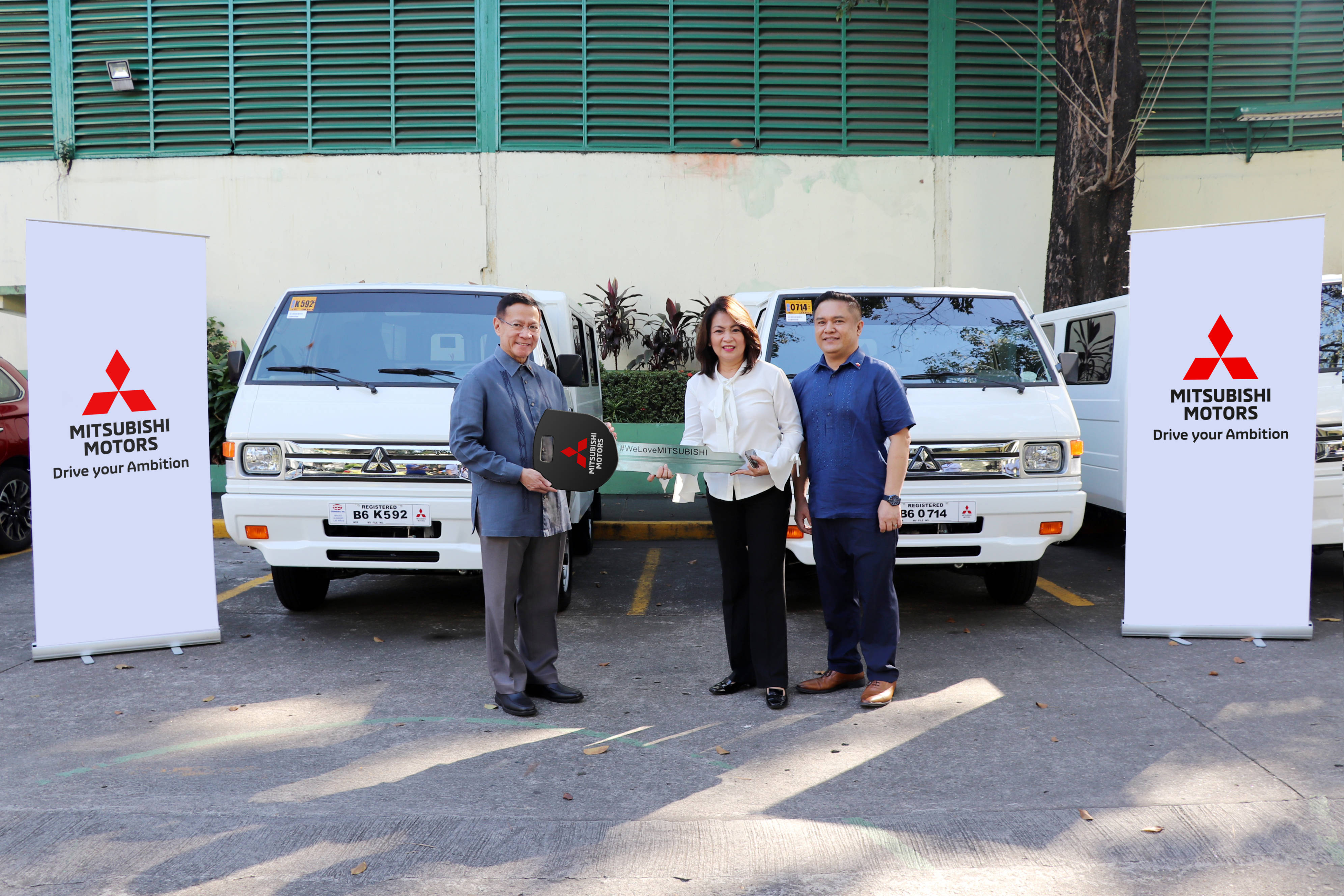 Japanese carmaker Mitsubishi Motors Philippines Corporation (MMPC) handed over Multi-Purpose Vehicles (MPV) to the Department of Health (DOH).
A total of four L300 units were handed over to Health Secretary Francisco Duque.
Duque cited the L300's dependability and efficiency and is a welcome addition to their fleet.
From left to right: Francisco Duque, DOH Secretary; Elisa May Arboleda-Cuevas, PS Executive Director; Dr. Roger Tong-An, Undersecretary of Health
The acquisition of the Mitsubishi units is through the Procurement Service (PS) — an attached agency of the Department of Budget and Management (DBM).
Through the centralized procurement of motor vehicles at PS, agencies can order the vehicles via online and have it delivered to the agency doorstep after validation and payment of request.
This initiative aims to further streamline the process of procuring motor vehicles while "maintaining the principles of economy, efficiency, and check and balances."
A total of 232 L300 with FB Body and 33 units Xpander GLX Plus AT will be delivered to PS-DBM through CitiMotors Makati and Diamond Motors Fairview, respectively.
Meanwhile, PS-DBM Executive Director Elisa May Arboleda-Cuevas also expressed her satisfaction to smooth transaction and efficient delivery of the vehicles.
Being one of the partners of PS, we support the government's thrust to reform the government procurement system and ensure transparency, efficiency, and economic use of tax payer's money.
Aside from DOH, MMPC is set to deliver more units to various agencies with vehicle requirements from PS-DBM in the coming months.