Morgan Bids Goodbye to Steel Plus 4 with Commemorative Edition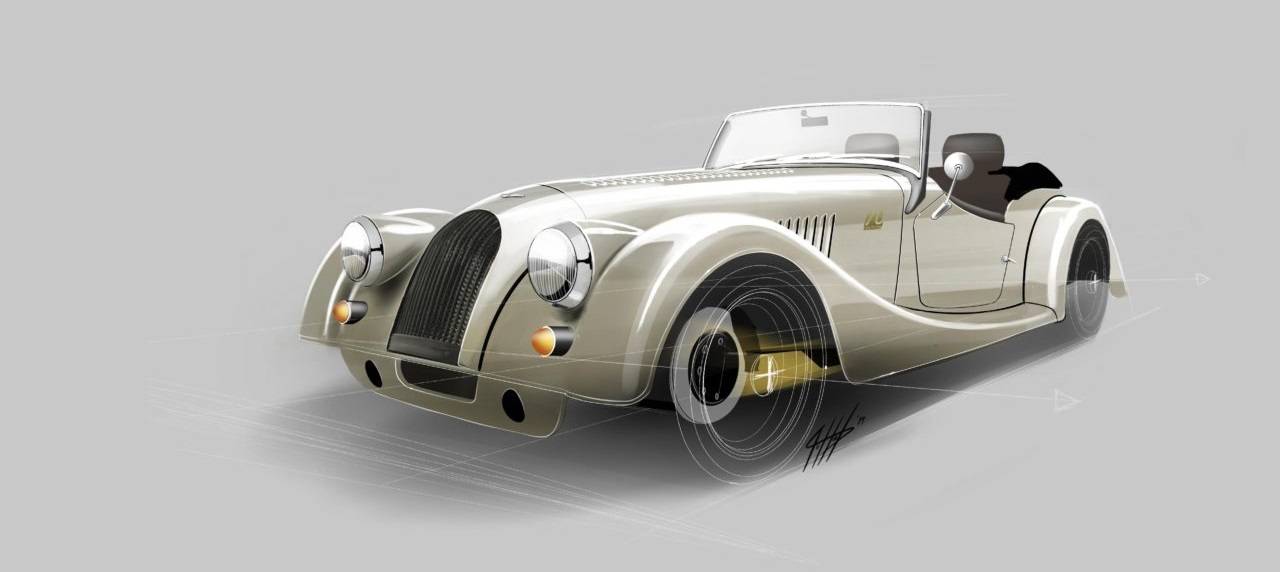 Small-time British luxury car maker Morgan is ceasing production of its steel chassis and revamping its entire lineup. As the company switches to a new aluminum CX platform, it's giving its current cars a proper send off. And proper is exactly what you'll see in the Morgan Plus 4 70th Anniversary Edition.
To make the limited production car truly special, Morgan is giving it a gold frame with a platinum body. Before you roll your eyes in disbelief though, know that the car's gold and platinum features are actually paint finishes and not actual metal types.
Morgan is painting its steel chassis in gold, highlighting the car's significance in the car maker's 111-year history. Meanwhile, the Platinum body paint befittingly represents the car's 70 years.
©morgan-motor.com
Only 20 70th Anniversary Plus 4 units are scheduled for building. Each will have an individually numbered plaque, marking them permanently as the last of the steel-chassis Plus 4 models. A specially embroidered headrest further differentiates the edition, as well as contrasting black exterior accents, dark satin gray wire wheel set, and a motorsport-inspired front clip.
©morgan-motor.com
Inside the two-seater cabin, the last steel Plus 4 gets a Ravenwood veneered dash, dark grey box weave carpets and satin black Mota-Lita steering wheel. All internal features are handpicked specifically for the model, as are the leather-trimmed steering cowl and door handles, heated 'performance' seats, footwell lighting.
Buyers of the limited edition model also get to enjoy an exclusive commemorative Photographic Build Record, mohair hood cover, and special sidescreen storage bags.
The car's performance have also been enhanced to match the 70th Anniversary Edition's distinctive look. Engine mapping has been configured by Aero Racing, Morgan's in-house motorsport specialists, raising power from 154 hp in the regular Plus 4 to 180 hp in the commemorative car. Acceleration from 0 to 100 kph takes less than seven seconds. Alongside this, the cars are fitted with an Aero Racing sports exhaust, finished with a ceramic-black tail pipe, allowing the engine to truly sing.
"As the design team creating the Plus 4 70th Anniversary Edition, our aim was to create a classic look, yet one that exudes the significance of what it represents," said Jonathan Wells, Morgan Head of Design. "A mix of premium tones, high-quality materials, and exquisite details reflect the essence of the venerable Morgan Plus 4, and provide a fitting tribute to the steel chassis that has formed its backbone since it was launched in 1950."
Morgan has priced each unit at GBP 60,995 (approx. PHP 4.065 million). Although surprisingly affordable for a special edition car, there's no use making reservations, as each vehicle to be made are already spoken for.
The British car brand didn't say if it will bring back the Plus 4 in the new platform, but the company announced that it will showcase the 70th anniversary model at this year's Geneva Moto Show in March.
©morgan-motor.com