MPTC developing RFID plates for public and private vehicles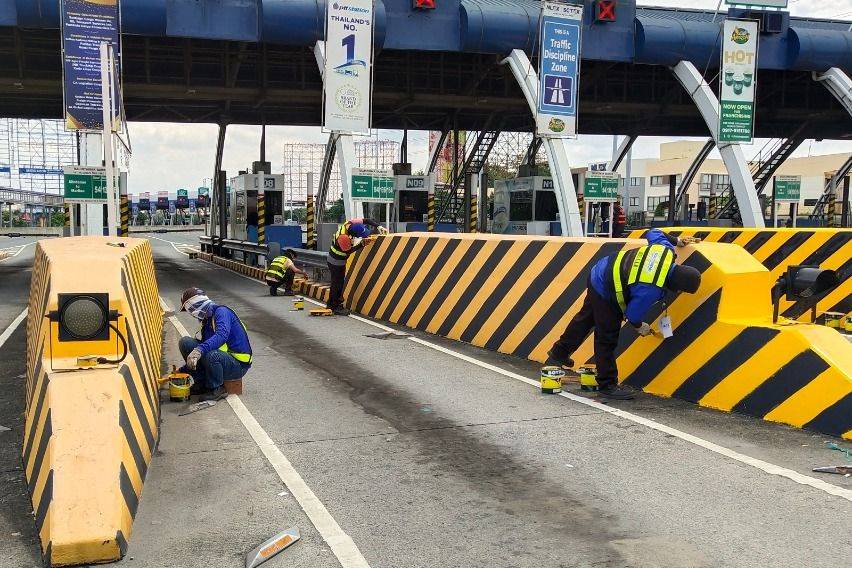 The Metro Pacific Tollways Corporation said that aside from the RFID stickers to rally the full implementation of its cashless payment program, they are also readying two new means to pay at the tollways.
During a virtual presser, MPTC RFID 100 Task Force head Roberto Bontia said that they will be using two new options such as the license plate RFID and metal license RFID for easier payment options.
"We have already identified the license plate RFID for distribution or for installation on our public utility vehicles, targeting the jeepneys. And then, there is another type, the metal license RFID that can be an alternative," Bontia said during the briefing.
"But it should address some of the issues of certain vehicle types that's making it difficult for the conventional stickers to be read by our system," he added.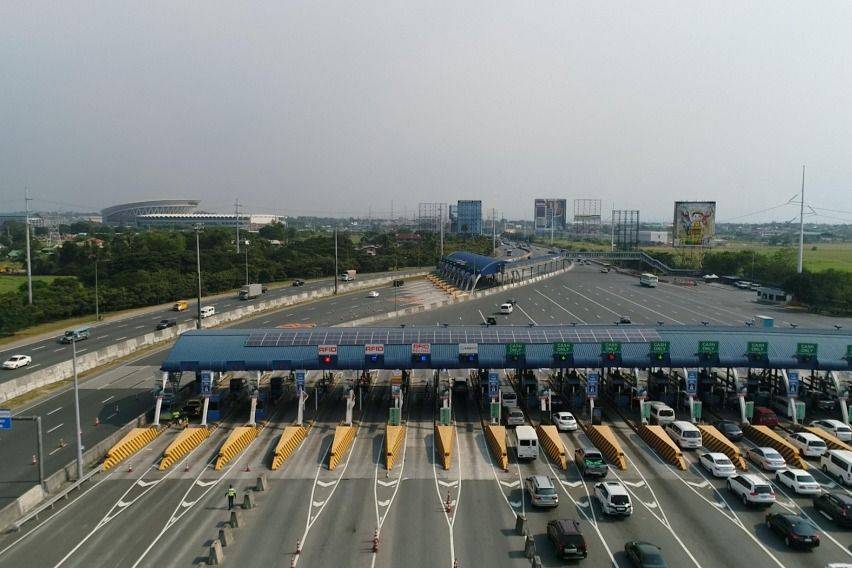 Further, Bontia said that the license plate RFID will be given to public utility vehicles for free while the metal license RFID will incur costs to private vehicle owners.
They are targeting to release the new modes of cashless payment to PUVs beginning this month until early next month.
The pricing for the metal RFIDs intended for private vehicles, is still being deliberated, "since it is not your typical RFID sticker."
"For the metal plates, as an option for Class 1 vehicles, it will not be distributed for free and it has certain costs attached to it, since it's not your typical RFID sticker. It's really a metal plate that you will install dun sa license plate naten," Bontia explained.
"We are just finalizing with Easytrip yung marketing and selling details, so that it would all be made available by October."
Bontia also revealed that 75 percent of the tollways under MPTC are already RFID-ready.
Recently, the Philippine Arena toll plaza, Lawang Bato Northbound Entry, and expansion lanes in Balintawak and Bocaue toll plazas in NLEX have been converted into exclusive RFID lanes. CALAX also opened 100-percent RFID interchanges in Laguna Boulevard and Laguna Technopark in Biñan City, Laguna.
All MPTC-allied expressways have also introduced a reduced initial load of the Stick-It-Yourself RFID stickers from P500 to P200. The stickers are free.
For his part, NLEX Corporation President and General Manager J. Luigi Bautista reiterated their full support for the full-cashless payment effort spearheaded by the government.
"Minimizing physical contact and going cashless in our toll roads became an urgent priority because public health has taken on a whole new level of significance with COVID-19. Although we have launched the RFID as a payment option in our expressways for quite some time already, it has become more relevant with this global health crisis."
Motorists are again advised to avoid last-minute compliance to avoid delays and inconvenience—which includes facing penalties. Tollway patrols have been instructed to require all vehicles without RFID tags to "install RFID stickers on the spot" at the toll plazas.
Photo/s from NLEX Corporation
Also read:
NLEX boosts RFID use with facility upgrades
RFID, Easytag, Autosweep to be valid at all tollways soon
Car Articles From Zigwheels
News
Article Feature
Advisory Stories
Road Test