MPTC: Holiday traffic tollway surge reaches pre-pandemic levels
The Metro Pacific Tollways Corporation (MPTC) reported that its tollway traffic is already reaching pre-pandemic volume.
KEY TAKEAWAYS
How heavy is the traffic volume that the MPTC reported for last All Saints' Day weekend?
The North Luzon Expressway and Subic-Clark-Tarlac Expressway had 432,180 transactions, while the Cavite Expressway, C5 Link, and Cavite-Laguna Expressway had 202,133.
What mitigated the traffic-related concerns?
The minimal effects of the heavy traffic flow was attributed to the number of RFID users as well as a traffic response program.
Based on the data shared by the company, the North Luzon Expressway and Subic-Clark-Tarlac Expressway (NLEX-SCTEX) stretch had 432,180 transactions (particularly on October 30), compared to the 435,000 entries tallied before the pandemic hit the country.
Meanwhile, 202,133 transactions were tallied at Cavite Expressway (CAVITEX), C5 Link and in Cavite-Laguna Expressway (CALAX) on October 29, which is even higher than the 193,590 entries counted during pre-pandemic.
MPT South's CALAX hit an all-time high last October 30 since its operation in October 2019, with 32,040 transactions, mainly attributed to the increasing number of motorists heading towards tourist destinations in the south, such as Tagaytay.
Despite this, no significant vehicle queues were reported at the toll along the entire expressway system, with the company claiming that the high radio frequency identification (RFID) usage and efficient traffic management addressed the possible problems during the usual surge of traffic in its expressways.
"We are glad to report that compared to Undas season last year, we had shorter queues and smoother traffic flow because of the growing number of motorists shifting to RFID, and the enhancements that we have done with our system. This proves wisdom to the RFID installation mandate of DOTr Secretary Art Tugade which not only helps prevent possible COVID-19 transmission in processing cash payments but also helps in shortening motorists' travel time," MPTC President and Chief Executive Officer Rodrigo Franco.
"Previously, during traffic surges, we would need to deploy ambulant cash tellers but this time, we observed that our expressway users have now embraced the benefits of the RFID system and are actually avoiding having to pay in cash," Franco said.
The positive assessment to the smooth implementation of its "Safe Trip Mo, Sagot Ko" (SMSK) program — which includes deployment of additional traffic patrol crews and emergency teams at strategic areas — also had a positive effect on the traffic flow.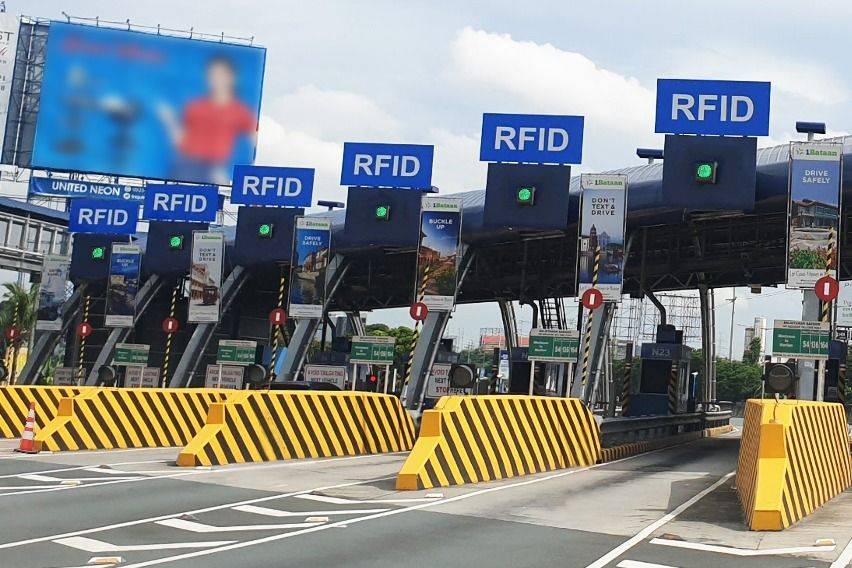 The tollway operator head noted that more personnel were also fielded in major toll plazas to assist RFID subscribers while several RFID lanes were manned by additional personnel to temporarily accept cash payments and prevent queues.
Moreover, NLEX-SCTEX emergency teams attended to 787 requests for assistance with an average response time of nine minutes and 171 motorists were given free towing services in all MPTC expressways.
"Driving between Balintawak and Tarlac/Tipo was a breeze despite the expected traffic surge. The high RFID use in our expressway network was instrumental in speeding up the transactions at the toll plazas," NLEX Corporation President and General Manager (GM) Luigi Bautista declared.
"We made sure that 100-percent of our toll lanes are available 24/7 during this peak period and all systems are working properly for the benefit of the holiday-goers," he added.
For his part, MPT South President and GM Roberto Bontia said, "At present, around 80 percent of our expressway users have RFID and we hope to further increase this figure. We continue to encourage our motorists to shift to cashless transactions and have their RFID installed for free at the nearest Easytrip station. Not only it is safe, but it also saves time and fuel as you do not need to line up at the cash lanes."
Furthermore, MPTC said that it has been adopting operational and system improvements to help prevent congestion especially at the toll plazas with enhancements in the RFID system to enable faster detection, installation of more RFID card readers, relocating the remaining cash lanes and intensifying communications on the benefits of the RFID system.
"Our traffic volume continues to grow as the government lightens travel restrictions and the economy reopens. To keep up with the demand and ensure the quality of our service, we will fast-track our infrastructure and expressway enhancement projects, which in turn will help our country be on its way to economic recovery," Franco stated.
Photos from Metro Pacific Tollways Corporation
Also read:
Prestone Joins SMSK Efforts for 'Undas'
MPTC boosts operations for Holy Week via 'Safe Trip Mo Sagot Ko' program