New Audi A3 Sportback Launched with Much-Improved Driving Dynamics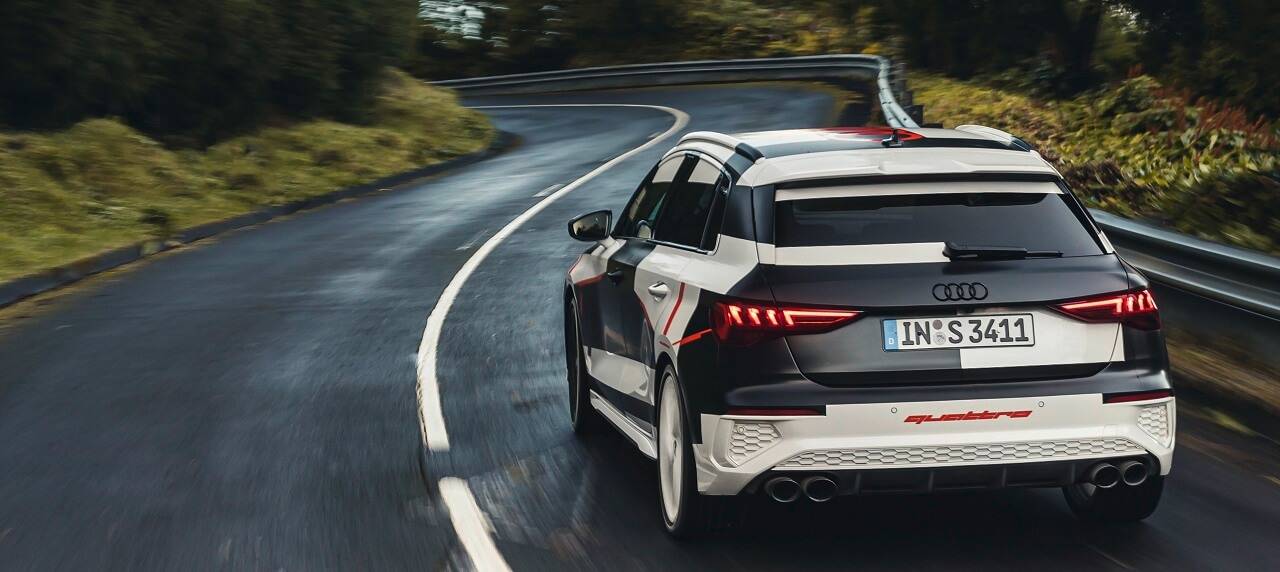 Audi has just previewed the A3 Sportback ahead of its Geneva Motor Show unveiling. The German carmaker brought motoring journalists from all over to an exclusive test on São Miguel Island in the Azores archipelago, an autonomous region of Portugal, where they were able to sample the car throughout the locale's sinewy roads.
audi-mediacenter.com
Audi is using the A3 drive test as an opportunity to demonstrate the latest iteration of the Quattro drive, which is at the core of the brand's DNA. With the Sportback's fourth generation, Audi is showcasing the new Quattro's electro-hydraulic multi‑plate clutch managed by a precisely tuned all-wheel software that forms the core of Audi's signature all-wheel-drive system.
audi-mediacenter.com
"Aside from providing the A3 with a maximum level of stability, grip, and driving pleasure, it is also extremely efficient," describes Audi. "In interaction with the adaptive suspension and the progressive steering, this results in a sporty performance that impresses in tight winding roads and varied mountain and valley stretches in particular."
Providing more details about the A3's onboard Quattro drive, Audi says that the vehicle's clutch is located at the end of the prop shaft, in front of the rear axle differential. This position helps in optimizing the axle load distribution, according to the carmaker.
audi-mediacenter.com
The plates inside the clutch operate in an oil bath. Meanwhile, the metal friction rings are arranged behind one another in pairs – one ring of each pair is rigidly meshed with the clutch housing, which rotates with the prop shaft; the other ring is meshed with the short output shaft to the rear axle differential.
Unfortunately for manual transmission enthusiasts, the A3 Sportback only comes with a dual-clutch, seven-speed automatic gearbox. Those who can get over that fact will enjoy the newly developed damper system that boosts the car's fun-to-drive factor through sharper cornering and handling abilities. Suspension carries over from the previous generation, with a MacPherson at the front and a multi-link out back.
audi-mediacenter.com
The car also comes with progressive steering, with more nuance than ever before in all of its three modes: Balanced, Dynamic, and Comfort. Unique Bridgestone tires have also been developed specifically for the A3 model, along with 19-inch wheels in a black front/white rear pairing motif available solely to Audi's performance hatchback.
As for power, the new Audi A3 Sportback depends on a 2.0-liter turbocharged engine rated at 306 hp and 400 Nm. Comparatively, the Euro-spec version of the outgoing model has 296 hp and the same torque number, while the US-spec unit has 288 hp and 380 Nm.
Though we have the Audi A3 sedan available locally, we've never had the Sportback version reach our shores. It's about time that we did.
audi-mediacenter.com