2020 Audi A8 Aims for Performance-Oriented Luxury with the S8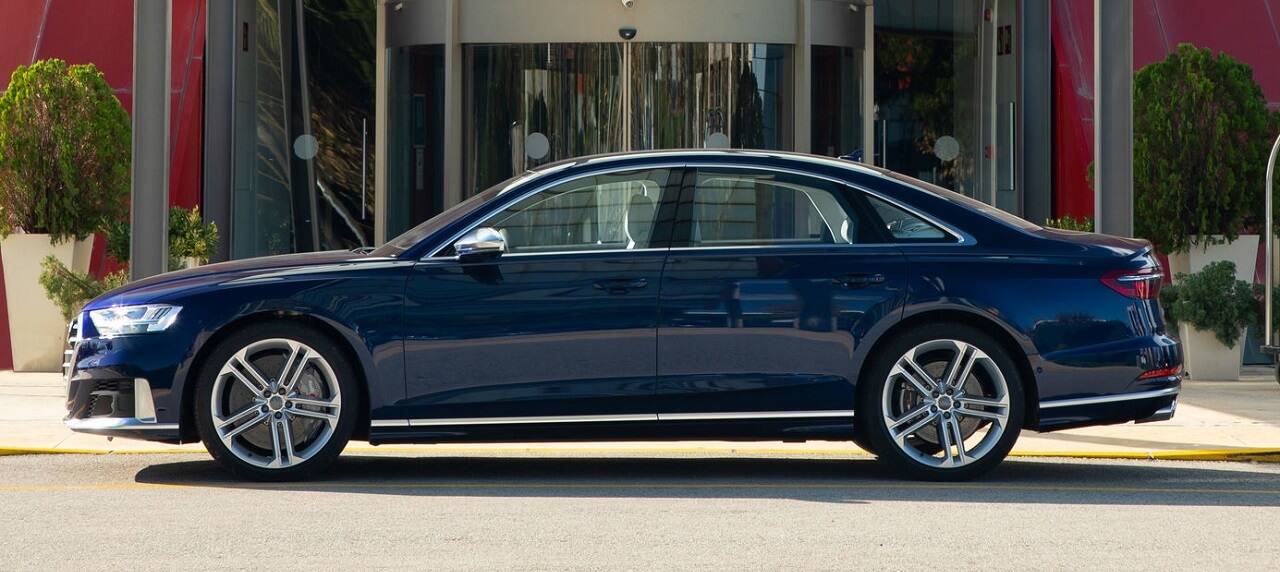 Audi's commitment to its slogan, vorsprung durch technik (which translates to 'progress through technology') is unparalleled, and it shows in the latest iteration of its four-door, full-size, luxury sedan, the 2020 Audi A8. The German carmaker improves on their flagship sedan by adding the S8 to the lineup—which is basically a performance-oriented A8.
Featuring a V8 engine imbued with some hybrid tech, the 2020 S8 outputs 563 hp and 800 Nm, with two turbochargers to help it accelerate from 0-100 kmh in 3.8 secs. The twin chargers are also there to ensure ample power is available when needed. An electronic limiter caps the S8's speed at 250 kmh to keep it road-worthy. Meanwhile, the mild hybrid electric vehicle (MHEV) setup works continuously to keep fuel consumption minimum, providing up to 0.8 liters per kilometer in fuel savings.
Speaking of the MHEV setup, a 48-volt belt alternator starter works in tandem with the lithium-ion battery to allow the S8 to coast with the engine switched off, and adds faster restart and extended start-stop range to its feature benefits. The cylinder-on-demand system, which deactivates individual cylinders in low-load operating situations, provides additional efficiency.
Audi's signature Quattro all-wheel drive system gives the S8 better grip and handling on the road. As for other noteworthy suspension components, there's a Predictive Active Suspension that works in tandem with an air suspension system and front camera to detect road conditions to reduce body roll and pitch. A Sport Differential allows power to shift from one rear wheel to another as necessary.
The Audi Drive Select system adds Comfort+ to its list of choices, which includes Comfort, Agility, and Dynamic driving options.  According to the press release, the Comfort+ mode "makes even cornering a comfortable experience: the body leans into curves by as much as three degrees to reduce the lateral acceleration acting on the occupants."
The Dynamic All-Wheel Steering, Sport Differential and Predictive Active Suspension all come standard to the 2020 S8, ensuring the car is "unique in its class" and guarantees its "composed and sporty handling in all situations." As for its myriad options, buyers get to choose between standard brake discs and those made from carbon fiber ceramic.
The 2020 Audi S8 is set to arrive early next year, with North America scheduled as its first stop. Pricing is yet to be announced.