Nissan EU Reveals New Navara N-Guard with Better Refinement and Technology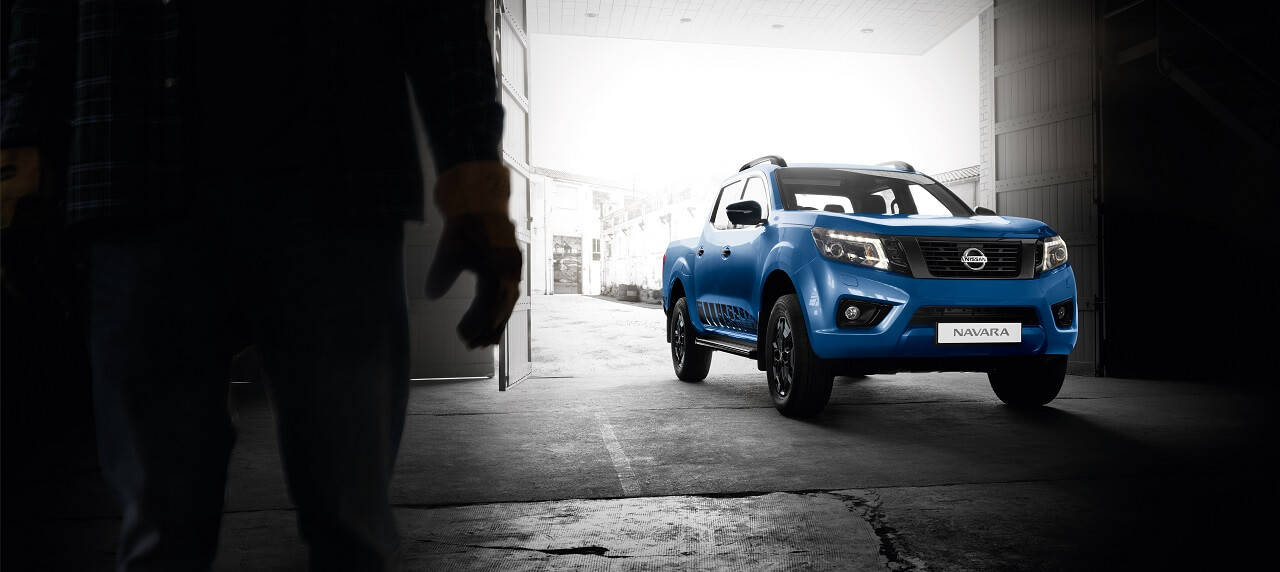 The Nissan Navara pickup truck is one tough and stylish pickup, but as the Japanese 'Kaizen' philosophy would say, there's always room to improve and 'change for the better.'
Nissan EU made sure that the Navara is as versatile as a pickup can get, and the N-Guard special edition helps make it more desirable, thanks to a few tweaks to the design and some nifty standard equipment additions.
spain.nissannews.com
The special edition, which hails from Nissan's Barcelona factory, reinforces the high quality that the N-Guard versions are known for, starting with a unique exterior paint option—Electric Blue—to distinguish it from the standard Navara. Traditional colors of Black, White, and Gray are also available to the N-Guard line.
Likewise, the pick-up stands out with its exquisite finishing details. The leather seats in particular, have eye-catching blue embroidery, and the lighting of the foot space makes the colored touches of the floor mats stand out. These are topped off by the tasteful vinyl that decorate the exterior.
spain.nissannews.com
To complement these distinctive style cues, the Navara N-Guard offers solid off-road performance that matches its robust presence. A special spray coating for the cargo hold not only makes the rear space attractive, but also absorbs impact and noise, so whatever you have back there, it's going to stay quiet even as you traverse uneven terrain.
"With this renewed design, advanced connectivity and off-piste performance, the new Nissan Navara N-Guard allows the pick-up manufactured in Barcelona to be a beast of burden on weekdays and an elegant car at night and on weekends," Soufiane Elkhomri, general director of Light Commercial Vehicles at Nissan Europe, commented.
The new Navara N-Guard offers surprising perks that make it a stable and worthy companion on and off the road. For starters, the truck is capable of towing up to 3500 kg and carrying more than 1100 kg of cargo across a wide variety of terrain. The brake system, recently updated, is equipped with four discs and the renewed multilink rear suspension and is much more advanced than the traditional leafspring, which brings improvements in ride comfort, payload and handling.
The Navara N-Guard incorporates a 190 hp and 450 Nm twin-turbo engine and is available in either a 6-speed manual or 7-speed automatic transmission. Both versions include the four-wheel temporary traction system with gearbox and electronic rear differential lock for unrelenting off-road driving.
The N-Guard also includes a good number of the advanced Nissan Smart Mobility technologies as standard, such as the intelligent front-end collision system, the 360-degree vision smart camera and the hillside start-up assistant.
The Navara N-Guard also incorporates advanced connectivity with the NissanConnect infotainment system, an easier to use 8-inch touchscreen, and NissanConnect Services, which allows customers access to multiple trip and navigation functions, such as locating a nearby parking lot, route planning, and more.
spain.nissannews.com
All this technology is expanded further by a set of additional features, such as advanced navigation, wireless software updates and smartphone integration, via Apple CarPlay and Android Auto.
"This versatility and attractive off-road makes the Navara N-Guard a very desired option among customers. We want to see customers enjoying everything that this renewed version has to offer," Elkhomri adds.
Unfortunately, sale of this version is limited only to the European Union. But perhaps Nissan PH can take a cue from its EU counterparts and give us a taste of a better, more refined Navara. As it is, the top of the line Calibre Black Edition is as good as it gets for the Nissan pickup's local fans.
spain.nissannews.com