Truck Wars Heat up: Maxus Launches T60 Pickup Locally on March 5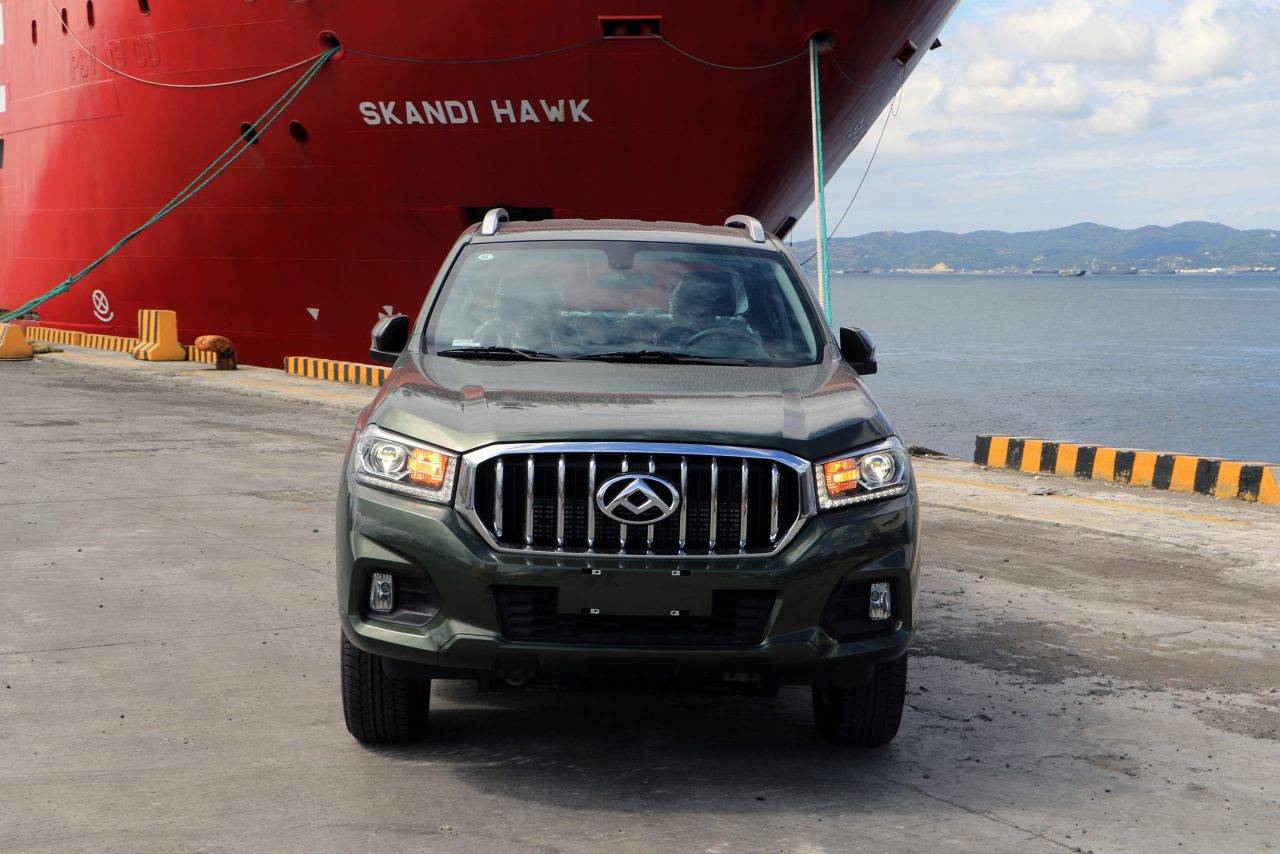 Every long- and heavy-hauler needs his own pickup. Good thing for them, the Philippines is enjoying an unprecedented truck market filled with a wide range of cab-equipped entries—and all of them at least have a trim or two that are well within the affordable range. We've got established nameplates such as the Toyota Hilux, Mitsubishi Strada and Nissan Navara, but we've also got competent upstarts such as the SsangYong Musso, Foton Thunder, and on March 5, we'll be adding the Maxus T60 to the latter list.

This, as we already received invites for the official unveiling of the Maxus T60. With this new addition, the country's pickup segment gives us more reasons to be excited about.

The T60's arrival on PH shores was announced last December, but no formal date was given regarding their official launch. It's only now that the Ayala-backed Maxus brand is confirming the pickup's PH debut next month.

As the first China-produced pickup to score a 5-star rating from the Australasian New Car Assessment Program (ANCAP), the T60 looks ready to mix it up with the big guys. Carmudi reported the unloading the first batch of Maxus T60s in Batangas Port.
We were able to confirm that our version of the T60 is similar to what they have in the land down under, which means our T60 comes in three configs: a 4x2 manual, 4x2 automatic, and 4x4 automatic. Power lies in a 2.8-liter VGT diesel engine that outputs 136 to 150 hp and 350 to 360 Nm of torque, depending on type. The most powerful engine is installed in the 4x4 variant, and both manual and automatic gearboxes are 6-speed types.
As for paint choices, the Maxus T60 will be available in six colors: White, Silver, Black, Red, Grey, and the top of the line color, Olive Green.
Built by SAIC Motors, the Maxus T60 a Chinese-by-way-of-England make that boasts high safety and sturdy construction quality.
While there's no official word yet on pricing Maxus PH promises that it will be well below its Japanese and American competitors.
Stay tuned to Carmudi for more info and details on this latest entry into the country's pickup truck segment as the launch date approaches.
Read All
Featured Articles