Nissan Opens Clark Dealership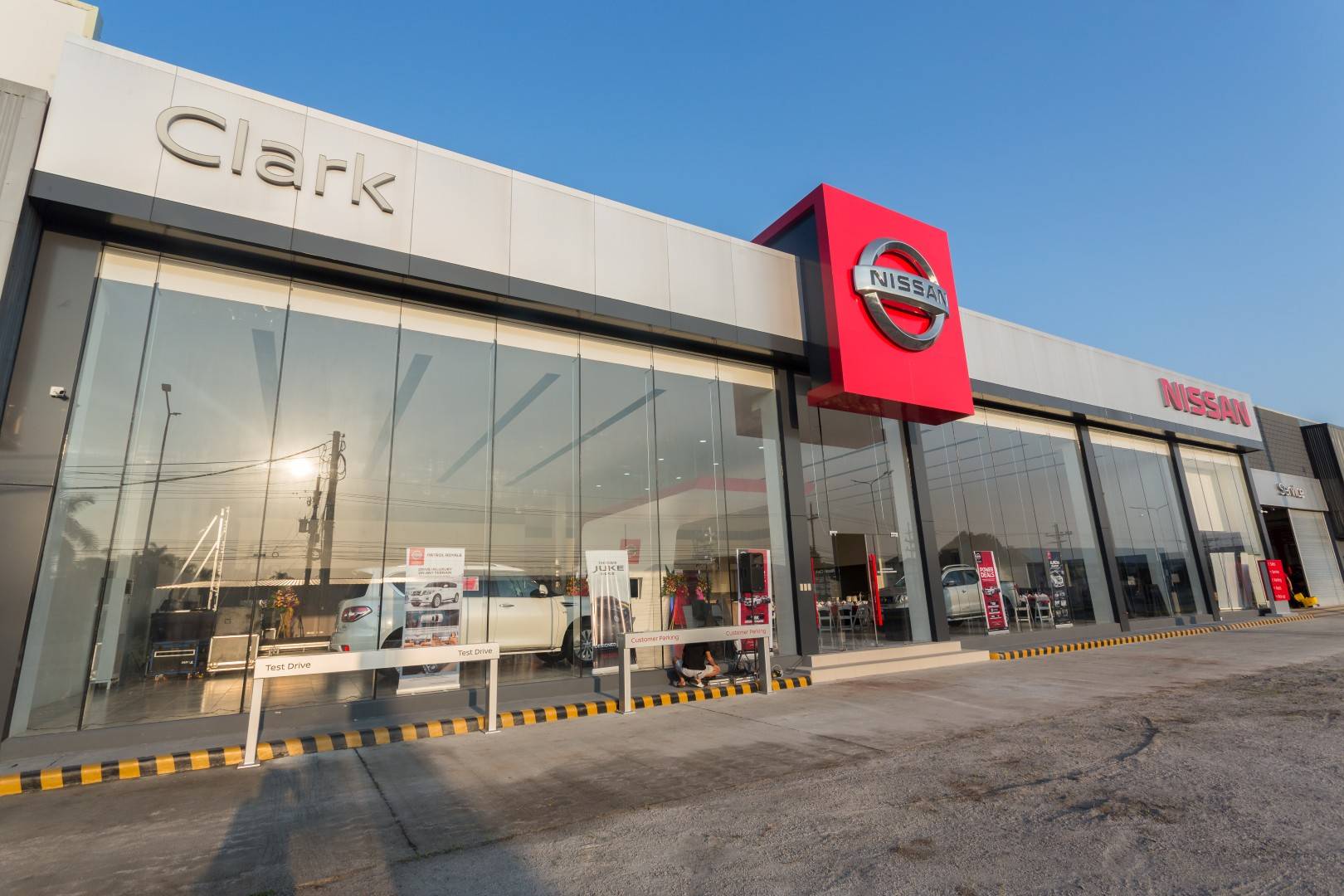 With a goal to bring the company's innovative products and services to more Filipinos nationwide, Nissan in the Philippines has opened its latest dealership in Central Luzon. The local arm of the automotive brand has recently opened the doors in the area, for its first dealership in Clark, Pampanga.
Situated at Clark Freeport Zone, the Nissan Clark boasts a 10-car showroom and a 980-square meter workshop area. The latest dealership, which expands the reach of Nissan in the region, was realized by forging partnership with Innovation Motors.
(From left): Ireneo Alvaro, Clark Investors and Locators Chair and Vice President, Evangeline Tejada, Clark Development Corporation Vice President, Angeles City Vice Mayor Vicky Cabigting, Angeles City Mayor Carmelo Lasatin Jr., Ma. Teresa Laus, Innovation Motors Corp. Treasurer, Atsushi Najima, Nissan in the Philippines President and Managing Director, Lisset Laus Velasco, Innovation Motors Corp. Chairperson, Diorella Laus, Innovation Motors Corp. Executive Director, Noel Manankil, Clark Development Corp. President and CEO

The newest dealership, which stretches to about 3,150 square meters, has the longest façade for a Nissan dealership in the Philippines to date, measuring 93 meters in length. Atsushi Najima, President and Managing Director of Nissan in the Philippines, expressed pride and confidence with the existing partnership with the Laus Group. "Nissan Clark is the latest milestone in our partnership with the Laus Group of Companies through Innovation Motors. This dealership is an important step in Nissan's commitment to customer satisfaction through our expansion to key areas in the country," he said. For more information about the newly-inaugurated Clark dealership, visit www.nissan.ph. Also read: Nissan rolls out Service on Wheels
'Nissan Power Deals' Offered for 2020 Q1