NLEX Ready for SEA Games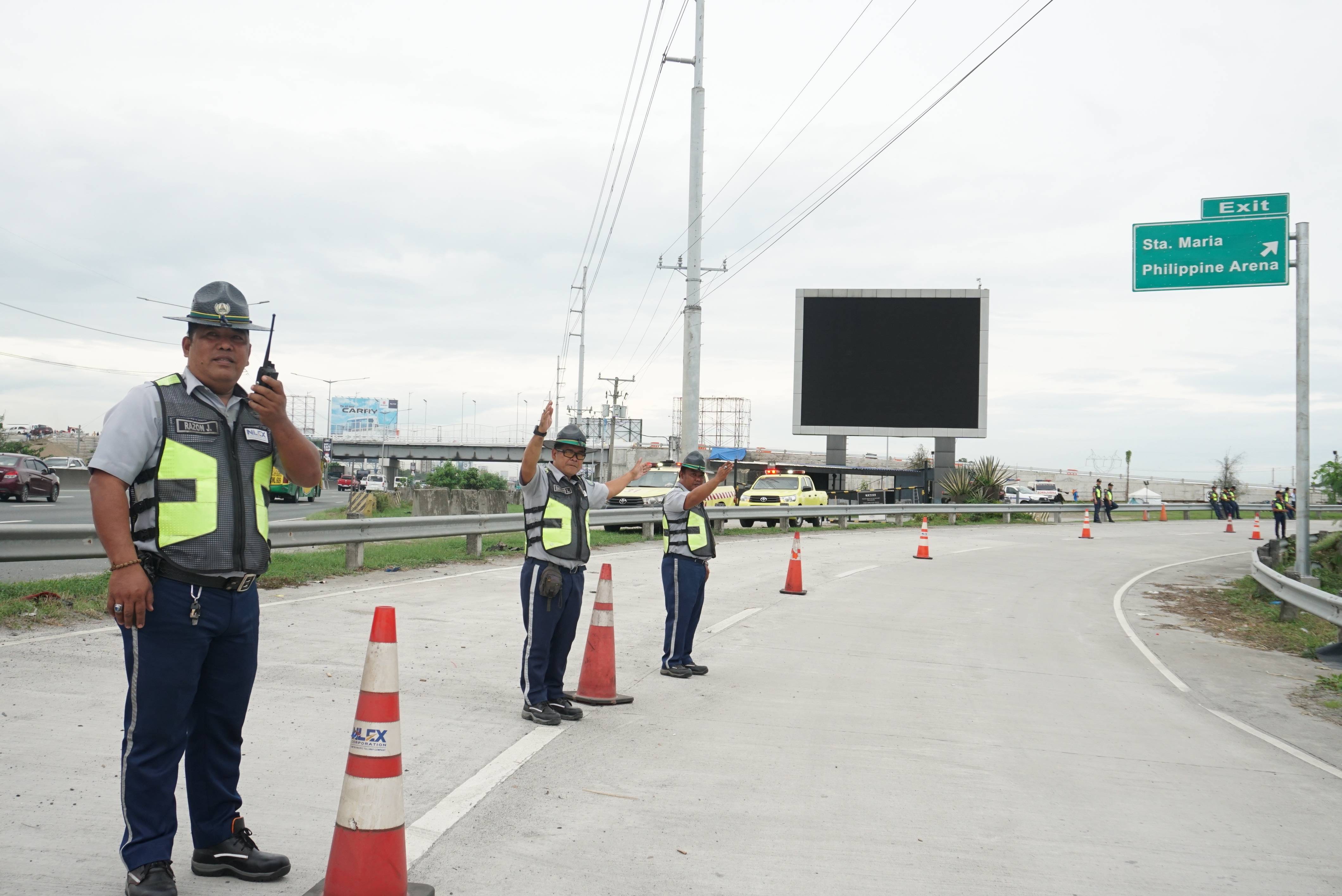 NLEX Corporation has announced its readiness for the upcoming 2019 Southeast Asian Games to be held in several locations in the Philippines starting November 30 till to December 11.

NLEX President J. Luigi Bautista said that they are all prepared, assuring everyone that can expext smooth traffic flow (you can check heavy traffic at these areas).

"We assure all athletes, officials and spectators from abroad, as well as our fellow Filipinos, that they will enjoy smooth traffic flow and security at the NLEX and SCTEX for the duration of the Games", said .

Bautista noted that they are expecting quite a surge in numbers on that will ply NLEX during the SEA Games Opening Ceremony on November 30, which will be held at the Philippine Arena in Bocaue, Bulacan.

For the past four weeks, NLEX traffic management teams have actively participated in the preparations conducted by the Philippine National Police and the PHISGOC.

During the simulation exercises held by the PNP last 14 November 2019, the NLEX teams had the opportunity to fine tune its traffic management protocols and adjust the traffic routes.

To assure all motorists of continued hassle-free trips despite the increased traffic volume for the duration of the SEA Games, NLEX will deploy close to 100 additional field supervisors, patrol crews, traffic marshals, and security officers in key NLEX-SCTEX areas such as Balintawak Cloverleaf NLEX entry, Ciudad de Victoria (Philippine Arena), Bocaue Interchange, and the major toll plazas in Balintawak, Bocaue, Clark South, Clark North, the new Bamban Interchange, San Miguel (Hacienda Luisita), and Tipo (Subic Freeport Expressway) to manage the traffic and assist delegates and motorists alike.

For the November 30 Opening Ceremonies, a stop-and-go scheme will be implemented at EDSA Balintawak Cloverleaf and NLEX Balintawak Toll Plaza to prioritize official SEA Games vehicle convoys.

To facilitate northbound entry, two toll lanes at Balintawak Toll Plaza will be assigned for the SEA Games convoys bound for Philippine Arena.

For the return trip to Manila after the opening event,  two toll lanes at NLEX Bocaue Toll Plaza will be assigned exclusively for the official convoys.

A tow truck will be fielded near the Philippine Arena to immediately tow stalled vehicles, and emergency incident response teams will be on stand by at Bocaue to implement traffic counterflow as necessary.

For close traffic and security visual monitoring, a CCTV mobile traffic control station will be set up at the Philippine Arena during the event.

No truck ban will be implemented at the NLEX during the Opening Ceremonies.

On the other hand, NLEX traffic management teams are ready to assist in the traffic rerouting for those  affected by the implementation of the truck ban in the municipalities of Bocaue, Marilao, and Sta. Maria in Bulacan, from November 29 to 30.

It can be recalled that spectators are urged to use public transport P2P buses during the SEA games. 

Construction along the mainline road at the NLEX-SCTEX will be suspended unless safety repairs are necessary.

For the duration of the SEA Games from December 1 to 11, patrol crews and emergency incident response teams will remain on heightened alert for all the 30 sporting events that will be held in Clark, Tarlac, and Subic. Official SEA Games vehicles and convoys will be directed to their assigned toll lanes in Clark South, Clark North, Bamban, San Miguel (Hacienda Luisita), and Tipo toll plazas.

NLEX-SCTEX traffic control room personnel will continue to closely and thoroughly monitor the traffic situation along the expressways, especially in areas near New Clark City, Subic Bay Freeport Zone, and Philippine Arena.

Motorists may check the NLEX Corporation Twitter account: @nlexexpressways and Facebook page: NLEX Corporation for regular traffic updates. For other inquiries and assistance, customers may call the NLEX-SCTEX 24/7 hotline 1-35000.