Now You Can Own the Legendary Car that Ken Miles Drove Before the Shelby GT40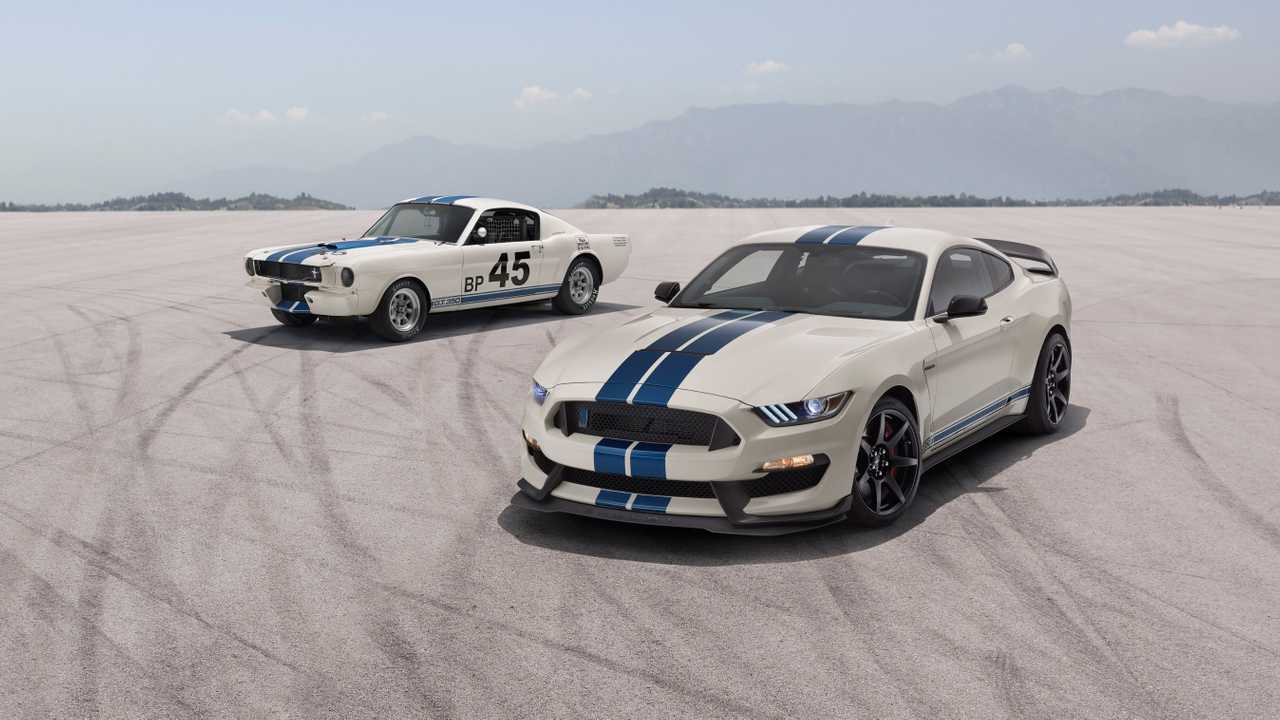 Remember Ken Miles? He was the character played by Christian Bale in James Mangold's film "Ford vs. Ferrari". Miles was the man Ford hired to help Shelby create a race car that would beat Ferrari's ass at Le Mans.
Taken from Wikipedia
It was an entertaining film, and if you were watching really close, then you've probably observed that the race car he used was the
infamous GT40.
There's no denying how that vehicle made its mark then. But did you know that Miles has already been kicking ass way back then when he drove the first 1965 Mustang Shelby GT350? This vehicle may not level up to the same notoriety that the GT40 gained during its time, but it was still famous, nevertheless. Not only is it considered a true blue Mustang icon, but the GT350 is the vehicle that drove Miles to victory at Green Valley Raceway in Texas on February 14, 1965.
And Ford is celebrating this legacy 55 years later with the release of the limited-edition 2020 Mustang Shelby GT350 Heritage Edition Package.
Taken from Ford's Media Room
The limited edition will come in classic Wimbledon White with Guardsman Blue side. Similar to the original 1965 GT350, it would also have over-the-top race stripes to finish the nostalgic look.
Yes, it's a meaningful, historic tribute, but that doesn't mean the features are "nostalgic" as well. According to Ford, this vehicle will come with many upgrades, like a modified front chassis geometry for improved steering feel, a revised antilock braking and MagneRide™ tuning to improve overall ride, stability and handling. It also comes with a new steering rack and recalibrated electric power steering control.
https://www.youtube.com/watch?v=N7Qq_Zo7Yy8
"Looking back on it, what Ford and Carroll Shelby created back in the mid-'60s was so important to Mustang," said Jim Owens, Ford Mustang marketing manager. "With their authentic exterior livery, unique appointments and performance Ken could have only dreamed of, the Mustang Shelby GT350 and GT350R Heritage Edition Package vehicles are a meaningful tribute to the legacy of the Shelby brand."
So, how much is the 2020 Mustang Shelby GT350? It costs around $60,440, (plus taxes, title, delivery and license fees)--or around PHP 3 million. The GT350R is priced at $73,435 without the additional expenses we've mentioned earlier. That's around PHP 3.7 million when you convert it in Philippine peso. Meanwhile, you can add the Heritage Edition Package for an additional $1,965 (or around PHP100,000).