One-of-a-Kind Lexus LC 500 Convertible Sells for USD 2M at Charity Auction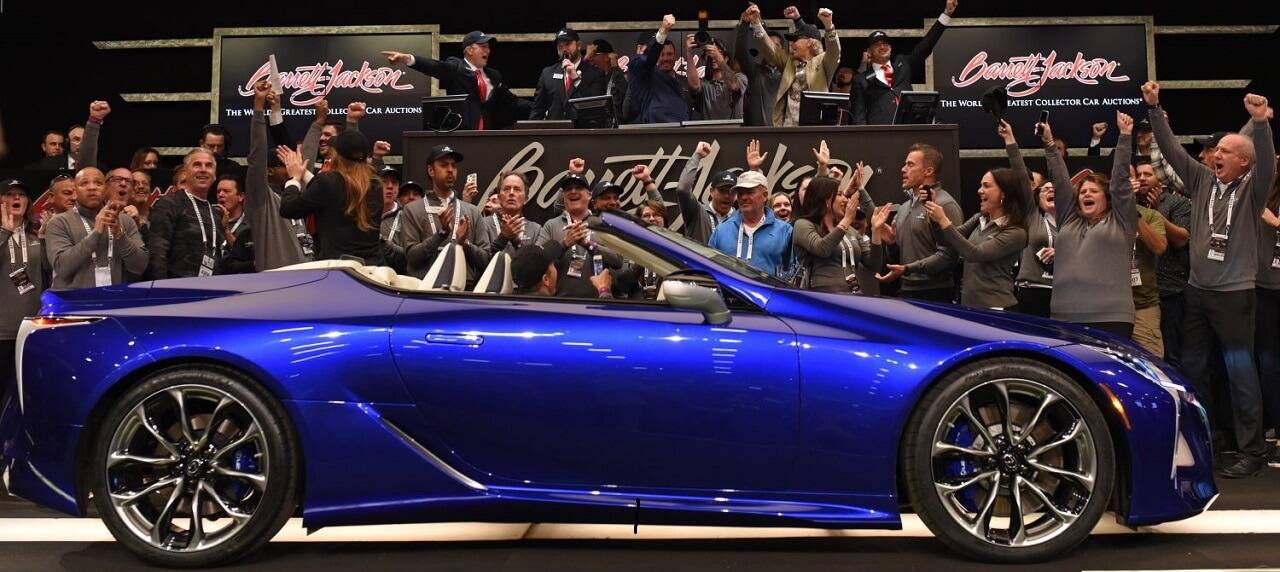 The one-off Structural Blue Lexus LC 500 coupe convertible that the luxury car maker sent to the January 17 Barrett-Jackson auction got sold off for USD 2 million, doing a quick 3-minute span on the auction block before being confirmed to its proud owner.
First unveiled at the 2019 LA Auto Show, the auctioned-off LC 500 convertible is also the first of its kind to roll off the assembly line, with vehicle identification number (VIN) 100001. As if that wasn't enough to make it unique, Lexus gave it further distinguishing embellishments to truly make it distinctive car.
Based on the Structural Blue Inspiration Series that uses nano particles to achieve the deepest blue possible, the LC 500 coupe convertible features carbon fiber scuff plates marked with "LC Inspiration Series Launch Exclusive 1 of 1," along with a custom-made Aluminum Hardcase Zero Halliburton luggage set, to name a few of its unique features.
©pressroom.lexus.com
The winning bidder is not the only winner in this story, because proceeds from the action will be split between the Boys & Girls Clubs of America and the Bob Woodruff Foundation, benefitting many young and old individuals and giving them a chance at a better life that they wouldn't have achieved otherwise.
"We're so excited this unique LC 500 Convertible generate 2 million dollars that will be split between the Boys & Girls Clubs of America and the Bob Woodruff Foundation," said David Christ, Group Vice President and General Manager of Lexus. "We're grateful for having such a great partner in Barrett-Jackson, and I'm proud of our Lexus team and what we were able to accomplish together, but none of it would be possible without such an impressive winning bid!"
The money going to Boys & Girls Clubs of America will be used to fund afterschool activities and create a safe environment for children and young adults across the country.
The portion that goes to Bob Woodruff foundation will be used to create programs that meet the emerging and long-term needs of veterans and service members, as well as their families.
The all-new 2021 LC Convertible will arrive at North American dealerships starting this summer, and trickle down to other global markets, which will hopefully include the Philippines.
©barrett-jackson.com